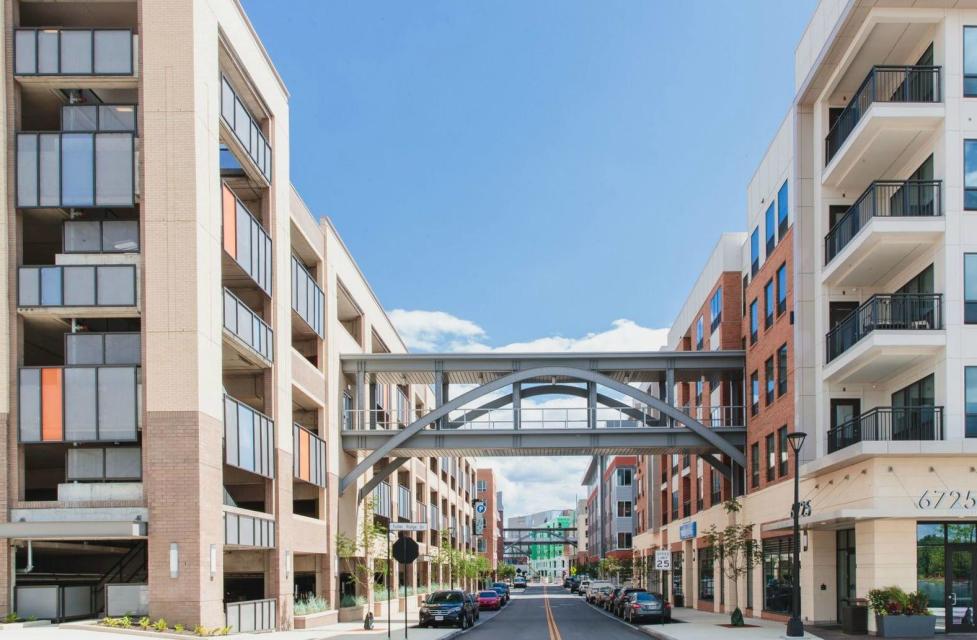 Located in Downtown Dublin on the east side of the Scioto River is the area's newest district: Bridge Park. Known for its vibrant nightlife and a destination for foodies, Bridge Park is the perfect place to stay and play for a day. 
A few things to know before you go:
Free Parking is available both on-street and in three multi-floor garages located throughout the district. Find parking options here.
Here's a day trip itinerary to help you get the most out of your trip to Bridge Park in Downtown Dublin.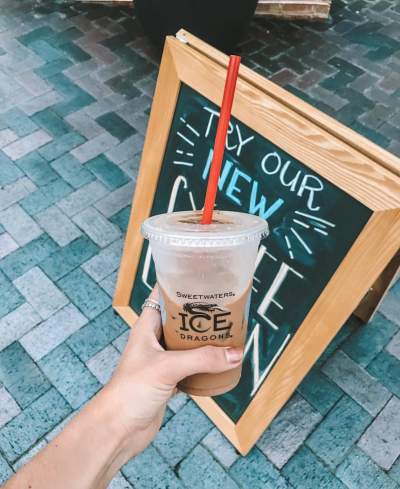 Morning Coffee at Sweetwaters
Start your morning off right with a stop at Sweetwaters Coffee and Tea. Order from their extensive menu of hot or cold drinks and locally made bakery items. We recommend trying one of their signature Ice Dragons for a refreshing sip on a warm morning.
Sweetwaters is located at 4587 Bridge Park Avenue. See their full menu here.
Also Try: REBol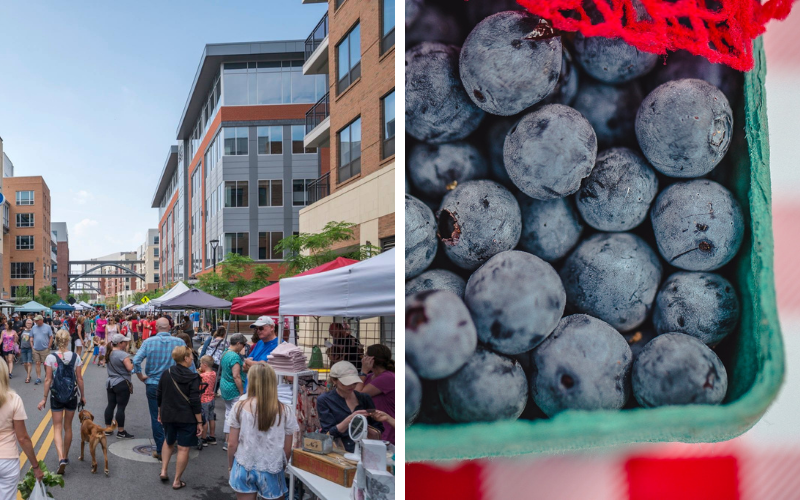 The Dublin Market
Each Saturday morning from 9 am to noon more than 100 vendors descend upon Longshore Street in Bridge Park for the Dublin Market. Take an hour to mosey down the street and pick up fresh produce, flowers, locally sourced meats, apparel, baked goods and more.
See a complete list of market vendors here.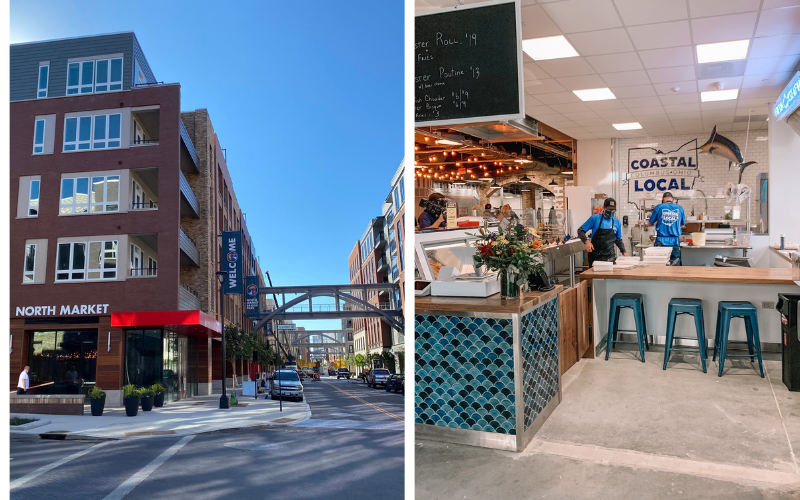 A Progressive Lunch at North Market
Take your taste buds on an international tour through North Market Bridge Park. With a diverse offering of 12+ vendors ranging from Cuban to seafood, North Market is a destination for foodies from near and far.
For the inside scoop and to meet the vendors of North Market Bridge Park, click here.
North Market Bridge Park is located at 6750 Longshore Street and has its own dedicated parking area. 
More Lunch Bites: Frank & Carl's, Fukuryu Ramen, Urban's Pint House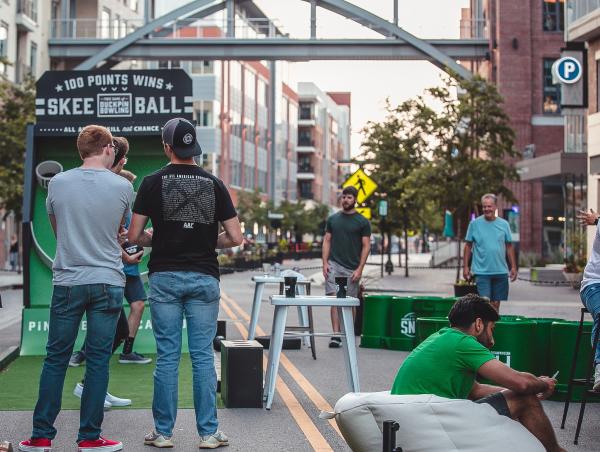 Pins Mechanical
Feel like a kid again and get your game on a Pins Mechanical Co. You could spend hours enjoying activities like duckpin bowling, skeeball, and arcade games.
Visit Pins at 6558 Riverside Drive.
Also try: Weenie Wonder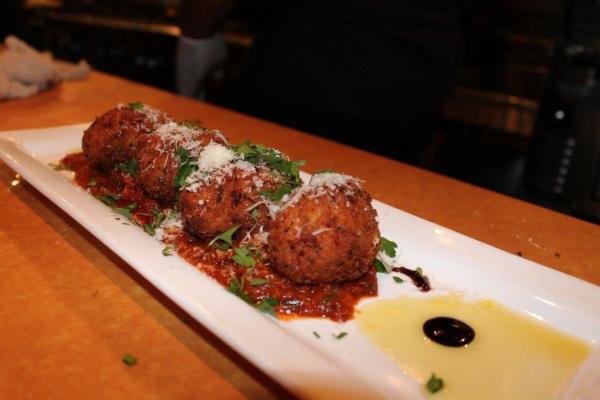 Dinner Italian Style at Z Cucina
Dine-in with some delectable deliciousness at Z Cucina. This Italian-style eatery serves up modern, made-from-scratch dishes and boasts an impressive wine list that will send your tastebuds soaring.
Z Cucina is located at 6584 Riverside Drive. Learn more here.
Also Try: Fado Pub + Kitchen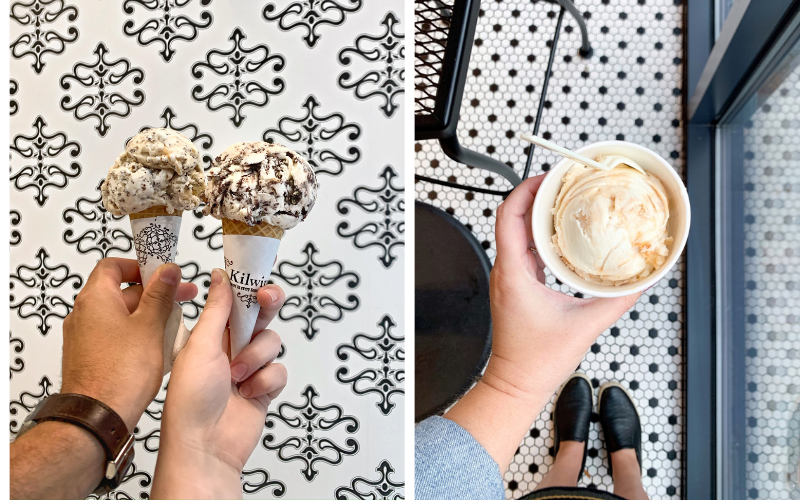 Ice Cream at Kilwins
There's nothing better post-dinner than a little ice cream. Kilwins has been serving up their homemade ice cream recipe since 1985. There's no shortage of options at Kilwins with more than 20 flavors of ice cream ready for the scooping.
Kilwins is located at 4549 Bridge Park Avenue. Get the scoop here.

Rooftop Drinks at VASO
No trip to Bridge Park would be complete without paying a visit to VASO. Soak in the best views in town as you sip a craft cocktail atop the AC Marriot Hotel. VASO's cocktail menu is created entirely in-house by their talented bar staff and rotates seasonally to always deliver the freshest ingredients with bold flavors.
We recommend ordering the Celtic Clobber, a tasty whiskey beverage and featured drink on our Celtic Cocktail Trail.
Visit VASO at 6540 Riverside Drive. Learn more here.
After spending your day in Bridge Park, you might find that one day isn't enough time to enjoy this vibrant District. In that case, stay at one of our area hotels overnight for the full experience.
Share your travel memories with us using #SoDublin and click here for more inspiration.