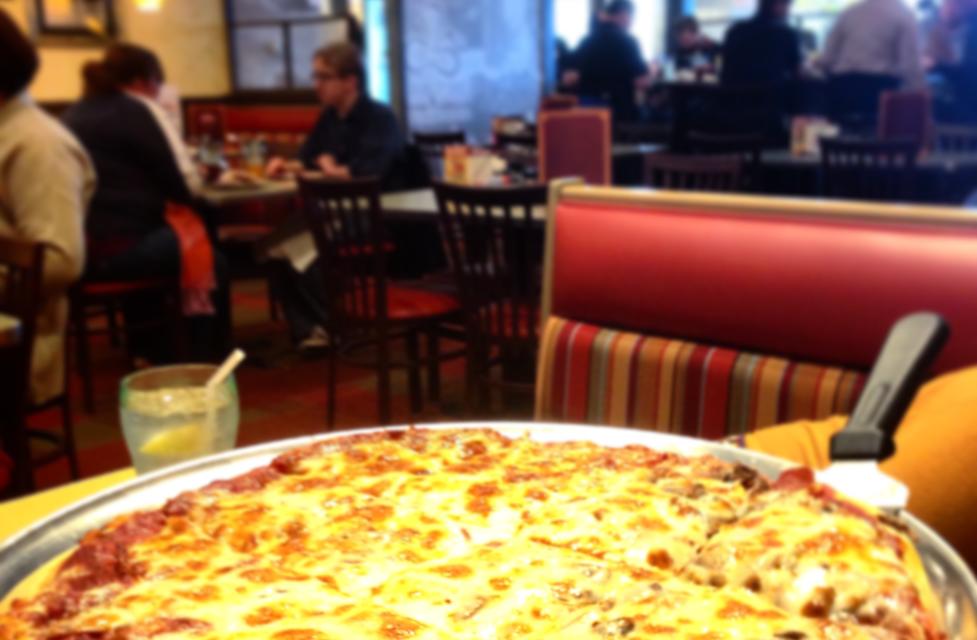 Check out our list of some of our favorite pizza spots in Dublin, Ohio. Fair warning, by the end of this list, you will be craving every single one of these pies. In no particular order....
1. Luna Pizza Kitchen – This family owned and operated pizza shop proudly serves their own original pizza dough and sauce made in-house daily.  Pies are topped with hand-sliced, fresh veggies.  A People's Choice Winner of the 2014 Slice of Columbus, you must taste yourself to believe it.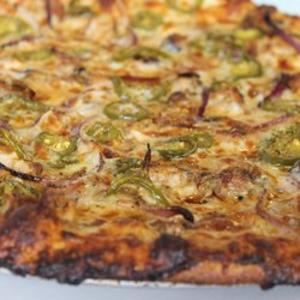 2. La Scala – Treat yourself to an elegant evening by going gourmet.  All of their pizzas are hearth baked to perfection in their wood-fired ovens. 
3. Dewey's – Far from your average pizza joint.  Try pies with names like "Ryan's Inferno," "Socrates Revenge," and the "Green Lantern."  Curious as to what's on them?  Check out their menu or watch them make the pizzas from scratch at the Perimeter-Avery location.
4. Mellow Mushroom – Try one of 9 pizzas unique to the Dublin location, or one of their specialty pizzas.  We taste-tested the Kosmic Karma and gave it an A +.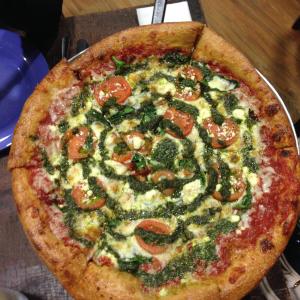 5. La Rosa's – Cincinnati's #1 pizzeria just got a little Irish attitude.  New in Dublin this past November, the family-style restaurant features classic and build-your-own pizzas.  We personally like to pair them with one of their signature starters Rondos.  
6. Mezzo – Classic and modern all in one, Mezzo will not disappoint in menu or atmosphere.  Each pizza has a gourmet flair with specialty toppings.  Head here for happy hour and pair with a glass of wine or a cocktail. 
7. Harvest Pizzeria - New to Historic Dublin, this cozy restaurant is know for their wood fired pizzas that are locally sourced and ingredient driven. Try a traditional or seasonal pie today.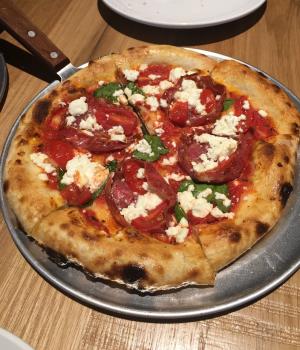 8. Bridge Street Pizza – As the name suggests, this small pizza joint is located just next to the bridge in Historic Dublin.  As "Dublin's Oldest Pizza Tradition," we suggest you sample their signature Shamrock Pizza topped with pesto, spinach, artichoke, pine nuts and feta.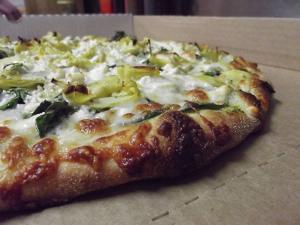 9. Sbarro – Once a mall food court favorite, now has a stand alone store in Dublin. Enjoy a GIANT, New York style slice to-go. Do yourself a favor and order up.
10. Tommy's Pizza - Dublin's favorite Mom and Pop pizzeria has been serving Central Ohio for over 60 years! Their pies feature a thin crust with edge to edge toppings.