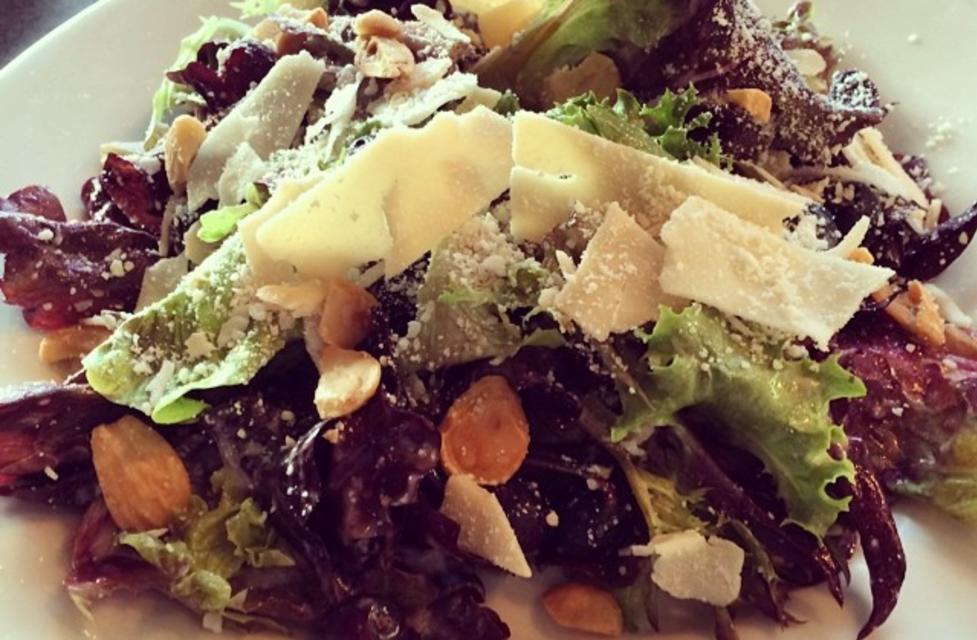 In just a few short weeks, the kids will be back in school, the college students will be returning to campus and the parents may be celebrating their regained freedom. Before then, though, be sure to get out and make the most of this warm weather by trying some of our favorite summer salads. Whether it's a dinner out with the whole family or a quick lunch with coworkers, these zesty salads will satisfy your hunger and remind you that everything tastes just a little better in the summer!
Dewey's Pizza—a fairly recent addition to the Dublin area, Dewey's is certainly known for their wide selection of pizzas. However, that's not all they have to offer. Dewey's also offers a range of salads, one of which is this year's seasonal choice: the Blueberry Almond Salad. Available for a limited time only, this salad is created by combining a field greens mixture with fresh blueberries, Asiago cheese and Marcona almonds. From there, it is tossed in a light lemon ginger vinaigrette dressing and served. If you ask me, there's nothing like a light and fruity salad on a hot summer day.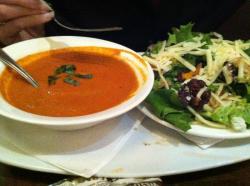 Matt the Millers Tavern—while this salad isn't going anywhere any time soon, its unique mixture of ingredients makes it a must-try this summer. Matt the Millers' signature Matt's Salad takes mixed greens and tosses in white cheddar cheese, spiced walnuts and dried apricots. This combination is paired with a maple mustard vinaigrette, making it an interesting pick for our tops list. From the sweet taste of the dressing and dried fruit to the savory nature of the walnuts and cheese, this dish is the perfect mix of flavors.
La Scala—our top salad choice from this Italian-inspired bistro is the Opera Salad. Described as an orchestration of field greens, this salad features sun-dried cranberries, caramelized pecans and gorgonzola cheese. Tossed in a champagne vinaigrette, the sweetness of the cranberries and pecans is balanced by the deep flavor of the cheese. If you haven't noticed, we think pops of fruit and summer salads go hand in hand!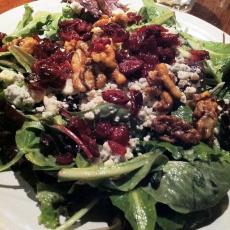 Brazenhead—last, but definitely not least, on our list of top summer salads is the Brazenhead Irish Pub's Farmhouse Salad. This dish takes grilled chicken, apples and goat cheese and tosses everything in with greens and a walnut vinaigrette. Can you say delicious? The smooth texture of the chicken and cheese is offset by the crunch of the apples and together, they create a perfect mix of light and fruity flavor. You won't want to miss out on savoring this dish on the patio—hurry before it closes for winter!
By now, you're probably starving, but thankfully there's still time to plan your last day trip or weekend getaway to Dublin to try these unique dishes! For more information on Dublin restaurants, click here.