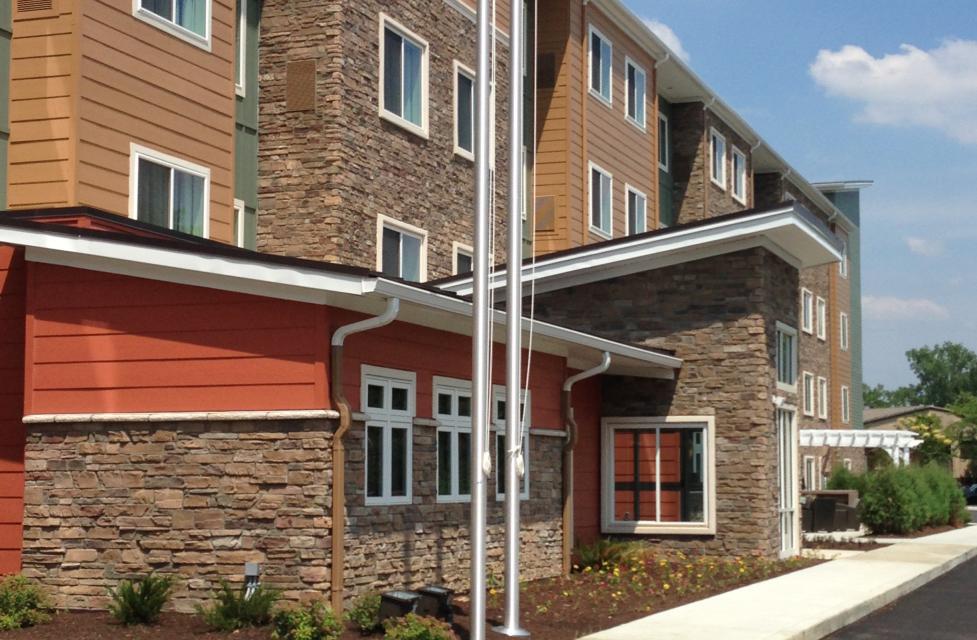 Modern and sleek are two words that just begin to describe the Residence Inn by Marriott, Dublin's newest hotel that officially opened its doors last Friday. Take a look at some of the amenities that will make you want to check into this hotel and never check out:
1.       The interior décor.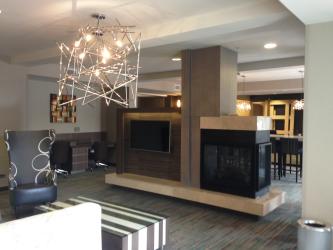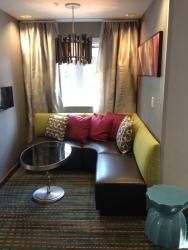 Unique light fixtures hang from the ceilings, trendy furniture surrounds the space, and the fresh atmosphere is accented by the pops of color. There are even little nooks with their own personal TVs to add a sense of coziness to the common space.
2.       The suites.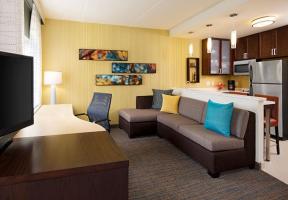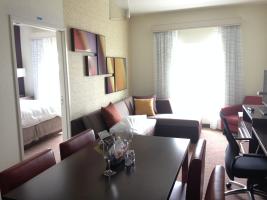 Each room has at least one king size bed, a large desk, pull out couches, closet, flat screen television, large bathroom, and a kitchen complete with a full size fridge, oven/stovetop, cabinets with kitchenware, and fully stocked silverware drawer. Trust me, you'll never want to leave.
3.       The recreational facilities.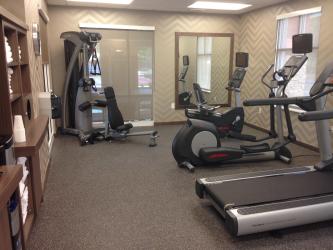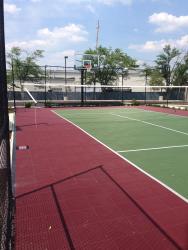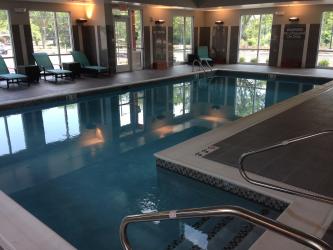 Get your sweat on in the state-of-the-art fitness room that has cardio machines and weights. Relax by the pool or take a dip (yes, it's heated). Or get some fresh air on the sport court that features a basketball hoop and a net for tennis or volleyball. 
4.       It has Irish attitude.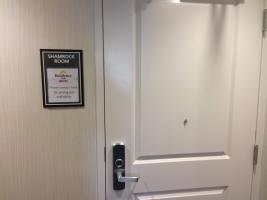 With a name like the Shamrock Room, the meeting space is sure to bring your next work meeting a wee bit o' Irish luck.
5.       It's a social hotel.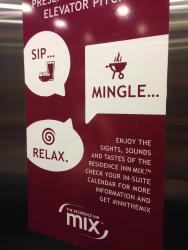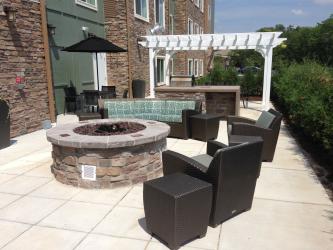 Gone are the days of hiding out in your hotel room all night. Say hello to #innthemix. In addition to the standard manager's reception, the hotel has an entire calendar of weekly events for guests to enjoy and socialize with each other. One night will be a cookout on the hotel patio and another day they will bring in a food truck. Plus, with their [in my opinion] really clever hashtag, guests can always be up to date on current happenings and even share their Residence Inn experience!