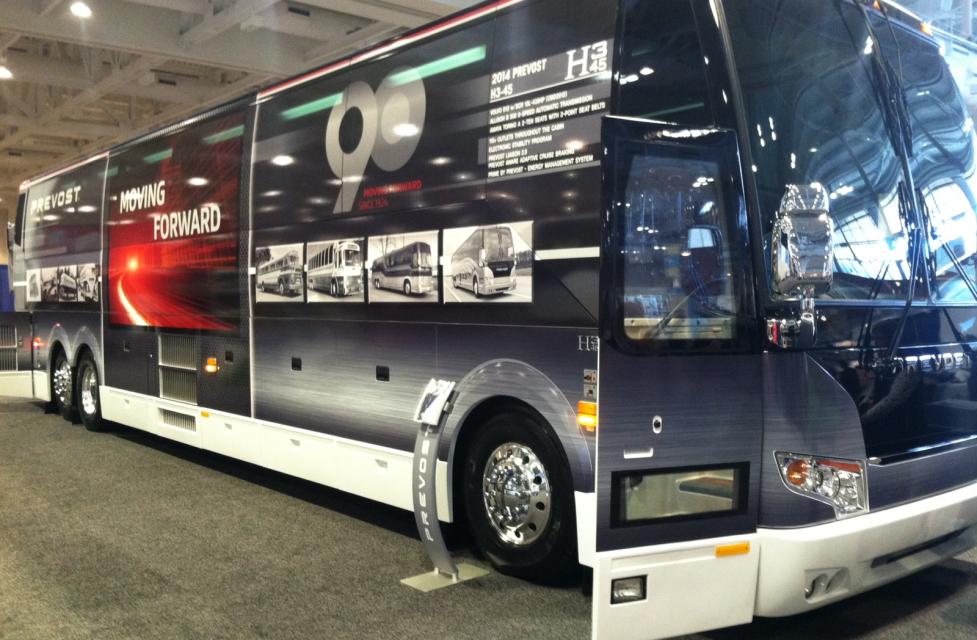 Last week I attended my first tradeshow of 2014 – American Bus Association Marketplace in Nashville. Like so many others in the tourism industry, I LOVE to travel. Love experiencing new places, sites, people, hotels, airports (well maybe not airports so much) so I look forward to attending tradeshows in cities all over the country. As I post pictures on Facebook and Instagram from my work trips, I get lots of questions from my friends and family – what exactly do you DO there??
For starters, I do a lot more than just take cool pictures of cities. ABA was a new tradeshow for me which is always a little nerve-racking. It's an appointment-based tradeshow in the Group Tour market and it's HUGE. Over 3,000 group tour operators and suppliers (like me) from all over the country gather for 5 days.  I could write pages and pages about my awesome experiences there but to save you some time, I'll share my top 5.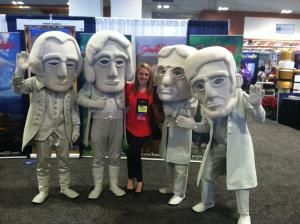 1 – Speed-dating. After attending reverse-style tradeshows, I'm confident I would be great at speed-dating. In Nashville I had 29 six-minute meetings with group tour operators in 1 day! This means 6 minutes to introduce myself, learn a little about their company and then tell them about Dublin and why they should bring a motor coach group here before the buzzer sounds and I'm on to my next date. Whew!
2- Information. Attending educational sessions and talking with other suppliers from all over the country is a great way to generate new ideas to implement back in the office.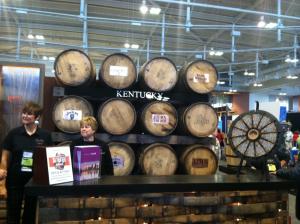 3 – Tradeshow Floor. One thing that's different about ABA compared to my other shows is destinations have booths to represent their city, state or attraction. I was amazed by the creativity of the booths. Atlantic City had Miss America at their booth for pictures, Louisville gave out Bourbon shots (very popular booth for some reason), South Dakota had people dressed up like the Mount Rushmore Presidents and so many more. I split my time working the Ohio Has IT booth where we let attendees spin a prize wheel in exchange for a business card, and the Experience Columbus Booth where the trail mix from locally owned Krema, was a huge hit.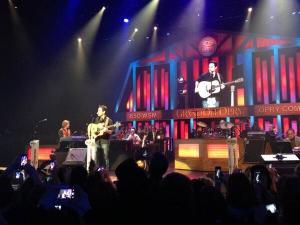 4- Nashville. I was so excited that the show was in Nashville. It's one of my favorite cities and the city lived up to its nickname, The Music City last week. We got to attend a private concert at the Grand Ole Opry with Darius Rucker, Alison Krauss, Old Crow Medicine Show and even had a surprise performance from Deacon from the show Nashville!
5 – New Business. Once I get back to the office - and my voice returns - I follow up with the group tour operators I met to stay in touch and work with them to book a trip to Dublin.
If you'd like more information on Group Tours in Dublin or any of the other tradeshows the Dublin CVB attends, feel free to email skennedy@Irishisanattitude.com.