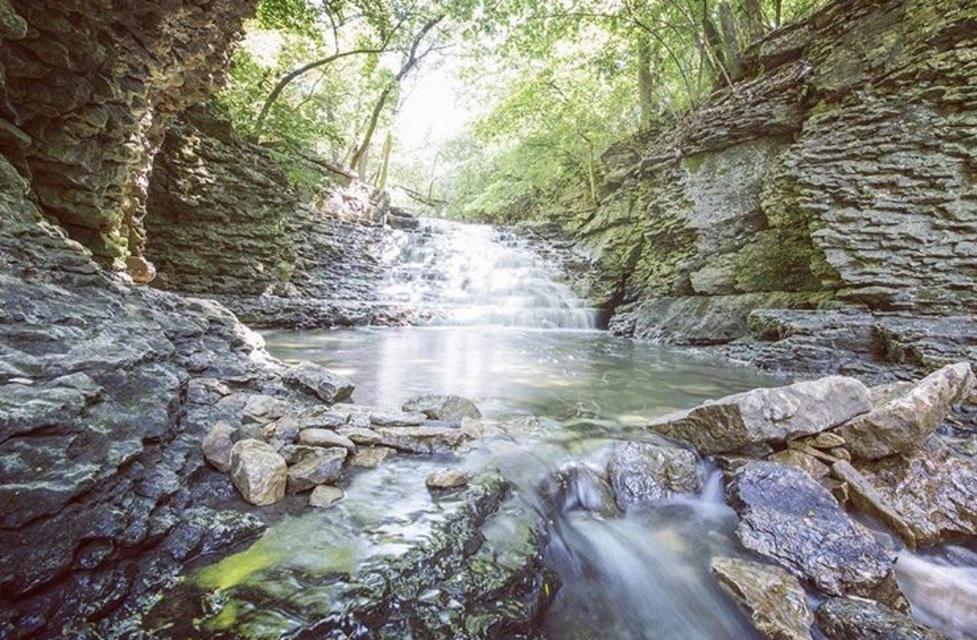 Did you know Dublin was once frequented by several Native American tribes? Back in the 1800s, Dublin was known for rich land, natural spring water and access to the Scioto River, a natural transportation route for their civilizations.
Read on to learn more about some notable sites honoring our Native American history and how you can experience them on your next trip to Dublin: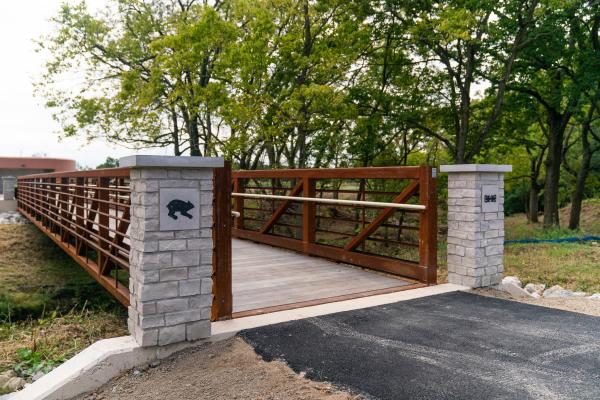 Ferris-Wright Park
Ancient history comes to life in Dublin at Ferris-Wright Park. Uncover the lands that were home the Hopewell indigenous peoples thousands of years ago. This park boasts three earthworks and five burial mounds, all in significant shapes that were carefully constructed to honor their traditions.
Also at Ferris-Wright Park is a family farm and homestead dating back to the 1800s. Find directions here.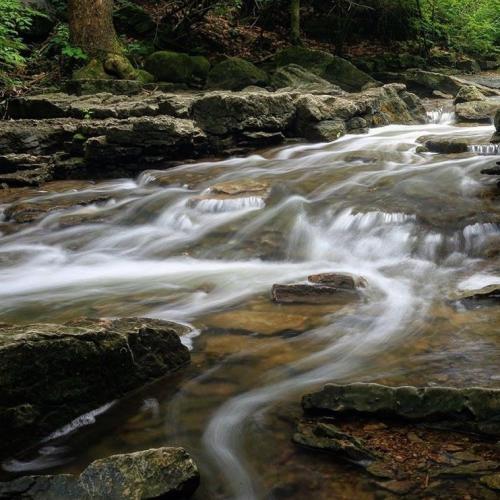 Indian Run Falls
Not only is Indian Run Falls an exquisite waterfall formation, it also holds historic significance. Indian Run Falls is named for the role it played as a natural resource and campsite of the Wyandot Tribe. The falls offered a safe site for the tribe to rest while they hunted before packing up and heading north to their permanent location.
You can visit Indian Run Falls any time of year! Click here for more information.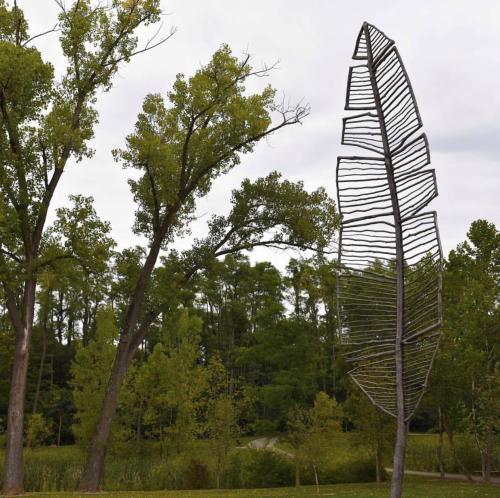 Feather Point, Thaddeus Kosciuszko Park
This Native American-inspired piece takes inspiration from the Coat of Arms of Polish immigrant, Thaddeus Kosciuszko. Kosciuszko was revered for his service as a military engineer in the Revolutionary War. This public art piece resembles the headdress of Native American, Kihue (more commonly known as Bill Moose), who was the last of the Wyandot American Indian Tribe to have lived in Ohio.
Next time you're in Dublin, visit Feather Point at Thaddeus Kosciuszko Park and enjoy 1.7 miles of trails, a fishing pond and much more! Click here for directions.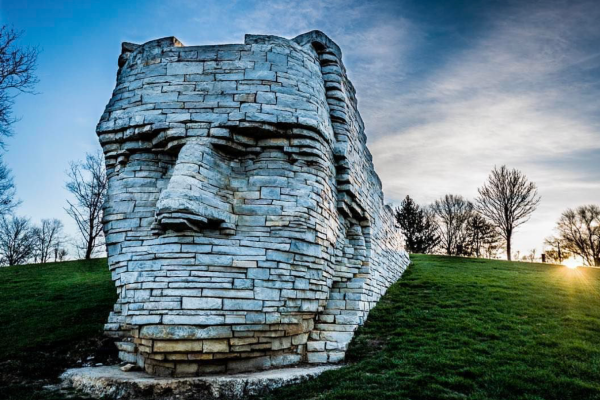 Leatherlips, Scioto Park
One of Dublin's most commemorated Native Americans was Wyandotte Nation Leatherlips or Shateyoranyah. Leatherlips' name referred to the strength of his word – some even said his "word was as true as Gospel."
His memory lives on in Scioto Metro Park where you can find a huge commemorative public art piece in his honor. Next time you're in the area, make sure to stop by and snap a photo! Click here for more information.
The history of Dublin reaches back to before the pioneers and Native Americans were among the first to travel here. Will you follow in their footsteps?
For more travel ideas and tips, click here.