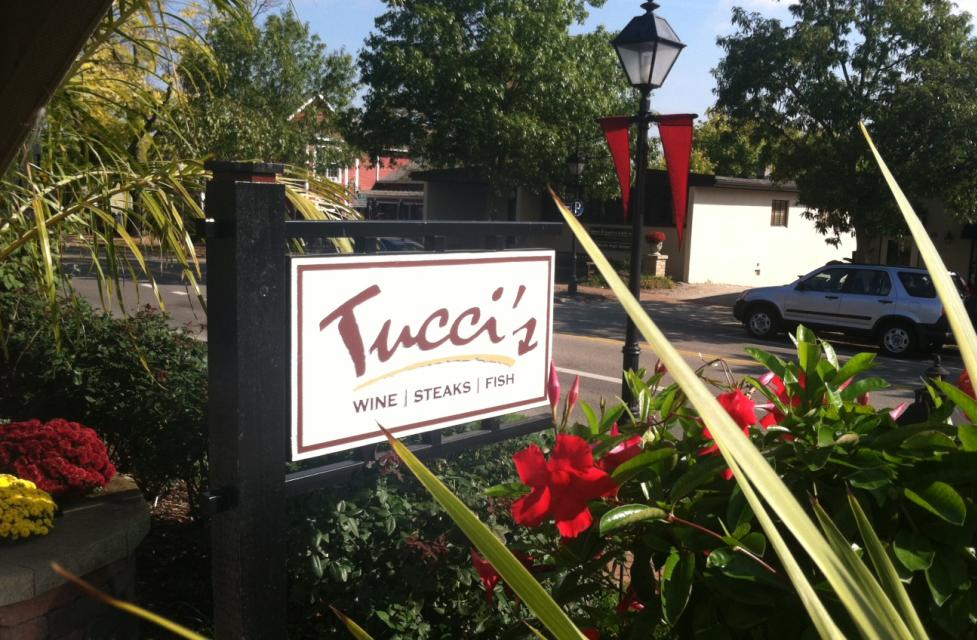 FORE Delicious Dinners and Desserts  
Following your favorite players around all of Muirfield Village Golf Club, sinking putts at the Fan Experience and finding your car at the end of the day is enough to work up an appetite! No need to cook when you're on vacation, let one of Dublin's great restaurants host you.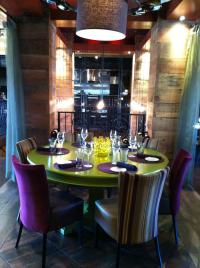 1. Tucci's: Rain or shine sit on Tucci's tented patio that's lit up nightly during The Presidents Cup. Tucci's recently debuted a new menu with fabulous wines, delicious fish dishes, succulent steaks and more. Everything from the fresh baked bread and dipping oil at the start of your meal to the Vanilla Bean Crème Brulee to cap off your dinner is breathtaking in both presentation and taste. Tucci's is a great option for a intimate dining experience or to kick back at the vibrant bar with friends.
2. Mezzo: Choose from one of Mezzo's three gorgeous patios that overlook Historic Downtown Dublin and The Presidents Cup Plaza to relax for dinner after a day at the tournament. Mezzo's Italian spirit mixed with some local flavors and beautiful ambiance will leave you wanting more. Their specialty cocktails are the perfect top off to your evening. Try one of the new Fall cocktails- I recommend the Pumpkin Pie Martini!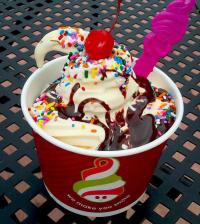 3. Menchie's : If you have your kids with you, this is the place to be. Get a cup, choose your flavors, add some toppings and enjoy. This frozen yogurt joint has different flavors daily and you can mix as many flavors as your heart desires. This self serve, interactive experience will keep the kids occupied and satisfied!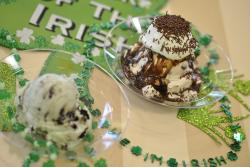 4. Graeter's: Graeter's is a one-of-a-kind, Ohio based ice creamery that offers French Pot Ice Cream. The French Pot process uses fresh ingredients that are gently swirled along the chilled sides of a slowly spinning French Pot Freezer. A blade softly scrapes the side of the pot, folding the ice cream into itself. The folding process prevents air from whipping into their ice cream and gives it that dense and creamy consistency. If you're looking for some Irish attitude, ask for the Irish Approved Shamrock Sundae! 
Fill your stomach and cure your sweet tooth after the tournament with some Dublin delights! Check out all the restaurants in Dublin.