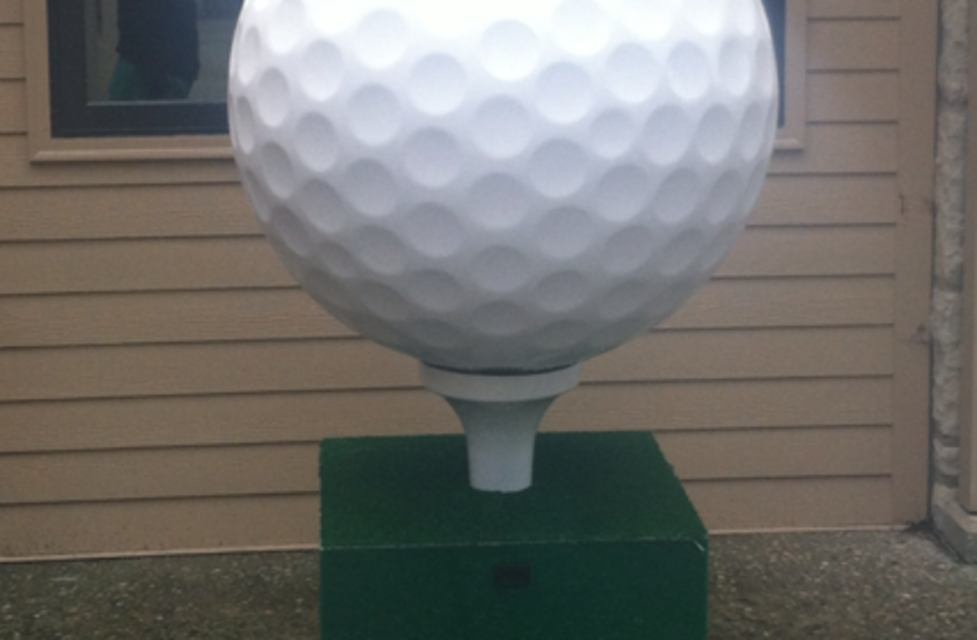 Dublin's history is rich with spectacular golf moments. With the Memorial Tournament held annually at the beautiful Muirfield Village Golf Club and being the only city in the world to host The Solheim Cup, The Ryder Cup and The Presidents Cup, it is clear why Dublin has been named "Ohio's most prestigious golf address." PGA tour events are not the only reason that Dublin holds this title, Dublin and the surrounding area boast more than 40 public golf courses, year after year championship high school golf teams and more.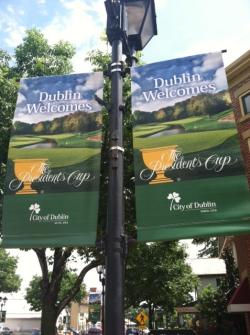 With The Presidents Cup a mere month away, I have seen more commercials about the tournament, additional signs around town, new pieces of public art, special events popping up left and right and the list goes on. All of these promotions have made me very excited for the big event! 
Then this showed up....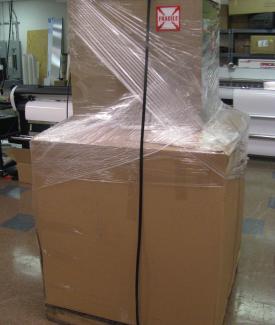 To add to all the hype, the Dublin Convention and Visitors Bureau has bought one of 18 giant golf balls.
When I say giant, I don't mean a golf ball the size of a baseball. I'm talking about a golf ball that may be larger than my Fiat. The ball weighs 200 pounds and is 6 feet tall!
This ball is part of a larger community public art campaign where 18 entities in the City of Dublin will purchase and decorate these golf ball statues and place them in public areas around the city leading up to and during The Presidents Cup.
Here in the City of Dublin our motto is "Irish is an Attitude." So this led myself and the DCVB team to the question….how do you give a giant golf ball an Irish Attitude? We got to thinking and started spouting off ideas of pots of gold, shamrocks, Celtic symbols and of course green. (There HAS to be green) What we came up with is pretty awesome.
To keep you up to date with the transformation of our giant golf ball, I will be posting weekly updates until we have the finished product that will be on display on the corner of Bridge and High Streets in front of Jeni's Ice Cream. 
So far, this is what we're working with...... 
What would you do to give this ball an Irish Attitude?