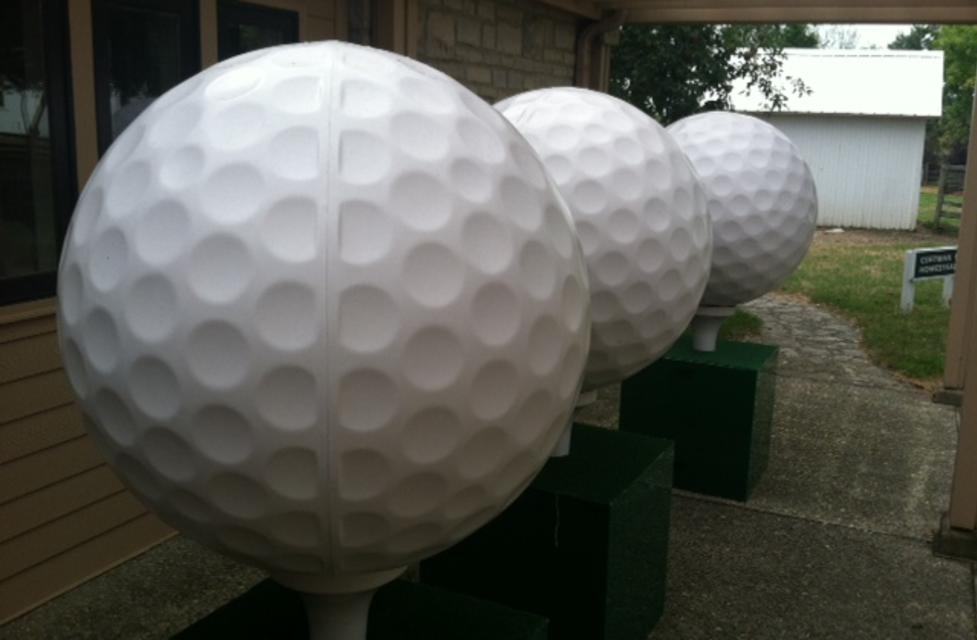 Just as a recap from last week, there will be 18 of these giant golf balls decorated and on display in public areas in Dublin leading up to and during The Presidents Cup. Each ball will be unique and represent different entities around the City. (I like to think that ours will be the best!) 
After a lengthy brainstorm and countless ideas, the Dublin Convention and Visitors Bureau team came to a consensus on how we are going to make this thing Irish. What's more Irish than a leprechaun? We decided to proceed with transforming our golf ball statue into a leprechaun.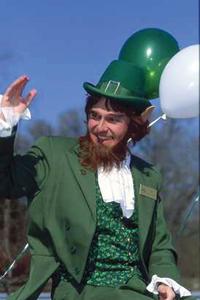 So…problem solved, right? We figured out what to do with a giant golf ball. Wrong! Now that we have answered the initial question of how to make the golf ball Irish, a new question presents itself....how do you make a giant golf ball into a leprechaun?
Well yes, leprechauns generally have pointy ears, red hair and some sort of green attire. (See our friend Skelly to the right )  But hair and ears on a golf ball? This ball will be outdoors and I certainly don't want to be combing a golf ball's hair after a stormy day.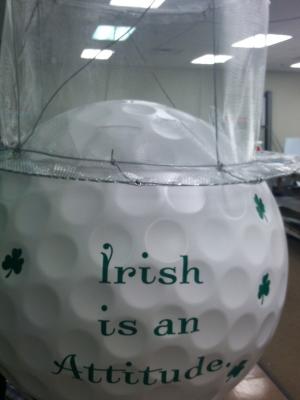 After rolling through the list of options we decided to do more than just paint our ball green. We wanted to build the ball a giant leprechaun hat so that it would be undoubtedly Irish.
Believe it or not, giant leprechaun hats to fit the "head" of a huge golf ball is not an easy find. (Go ahead, Google it) 
So we enlisted the help of our friends at Signs by Tomorrow in Dublin, and started constructing the giant hat. Thus far it's looking great! It's still in the early phases, but we can see our vision becoming a reality.
We hope to have the finished product next week, so keep an eye out for the final installation of "What to do with a Giant Golf Ball." 
Until then, if you want to go to The Presidents Cup and see the action for yourself, vote on what you think should be named Dublin's Top Golf Moment for a chance to win 2 tickets to the final round!