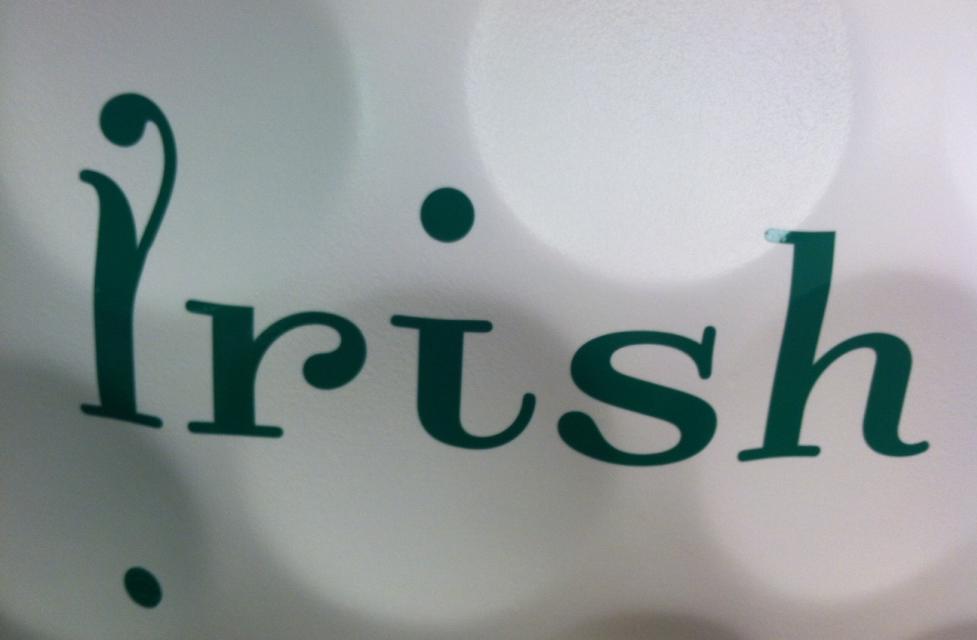 In order to move our giant golf ball from Signs by Tomorrow to its designated post in downtown Dublin, we had to dismantle and pack the pieces into two Honda Odysseys... (hoping to not break anything in the process) 
BUT, I'm happy to announce that after lots of brainstorms, papier-mâché, spray paint, a couple screws, some manual labor and a bumpy car ride, the Irish is an Attitude giant golf ball is complete and looking better than we could have imagined!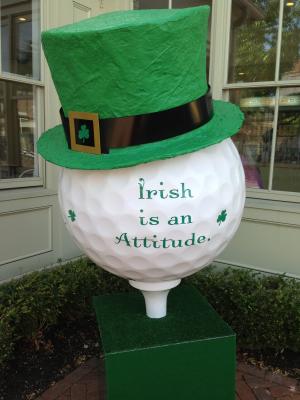 Come check out the Dublin CVB ball that's on display on the corner of Bridge and High Streets in Historic Dublin. (Right in front of the Jeni's Ice Cream) Take a photo of you and your family and friends with the ball and tag us on Twitter and Instagram or post it on our Facebook and we will repost! (#irishisanattitude)
You can see all 18 giant golf balls around Dublin through The Presidents Cup. (Oct. 1-6) Check out some of the other balls around town and don't forget that the Upper Plaza in Historic Dublin will be dedicated as The Presidents Cup Plaza this Thursday, September, 12!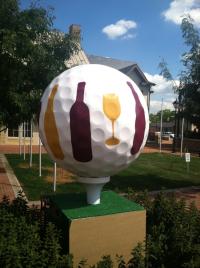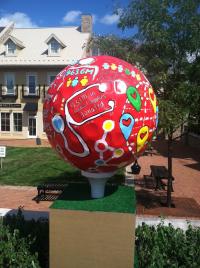 Until next time, remember that Irish doesn't have to be in your blood, just in your soul (technically golf balls don't have either) and that's why Irish is an Attitude!