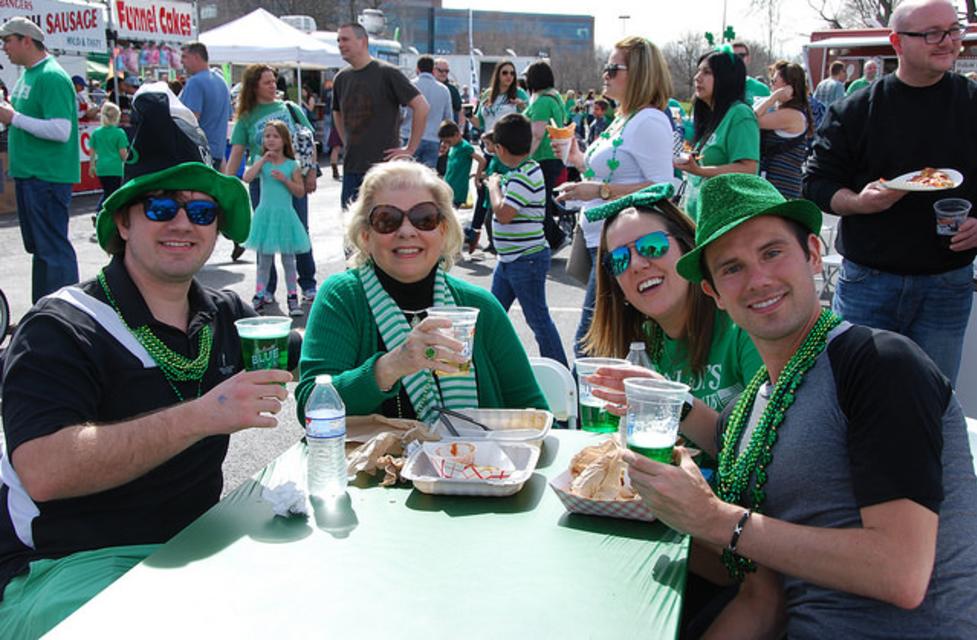 Celebrate the greenest and grandest day of the year at Dublin's biggest St. Patrick's Day Bash! This year at the bash, you will find something to entertain your entire clan. Check out what you can expect at Dublin's Blarney Bash. 
12:00PM to 3:15PM – Family Events
Everything here is family friendly for the wee ones. They will enjoy a robotics and LEGO league exhibits, Irish crafts, face painting, visitors from the Columbus Zoo, airbrush tattoos, a balloon artist and more!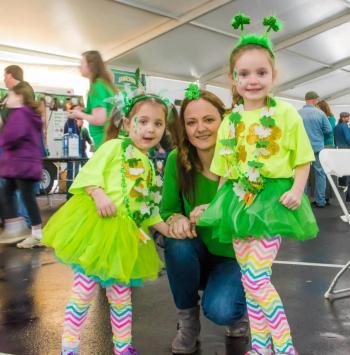 3:00PM to 4:00PM – The Quiet Man Whiskey Tasting & Reading
New this year to Blarney Bash is The Quiet Man Irish Whiskey Talk by maker Michael Morris from Ireland. A private tasting will immediately follow his talk.
4:00PM to 5:30PM – Ladies of Longford
This year at Blarney Bash, you will see Irish entertainment sponsored by the Dublin Convention and Visitors Bureau's ShamROCKin' Irish Entertainment Series. The Ladies of Longford are celebrating 12 years of their special brand of Celtic music. This all woman band will be serving up a unique blend of traditional and contemporary styles.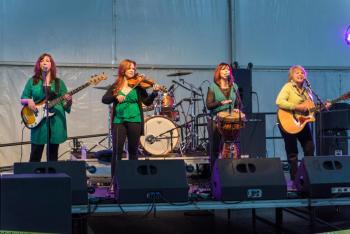 6:00PM to 7:15PM – Best Legs in Kilt Contest
Come out to the bash where some brave lads will be showing off their best moves while sporting a traditional kilt in front of a roaring crowd and panel of judges. Want to learn more about the nomination process? Click here.
7:30PM to 9:00PM – The Prodigals
As another part of the ShamROCKin' Irish Entertainment series, enjoy the musical stylings of the Prodigals, an American Irish punk band. They describe their style as "jig punk" and merge traditional Celtic melodies with rock rhythm. 
9:30 PM to 11:00PM – The Reaganomics
This Midwest 80's dance band specializes in rock and is dedicated to bringing the feeling that defined music of that decade.     
Food & Beverage
Enjoy a great lineup of food from the Old Bag of Nails including fan favorites like Fish & Chips and Fried Pickles. You will also find some of your favorite brews on the menu like Guinness and Great Lakes Brewing Company's Irish Ale.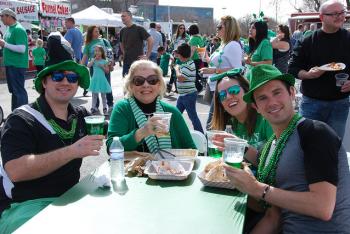 Tickets
Pre-order your tickets for $8 per person or $10 per person on the day of the event. Children under the age of 12 are free!
Want get the most blarney for your bash and do St. Paddy's Day like a VIP? Click here to see more information about the VIP Blarney Bash Package.
Want to get all the details about what you can expect at the bash? Click here. See you there!