Want to know what's coming to Dublin, Ohio next? Check out what is coming for dine and play options. 
Dine
REBoL offers 100% non-GMO foods in a Street Food Kitchen & Brew Bar atmosphere.
This build-your-own taco concept is a Central Ohio favorite with a range of choice ranging from their toppings all the way down to the shell. And what to pair with your very own masterpiece of a taco? You can't miss their famous margaritas or a side of guac.
Play
Connecting both the sides of the scenic Scioto River, the pedestrian bridge will provide stunning views and easy access Downtown Dublin as a whole. This bridge will serve as the connection between cozy and quaint Historic Dublin and modern Bridge Park; making it easy to enjoy all of what Downtown Dublin has to offer. 
For more details and fun facts about the pedestrian bridge, click here.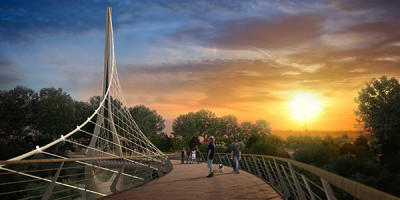 The Scioto Riverside Park will consist of a network of outdoor spaces that serve to enhance the beauty of Dublin's most natural spaces. Green space for recreation and leisure will allow park visitors to enjoy a wide variety of activities. Multiple river access and overlook points will provide breathtaking views of the Scioto River, with the opportunity for park programming and seasonal activities.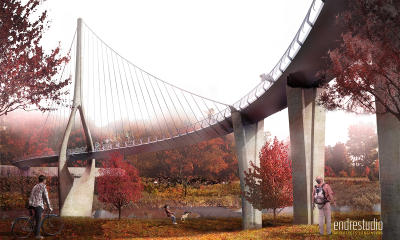 The updated Dublin branch of the Columbus Metropolitan Library will more than double in size from its previous location, with larger children's section, homework help center, and community gathering space.