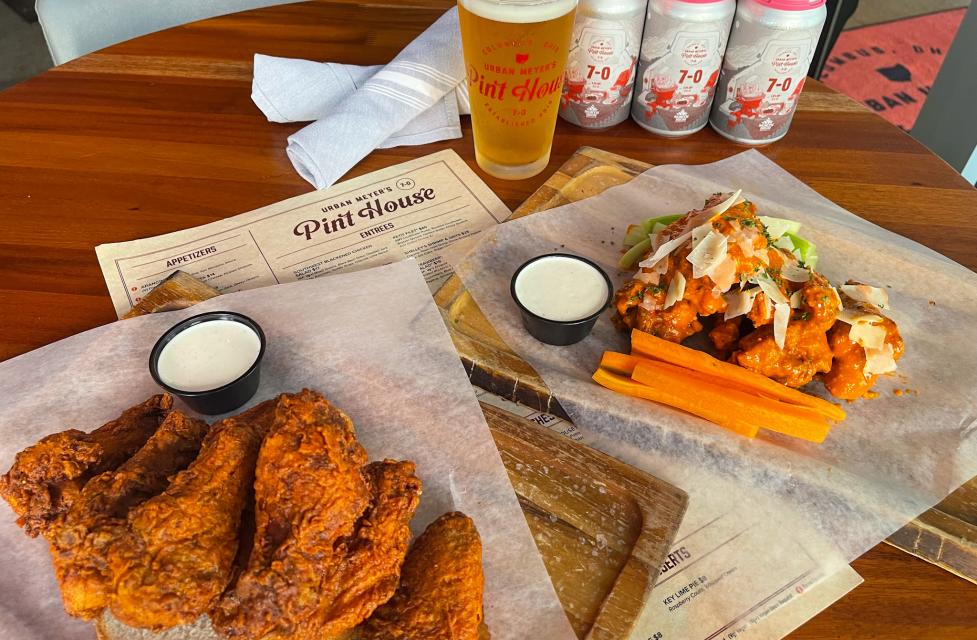 No matter what team you're rooting for, there's one thing that we can all agree is needed for a football game, chicken wings! They're crispy, they're saucy and there's plenty to try in Dubin. Here's where you can find the best chicken wings in Dublin, Ohio.  
101 Beer Kitchen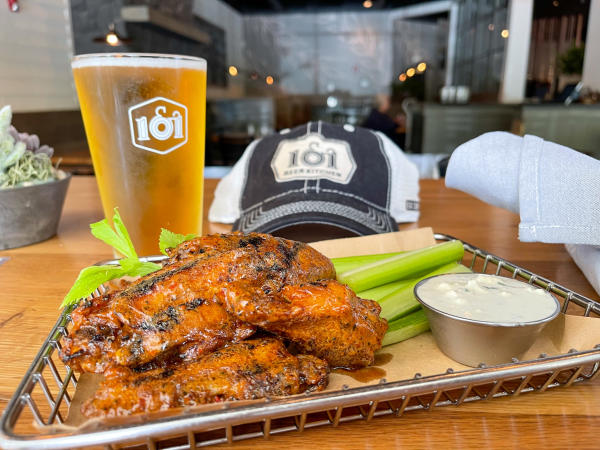 These are the only chicken wings on the menu and there's a very good reason for that. 101 Beer Kitchen's Smoked and Grilled Chicken Wings go through a 48-hour process before they hit your table. Twice dipped in a Honey Adobo Sauce and served with creamy House Blue Cheese, you'll want to make this appetizer the main course. 
Beer Pairing:  (614) Lager 
Where: 7509 Sawmill Rd. 
Yogi's Bar & Grille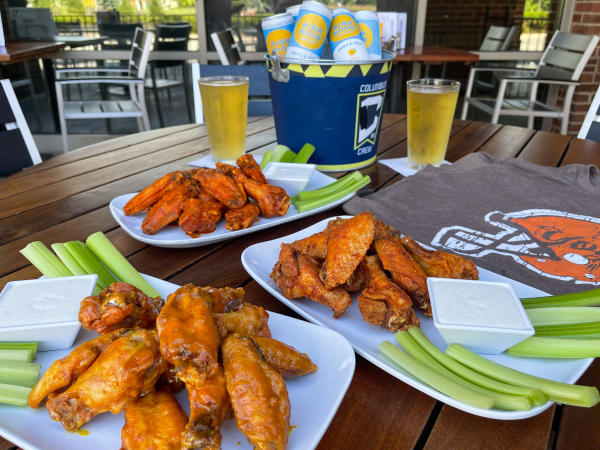 If you're craving a classic wing to enjoy while watching the game, then make your way to Yogi's Bar & Grille. This local sports bar is the perfect place to kick back with friends, a bucket of beer and a couple orders of their addictively spicy Siracha dry rub wings or the sweet and tangy Carolina BBQ. Choose from 11 sauces and five dry rubs to create your perfect wing. 
Beer Pairing: Beck's Sapphire Pale Lager
Where: 3880 Hard Rd. 
Beer Barrel Pizza & Grill 
In true Dublin fashion, you can't get wings without ordering the John Jameson Irish Whiskey Wing Sauce from Beer Barrel. Think of all the great flavors of whiskey without the burn! Pair these tasty treats with an order of the famous Pub Pretzel Sticks and you're set for the evening.  
Beer Pairing: Guinness 
Where: 7482 State Route 161 
Urban Meyer's Pint House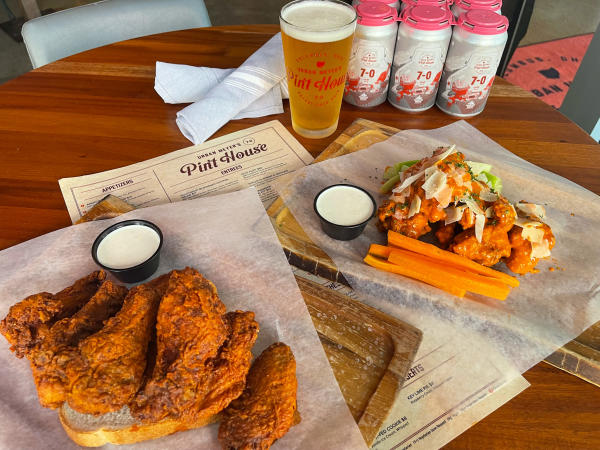 With massive flatscreens, a great lineup of beers, killer wings and obviously the OSU theme of Urban's Pint House makes it the place to be on game day. Go for a classic like Spicy Garlic or heat things up with their crispy Nashville Hot Wings. And to make things even tastier, head to Urban's on Thursday Nights for 75-cent wing night.  
Beer Pairing: Land Grant 7-0 Ale 
Where: 6632 Longshore St. 
Sometimes you just have to "wing it." Share your delicious memories with us using #SoDublin.  
Find more dining in Dublin here.