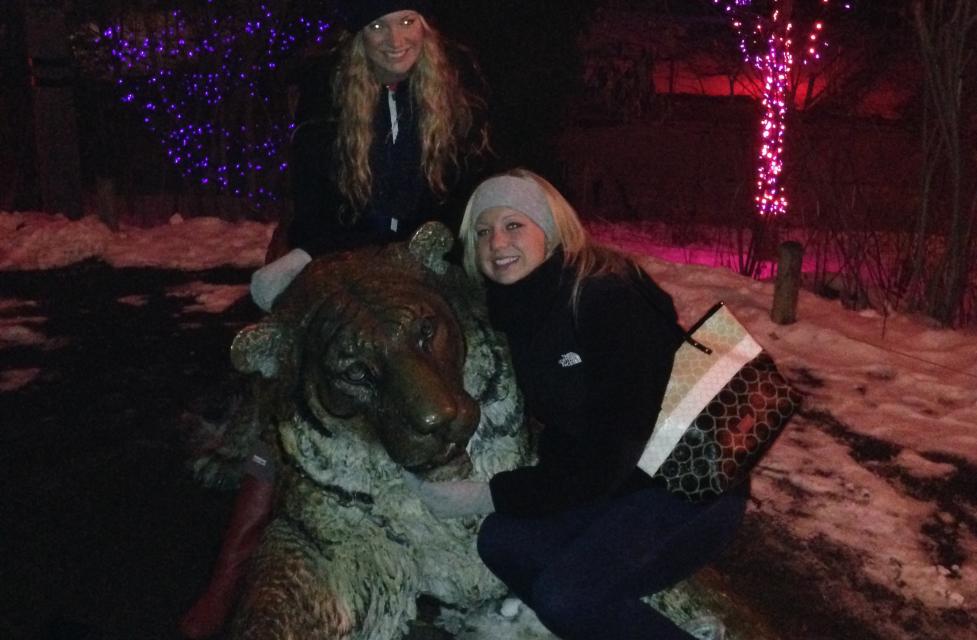 If you're attracted to all things shiny, glittery and flashy (like I am), then I can say with confidence that Wildlights at the Columbus Zoo and Aquarium is a must see for you and your friends and family.
I love the zoo all times of the year, but during the holidays the zoo is just what you need to turn any scrooge frown upside down. When you walk into Wildlights you are welcomed by a giant 28ft Christmas tree. The further you venture in the more and more you see. Everywhere you turn there are lights. On lights. On lights. Millions of LED lights to be exact. With different displays at all parts of the zoo there are plenty of reasons for ooohs and ahhhs.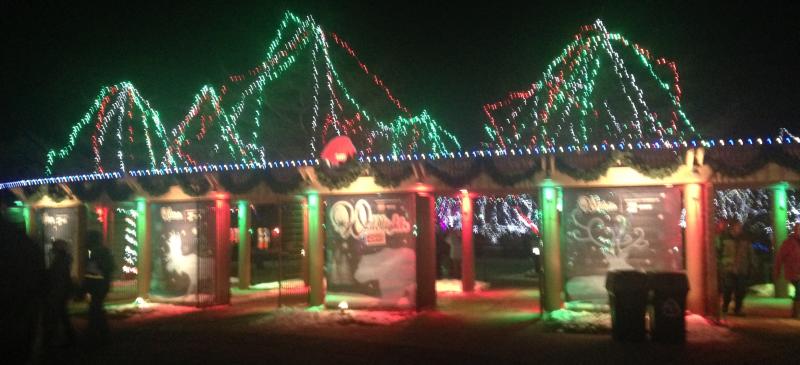 As I said before I love the zoo at all times of the year because I love the animals. A common misconception about Wildlights is that it's purely for the light displays and you can't see any animals…WRONG! Although a lot of the animals are sleeping or resting by the time the lights are at their peak viewing time, there is still plenty to see.
Here are my top 3: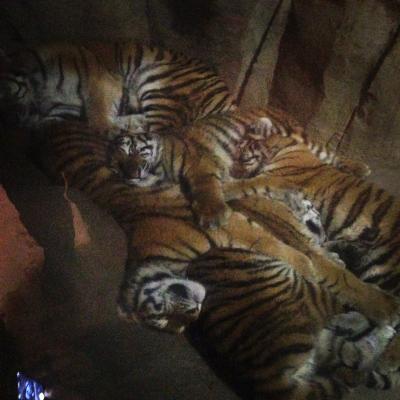 #3: Reindeer: Come on, it is the holiday season. What's Christmas without reindeer?! You can see Dasher, Dancer, Donner and Blitzen right before your very eyes.
#2: Red Panda: The Red Pandas always rank high on my list of animals to see at the zoo, but they are particularly active at night. While I was there they were climbing on their roof and playing what seemed to be a game of follow the leader.
#1: Tiger: Make sure you don't miss the tiger exhibit because this may have been the cutest thing I've ever seen in my entire life. The mom and her four baby girl tigers were tuckered out in the corner. Normally a sleeping tiger wouldn't do much for me, but all four babies were piled on top of each other right next to their mom. The photo speaks for itself. If I didn't fear for my life, I would love to lay right in between all of them.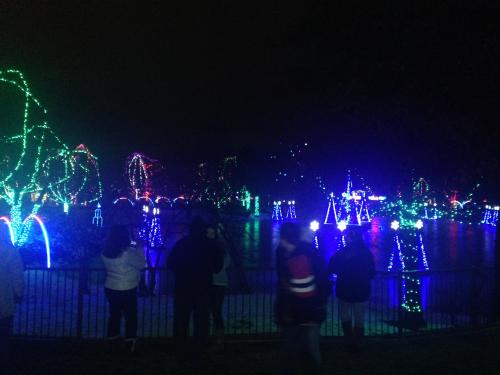 Anyways, back to the lights. Make sure you stick around Conservation Lake (right when you walk in) to see the 8 minute music and light extravaganza that plays every thirty minutes. Watch the light jump from display to display along with the music.
Lastly, don't forget that Wildlights makes for great photo ops. Particularly the giant snow globe that you can get inside of and the animal statues scattered throughout the zoo.  Please share your photos with us on our Facebook, Twitter or Instagram.
Happy Holidays!
Wildlights Hours: Nov. 22- Jan. 5
Sundays-Thursdays: 5-9 p.m.
Fridays and Saturdays: 5-10 p.m.
Free to Columbus Zoo and Aquarium Members
Under 2 - Free, Ages 2-9 - $9.99, Ages 10-59 - $14.99, Ages 60+ - $10.99
WIN TICKETS TO WILDLIGHTS when you comment on our blog post on our Facebook page and don't forget you can get discounted tickets to Wildlights, Mad River Mountain, COSI and the Dublin Chiller when you build your own Winter Fun Getaway!