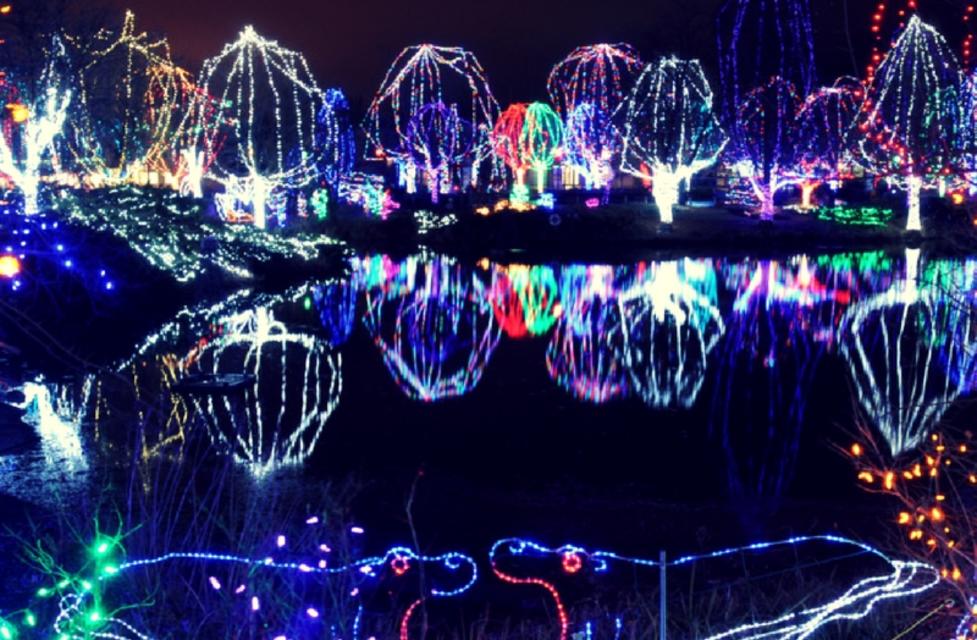 Light up your winter nights with a trip to the Columbus Zoo & Aquarium not only to see the animals, but to see the 3 million LED lights scattered throughout the seven continents. With additions to this holiday family favorite, you'll want to add this to the annual traditions list! Learn what's new and plan your trip to the Columbus Zoo's 27th Annual Wildlights.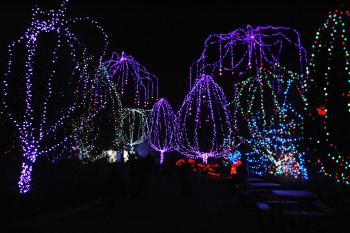 What's New?
4D Theater- Get into the Holiday Spirit with the beloved animated television classics at the 4-D Experience Theater. Feel all the elements the movie takes you through while sitting in your theater chair! Learn More.
Rudolph the Red-Nosed Reindeer: Take an adventure with Rudolph and his bright and shining nose as he races home through an epic snowstorm. Join him as he meets new friends, Abominable Snow Monster and Hermey the elf, along the way. Can they make it home in time to help Santa save Christmas?
Ice Age: No Time for Nuts: Ice Age's nut-crazed saber-tooth squirrel, Scrat, battles a wonky time-machine with friends Manny, Diego and Sid during their zaniest adventure yet!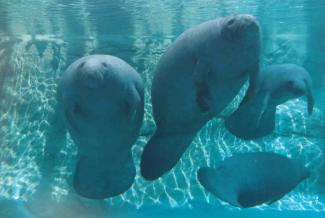 Manatees- Visit the new TWIN Manatees the Zoo welcomed in October. Learn More.
Polar Bears- Anana, first-time mom, gave birth to 2 polar bear cubs on November 8th. Mom and cubs are on around-the-clock observations by camera mounted in the den. If Anana continues to care for her subs they will remain in a private denning area off public view until spring. Learn More.
Sparkling Spruce- The new 42-ft. "Sparkling Spruce" features a light display playing music that will light up any visitor's eye. Gather around Conservation Lake for spectacular light shows presented by Trans-Siberian Orchestra and the Disney on Ice Worlds of Fantasy. Shows play every 15 minutes starting at 5:45 p.m. Learn More.
Ice Skating Rink- Take a lap on the Wildlights ice rink as you glide around to holiday music. Deck the halls with friends and family with this great attraction for all ages.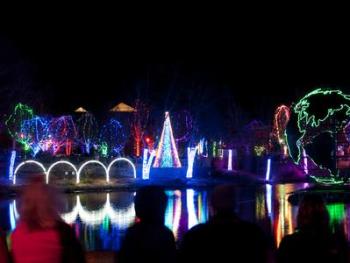 Don't miss the chance to explore the Zoo (with hot chocolate in hand) during the winter months. Some animals thrive at night with a chill in the air and some snow on the ground. Go through the following exhibits to see the animals who love the cold!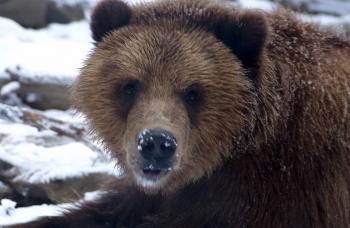 Exhibits to Visit:
Naomi Coyle Dempsey Quest (Asia Quest)
Magnificent Giants (Asia Quest)
Discovery Reef (Shores Region) 
Manatee Coast (Shores Region)
Reptile Building (Shores Region)
Bob and Evelyn's Roadhouse Nocturnal Building (Australia and the Islands)
Find a Map of the Columbus Zoo & Aquarium HERE.