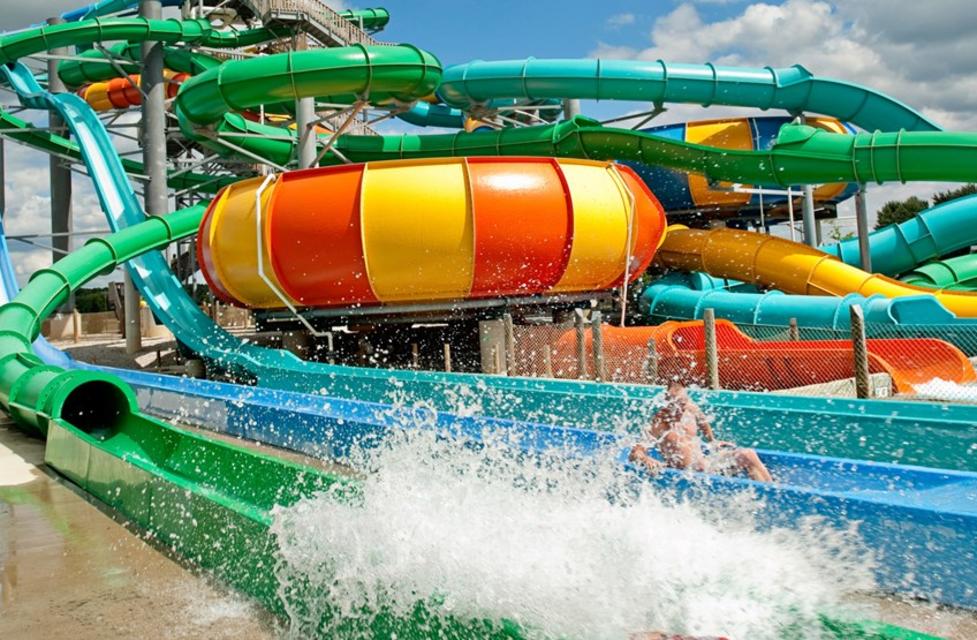 Schools are out for the year, and temperatures are on the rise. Summer is on the horizon, and Zoombezi Bay, one of Dublin's largest attractions, is ready to help you beat the heat! From a brand-new entrance to a calendar full of events, you won't want to spend your summer anywhere else.  
Here's what's new at Zoombezi Bay this summer: 
Reimagined Entrance 

The fun starts in a new way with a reimagined and relocated park entrance! Located near Big Boa Falls and Python Plunge, this beautiful new plaza will feature:  
- Easy, direct parking lot access for all guests 
- Expanded ADA parking facilities 
- A new ticketing building 
- Improved security procedures 
- A refreshed, still-exclusive Season Pass entrance for Season Pass Holders and Gold Members 
- Continued access to the Zoo through a new admission gate in Adventure Cove 
Enhanced Amenities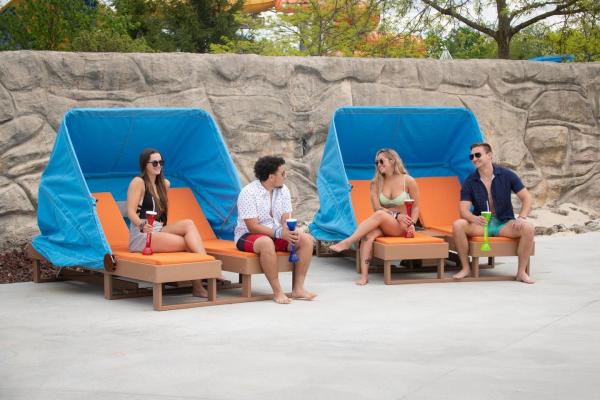 Your visit to Zoombezi Bay just got easier! Added amenities are available for guests throughout the water park:  
- Access to electronic lockers for an added fee which can be accessed by using a pin code keypad. 
- More opportunities for privacy with the addition of four more Premium Loungers at Croctail Creek. Check out more ways adults can enjoy Zoombezi Bay without kids here.   
- A new shopping experience at Sea Star Sundries – featuring a new look and dedicated space for strollers, wheelchairs, and Electric Conveyance Vehicles (EVCs). 
- A brand-new Pepsi Oasis location will be added near Surfside Grill and Coconut Joe's, and an all-new menu will make an appearance at Otter's Street Tacos! 
- New shade structures added near Otter Banks, and new shaded table seating with improved pool sightlines at the Sandbar. 
Events Galore 
Summer's never boring at Zoombezi Bay! The 2022 season offers an action-packed lineup of family-friendly events such as:  
- World's Largest Swimming Lesson – June 23, 10-10:30 am  
- Zoombezi Bay Summer Nights, presented by Velvet Ice Cream - Friday evenings in July 
- Christmas in July, presented by Wendy's - July 23-31  
- Zoombezi Bay Sensory-Friendly After-Hours Event – August 9, 5-9 pm 
- ZOMBIEzi Bay, presented by Mtn Dew – Returning Fall 2022  
Discover everything new at Zoombezi Bay here.  
Visit Zoombezi Bay at 4850 Powell Rd.  
Hours: 
May 28-Aug. 7 | 10:30a-7p  
Aug. 8-12 | 10:30a-6p 
Aug. 13-14, 20-21, 27-28, Sept. 3-5 | 10:30a-7p Weekends Only 
It's time to slip and slide your way into summer at Zoombezi Bay, don't forget to share your memories with us using #SoDublin.