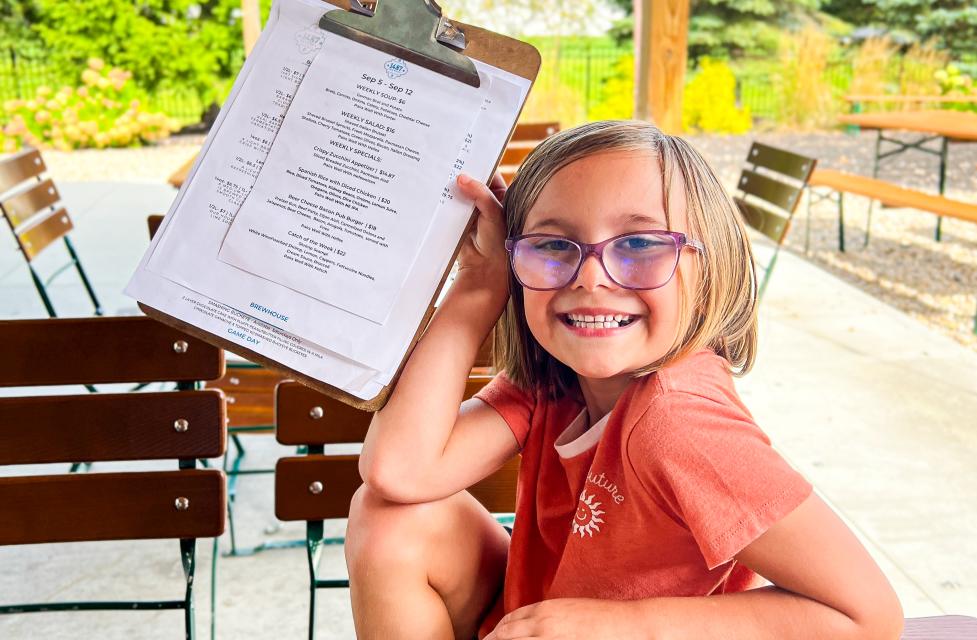 We all know that Dublin, Ohio is home to some pretty amazing culinary spots offering a wide variety of cuisines. With the city buzzing with families eager to savor these delicious offerings, it's crucial to know where to head for a kid-friendly experience. Whether you're in the mood for something swift, craving a sugary indulgence, or longing for a leisurely sit-down meal, we've got you covered. Dive into our top five family-friendly restaurant picks in Dublin!
5923 Karric Square Dublin, Ohio 43016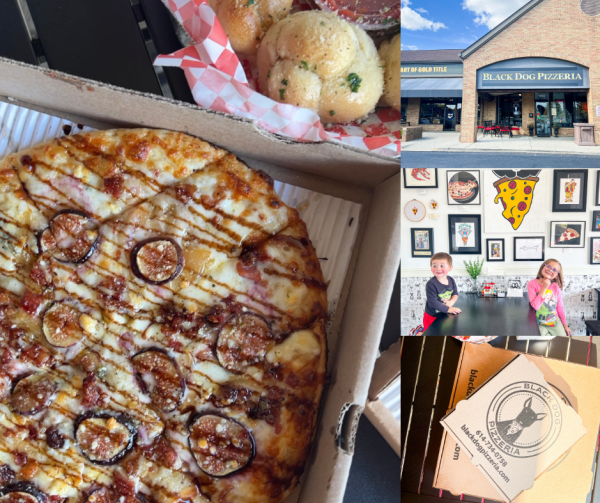 In the mood for pizza night? Black Dog Pizzeria offers some really fun specialty pizzas for the adults (or adventurous kids!) and create your own options. They have a handful of indoor and outdoor tables if you choose to dine in or you can grab it to go for a fun picnic or cozy movie night at home. Be sure to check their daily specials too and take advantage of offers like free garlic knots with a large pizza!
Monday:  CLOSED
Tues-Thurs: 4pm-9pm
Fri-Sat: 4pm-10pm
Sunday: 4pm-9pm
17620 Industrial Pkwy Plain City, OH 43064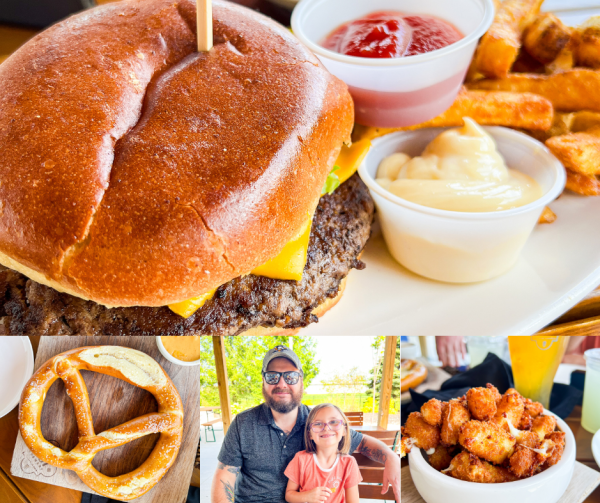 When you think of a brewery, you might not instantly think 'kids', right? But 1487 Brewery is here to change that notion! They boast an amazing giant pretzel and the most delicious cheese curds that are simply a must-try. While the adults enjoy a vast array of beer options, kids have ample outdoor space to roam and play in between bites of scrumptious cheeseburgers and kid-favorite grilled cheese! Also, if you're a sports enthusiast, don't miss out on their fantastic game day specials.
Sunday-Thursday: 11am-10pm
Friday & Saturday: 11am-11pm
55 West Bridge Street Dublin, Ohio 43017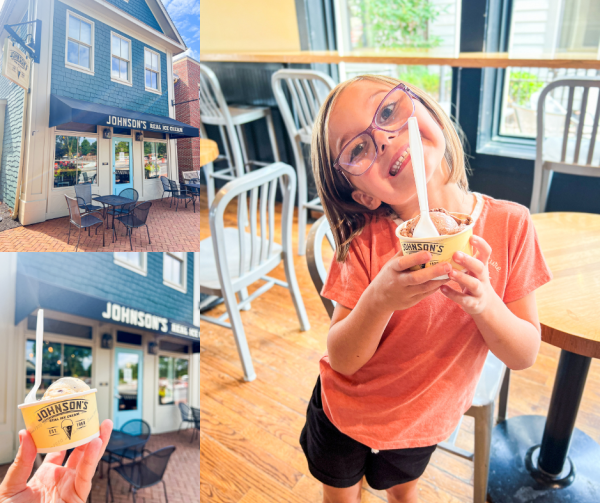 What's a family outing without some sweet treats? Johnson's Ice Cream offers just that. Whether you're in the mood for something unique like Coffee and The Cool Beans or you're sticking to the basics like Plain Vanilla, their variety caters to all. The cherry on top? They offer kid sizes too! So, let the little ones pick and choose, and enjoy some quality time. They offer indoor and outdoor seating or take it to go and wander down the adorable streets of Downtown Dublin.
https://johnsonsrealicecream.com/
Everyday: Noon-10pm
52 South High Street, Dublin, OH 43017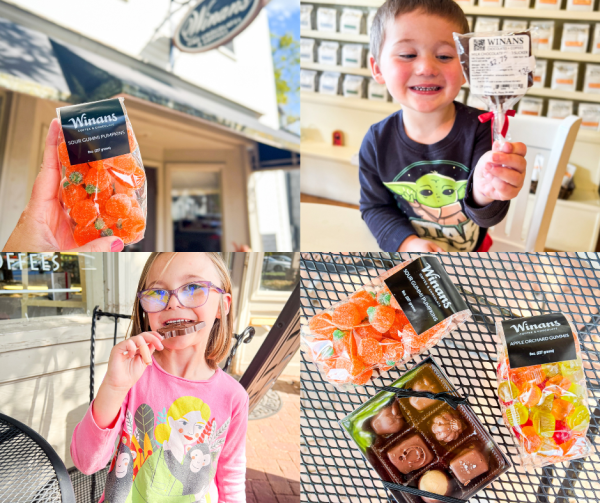 For those days when you need a pick-me-up, Winans Chocolate and Coffee steps in. From individual chocolate pieces like the iconic buckeyes or the delectable Ms. Clara, there's something for every sweet tooth. And parents, if you need a caffeine boost, they've got you. Meanwhile, the kids can delight in a warm cup of hot cocoa. An added bonus? They're a part of the enchanting Irish Fairy Door Trail. Also, if you find yourself going back for more (and trust me, you will), they have an incredible rewards program.
Mon-Fri: 7am-6pm
Sat: 8am-6pm 
Sun: 10am-4pm
27 S. High St. Dublin, Ohio 43017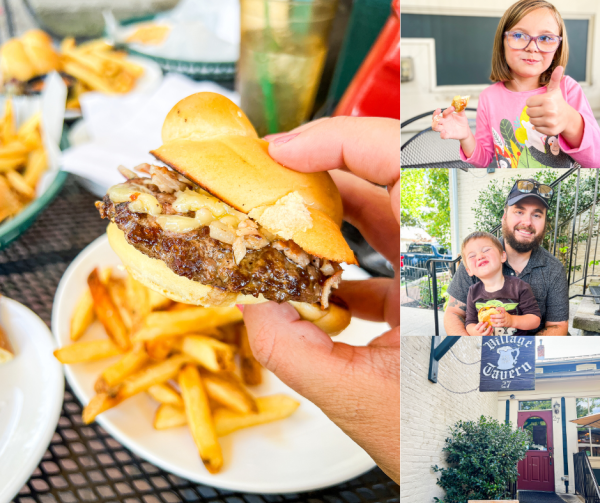 Last but not least, when you're in the mood for some classic, hearty meals, The Dublin Village Tavern welcomes you and your crew with open arms! With a delightful patio setting and a kids' menu that received a double thumbs-up from my very own, it's a hit. The menu is extensive, offering something scrumptious for adults like the Irish Sliders! The kiddos will all agree that you have to order the pretzel bread for the table.
http://www.thedublinvillagetavern.com/
Mon-Sat: 11am-11pm
Sun: 12pm-9pm 
There you have it, the family-approved eateries that make Dublin a delightful culinary journey for every age. From pizzas to pretzels and everything in between, dining out has never been this fun. Here's to more adventures, food-filled outings, and making memories all around Dublin, Ohio! For more dining in Dublin, click here.