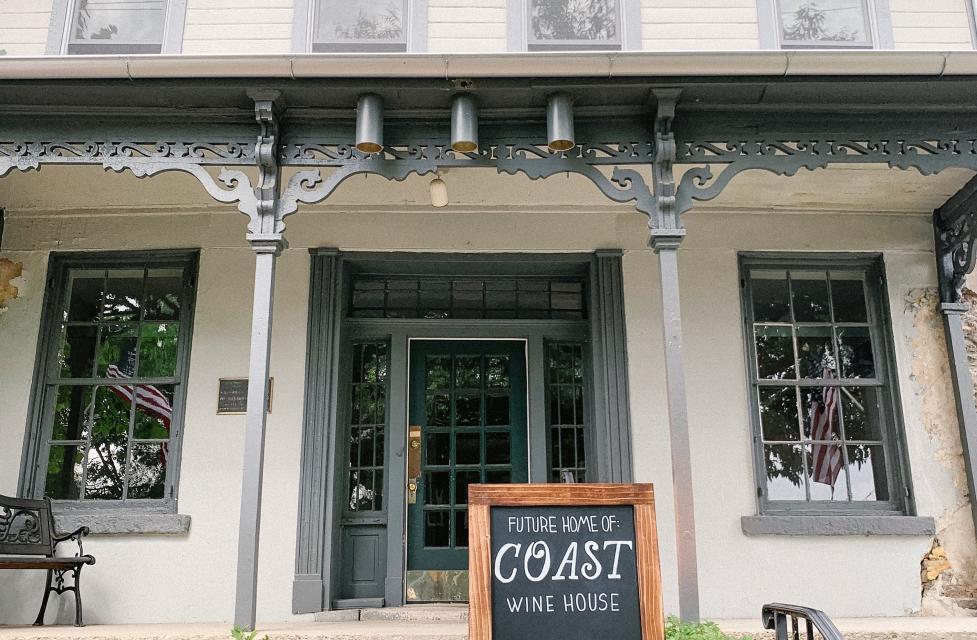 There's a new neighbor coming to Historic Dublin and they would like to invite you to their "House Warming."
Coast Wine House is a wine bar/retail concept designed with the vino-curious customer in mind. Owner and Dublin native, Dustin Snow, wants visitors to feel like they're walking into "an extension of our home" for a casual gathering and a glass of wine.
Their website reads:
"Coast is a genuinely comfortable space devoted to the pleasure of shared experiences.  It is a contemporary wine bar + retail concept inspired by a blend of the spirit of coastal California and traditional wine country cafés, markets and bodegas.  In contrast to the conventional wine world, we don't take ourselves too seriously. The mood is decidedly relaxed. The wine is pleasantly chilled."
Coast plans to serve and carry small-batch, California coastal wine accompanied by charcuterie sourced from local Ohio vendors. 
This new concept will occupy 75 S. High Street, an 1880's home on the National Registrar of Historic Places and once the location of Ha'Penny Bridge Imports. 
Coast expects to open by the end of summer 2019.
For more dining in Dublin, click here.