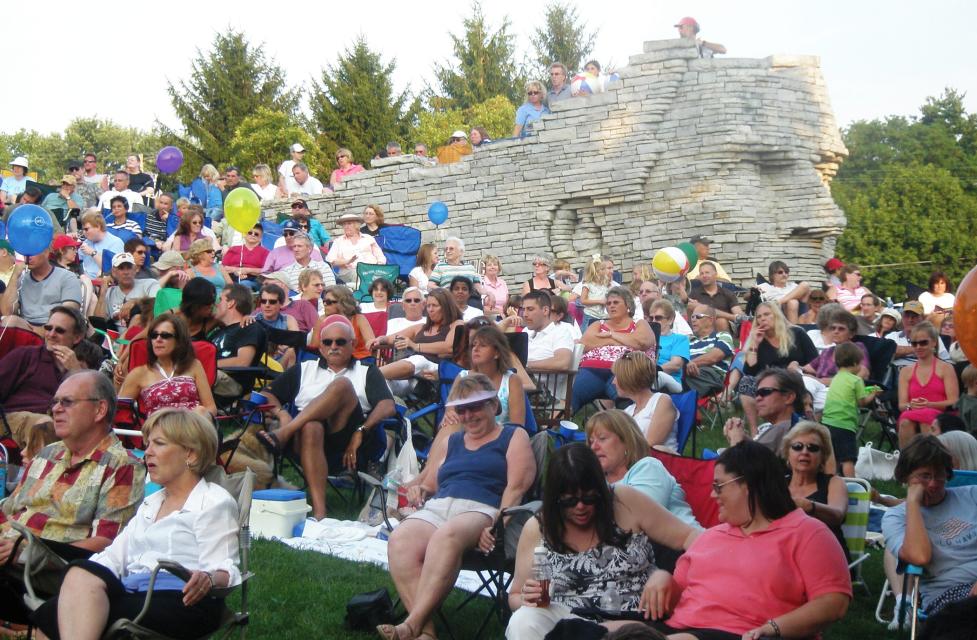 DUBLIN, Ohio— (May 29, 2018) The 35th annual DAC Sundays at Scioto summer concert series continues Sunday, June 17 at 7 p.m. with Americana and blues artist Hadden Sayers. The concert takes place in the outdoor amphitheater at Scioto Park, 7377 Riverside Dr., in Dublin, just north of the Dublin Arts Council facility and south of Hard Rd. The concert is free of charge and donations are graciously accepted.
With a deep reverence for retro-American soul infused with wah-wah drenched guitar, Hadden Sayers' music strikes quickly and takes no prisoners. In 2011, Sayers released the acclaimed album Hard Dollar, featuring the single "Back to the Blues," which was nominated for the Song of the Year Award at the 33rd Annual Blues Music Awards. The album launched him back onto stages around the country. More than 100 gigs followed, from New York City to Mammoth Lakes, Calif.
"Dublin Arts Council is pleased to bring these free Sunday evening concerts to our community each summer," says Dublin Arts Council Executive Director David S. Guion. "It's a wonderful opportunity to lounge on the grass overlooking the river and enjoy a fantastic variety of musical genres, from country and Heartland rock to Celtic and Latin pop." 
Guests are encouraged to bring lawn chairs or blankets to the amphitheater. Dinner and dessert will be offered for sale from Pitabilities food truck and Rime Time Curiously Crafted Pops on June 17. A portion of sales benefit the free concert series.
The remaining lineup includes:
June 24 – The Labra Brothers (Latin pop/funk)
July 1 – ARKFOO and Kirstie Kraus (pop/country)
July 8 – HooDoo Soul Band (funk/soul)
July 15 – The Buzzard Kings (Heartland rock)
July 22 – The Gothard Sisters (Celtic folk-pop)
July 29 – The McCartney Project (Paul McCartney tribute)
If weather conditions appear unfavorable, patrons may call the Dublin Arts Council (DAC) voice mail at 614.889.7444, visit DAC's website (www.dublinarts.org), Facebook page (www.facebook.com/DublinArtsCouncil) or follow Twitter updates (@DublinArts) for information regarding concert delays or cancellations.
The concert series and the location are of historical significance to Dublin Arts Council. DAC was formed after an ad hoc committee brought the Columbus Symphony Orchestra to the dedication of Scioto Park in 1983. The park is also home to Leatherlips, the first public artwork of DAC's Dublin Art in Public Places program. The 12-foot high native limestone sculpture of the Wyandot Indian Chief has overlooked the park's amphitheater since 1990.
The 35th annual DAC Sundays at Scioto summer concert series is provided as a free gift to the community by Dublin Arts Council, which is supported by City of Dublin, Ohio Arts Council and the National Endowment for the Arts. Corporate sponsors are Cardinal Health; Fifth Third Bank; Hidaka USA, Inc.; Honda; IGS Energy; Meijer; Porter, Wright, Morris & Arthur, LLP; Sonesta ES Suites Dublin; and State Bank. The series is also supported by an Irish Experience grant from the Dublin Convention & Visitors Bureau.
Media partners are ABC6/Fox 28, CityScene Media Group (CityScene and DublinLife magazines) and WCBE Radio. The event is further supported by in-kind contributions of services from City of Dublin.

Dublin Arts Council (DAC) is a 501(c)(3) nonprofit organization, supported in part by the City of Dublin's hotel/motel tax and by state tax dollars allocated by the Ohio Legislature to the Ohio Arts Council (OAC). The OAC is a state agency that funds and supports quality arts experiences to strengthen Ohio communities culturally, educationally and economically. Dublin Arts Council is also supported by the National Endowment for the Arts, contributions from individuals, corporations and foundations, fundraising events, classes, gallery sales and in-kind contributions. DAC engages the community, cultivates creativity and fosters life-long learning through the arts.
For more information about any of Dublin Arts Council's programs, exhibitions and events call 614.889.7444 or visit www.dublinarts.org. Dublin Arts Council (DAC), is located at 7125 Riverside Dr. in Dublin, Ohio. Hours are Tuesday 10 a.m. -7 p.m.; Wednesday – Friday 10 a.m. – 5 p.m.; and Saturday 11 a.m. – 2 p.m.