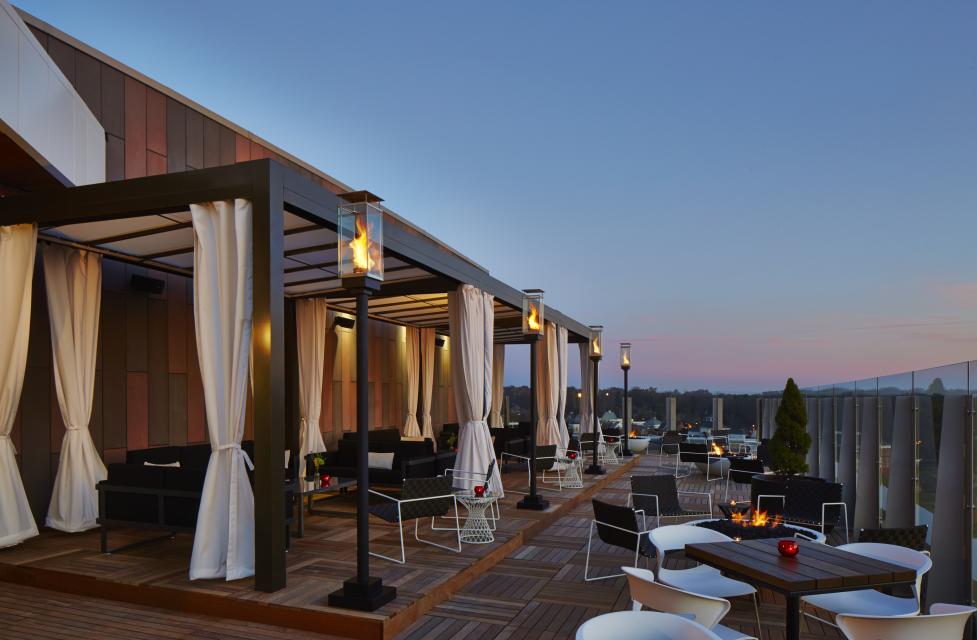 VASO Rooftop Lounge was named the 2020 "Restaurant Bar of the Year" as a part of the Nightclub & Bar Media Group Awards.
The 2020 Nightclub & Bar Awards, acknowledge individuals and venues from across the United States that showcase extraordinary expertise and innovation in bar, nightlife and restaurant concepts.
"For more than a decade, the Nightclub & Bar Awards have served as the industry's most prestigious awards program that recognizes the individuals and venues that are changing the face of the hospitality world," said Tim McLucas, Vice President of Nightclub & Bar Show. "The winners of this year's program showed outstanding dedication to innovation and excellence in the hospitality industry, from concept development and operations to food and beverage, marketing, and success."
VASO Rooftop Lounge in Dublin is among winning concepts from cities such as Boston, Chicago, Las Vegas and more.
To see a complete list of winners, click here.