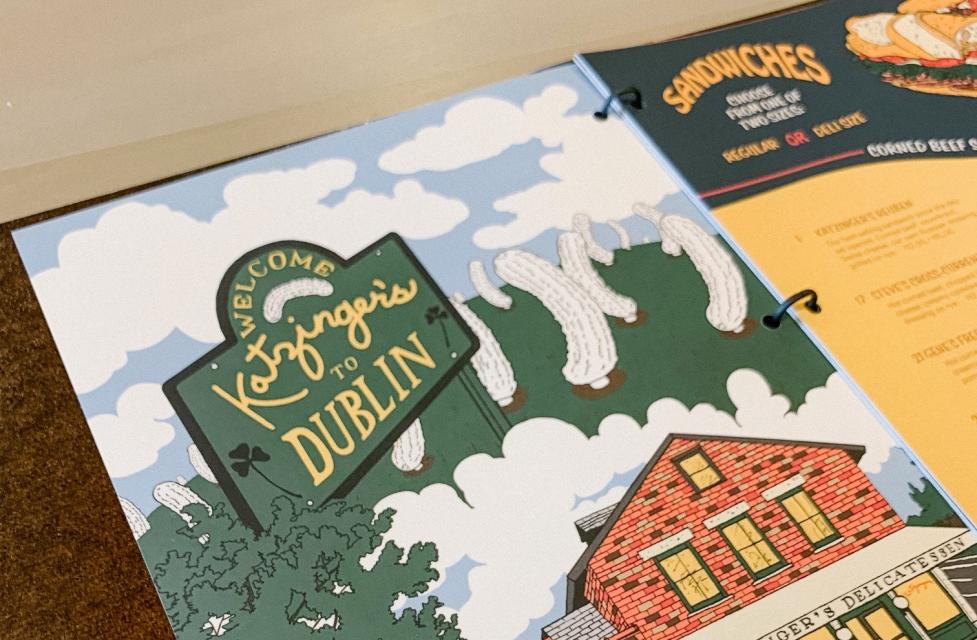 The wait is over. Katzinger's Deli is officially open for business in Dublin. 
The much-anticipated concept is serving up the same signature sandwiches, meats, cheeses, desserts and baked goods as the original German Village location. New additions include table-service and savory dinner entrees - two things you won't find at their downtown restaurant. 
Katzinger's pays homage to Dublin in the details with its Field of Corn-themed artwork featured on the menu (above).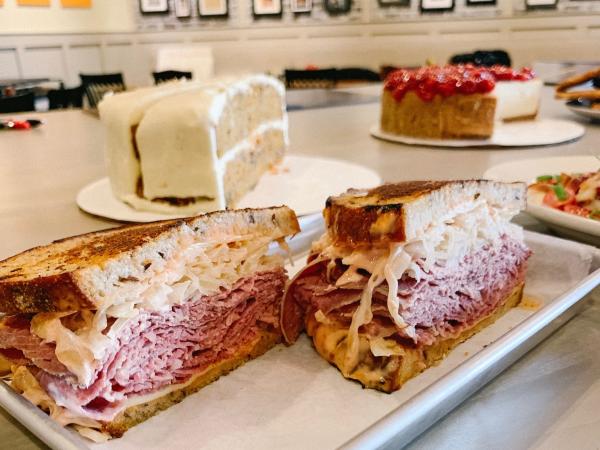 Pictured above: Katzinger's Reuben. Fun fact - the German Village location serves 2 tons of corned beef each month!

Stop in today to savor your new favorite spot. Katzinger's Deli in Dublin is located at 7160 Muirfield Drive. To learn more, click here.