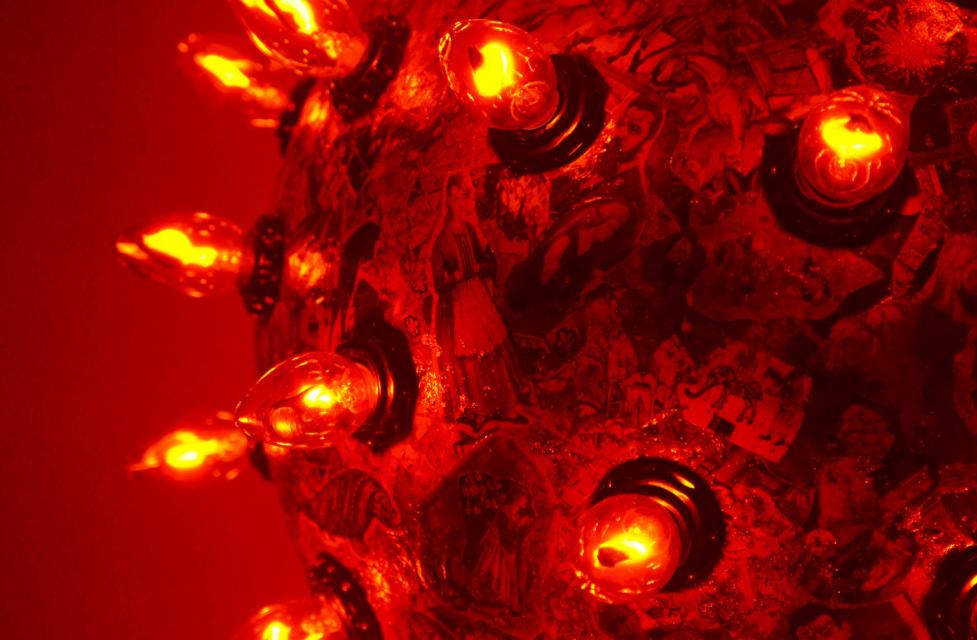 DUBLIN, Ohio– (Feb. 13, 2018) The Sphere of Magic and other Visionary Objects/Extraordinary Images by Mark Soppeland, a solo exhibition of mixed media paintings, collage and sculpture will be on view at Dublin Arts Council, 7125 Riverside Dr., in Dublin, March 6 through April 20, 2018.
Through this work, artist Mark Soppeland, a distinguished professor of art emeritus at the Myers School of Art, The University of Akron, performs the roles of conceptualist, designer, craftsman, historian, philosopher, storyteller, pantheist, scientist and magician. The artwork relates to Soppeland's interest in interpreting the symbolic and cultural baggage of found objects and images to evoke memory.  
The exhibition opens with a public reception for the artist on Tuesday, March 6 from 6 to 8 p.m., catered by Dublin Arts Council's Dublin-based Visual Arts Series catering partner, The Food Smiths. The opening reception and the exhibition are free of charge.
Gallery hours are Tuesday, 10 a.m. to 7 p.m.; Wednesday through Friday, 10 a.m. to 5 p.m.; and Saturday 11 a.m. to 2 p.m. Details can be found at www.dublinarts.org or by calling 614.889.7444.
Dublin Arts Council (DAC) is a 501(c)(3) nonprofit organization, supported in part by the City of Dublin, Ohio, USA's hotel/motel tax and the Ohio Arts Council, which helps fund Dublin Arts Council and its programs with state tax dollars to encourage economic growth, educational excellence and cultural enrichment for all Ohioans. DAC is further supported by the National Endowment for the Arts, contributions from individuals, corporations and foundations, fundraising events, classes, gallery sales and in-kind contributions. DAC engages the community, cultivates creativity and fosters life-long learning through the arts.