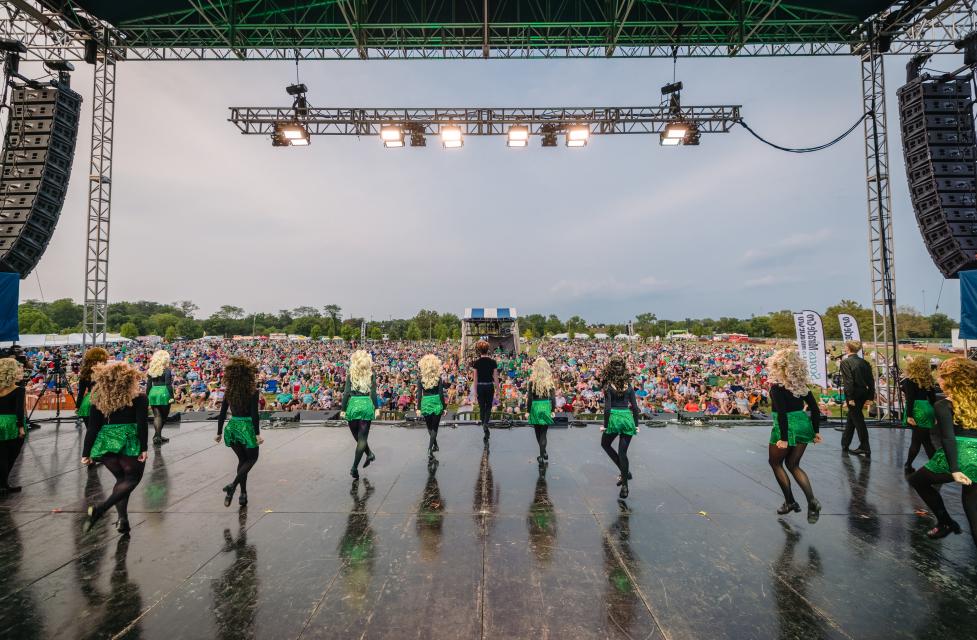 The largest, three-day Irish festival in the world celebrates its 36th year in 2023. The Dublin Irish Festival started as a small gathering of musicians on a tennis court in Coffman Park back in 1988 and has grown to be one of the most iconic events in the state. You won't want to miss this year's festival happening on August 4-6 in Dublin, Ohio.
In celebration of #DublinIrishFest's 36th birthday, here are 36 things to do at the Dublin Irish Festival.
1. Run in the 5K – Kick off the festivities with the IGS Energy 5K and Kids Dash in Historic Dublin.
2. Plan out your route to and from the festival by taking a look at the parking and transportation information.
3. Before you go, download the festival app to build your schedule and receive real-time festival updates.
4. Get spooked on Irish Ghost Stories on Friday Night. 
5. Drink Responsibly & Go Green - Upon arrival, purchase a reusable souvenir mug ($3) to show you're part of the solution and limit the number of plastic beverage cups. Click here for a full beverage menu.
6. Pack your picnic blanket and camp out in front of one of the seven entertainment stages.
7. Shop 'till you drop – Find Gaelic goodies and shop around the festival's Marketplace and Emerald Isle. Products include everything from pottery to jewelry.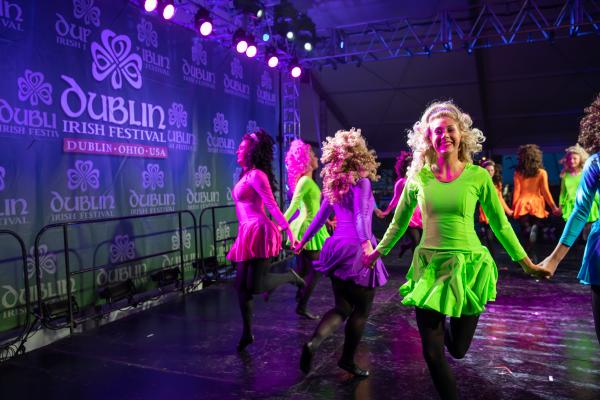 8. Watch Irish Dancers – You haven't seen an Irish Step Dance until you've watched the performers at the Dublin Irish Festival. See performances by Regan Rankin Holland Academy of Irish Dance, Richens/Timm Academy of Irish Dance and more. Click here for the full entertainment schedule.
9. Practice your Gaelic with a Crash Course in the Irish Language. 
10. Don't be sheepish – watch an authentic Sheep Herding demonstration.
11. Cheers with a Guinness –  considered a necessary food group at the Dublin Irish Fest. That is all.
12. Hang your wish on the Wishing Tree – An age-old Irish tradition, the Wishing Tree is an attendee favorite every year. Find it right by the Trinity Stage near the northwest food court!
13. Hear the skillfully Spoken Word – Listen while the entertainers like the Armagh Rhymers and Story Slam tell age-old tales in this popular medium throughout Irish history.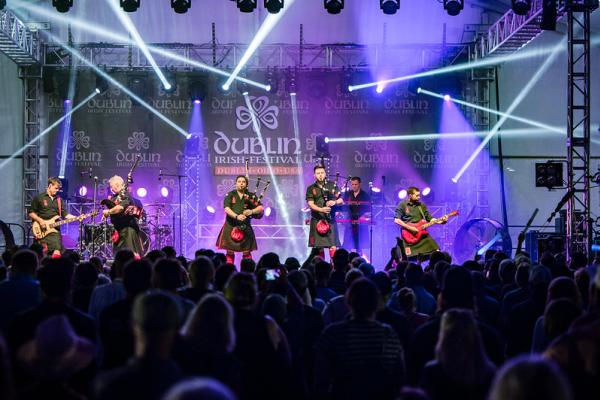 14. Tap your foot to the beat of all the Irish Music.
15. Hear what life was like in Ireland 1,000 years ago with Brian Boru's Ireland reenactment.
16. Get your Flute on with a flute workshop.
17. Fancy a Fiddle – Students from the local Dublin Scioto High School make up the Irish Fiddle Fusion. Catch them live at the Irish Festival.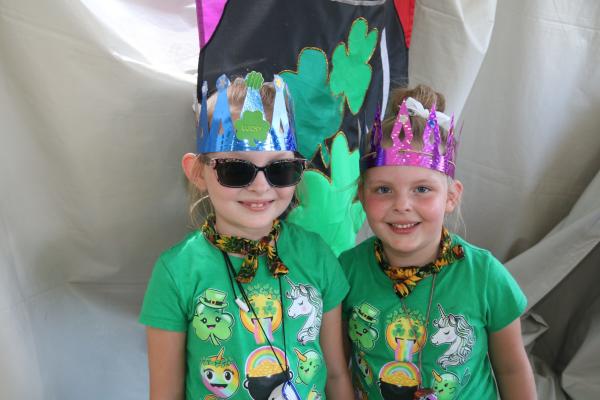 18. Take the kiddos to the Wendy's Wee Folk area for crafts, entertainment and more.
19. Celebrate years passed and find the Dublin Irish Festival harp statue. Fashioned in the shape of a harp to honor the national emblem of Ireland.
20. Stay and Play in the Pot O' Gold Playland featuring 20 activities. Open to children ages 2-12. Wristbands can be purchased for $20 online or $25 at the Festival.
21. Get a Taste of Jameson – Register for one of the whiskey tastings being offered at multiple times throughout the weekend. Space is limited. Learn more here.
22. Let the Celtic Games Begin – Watch as athletes compete in the Highland Games with events like the Hammer Throw, Open Stone and Sheaf Toss.
23. Trace your history at the Genealogy Tent sponsored by Riverside Bank of Dublin, offered to all who wish to find out more about their ancestry.
24. Brush up on your Irish Cooking – When in Dublin, cook like the Irish do! Learn to prepare popular Irish recipes through a cooking demonstration held throughout the festival in the Celtic Cooking Pavilion.
25. Load up on nom-worthy foods from one of the more than 50 participating vendors – Click here for the full list.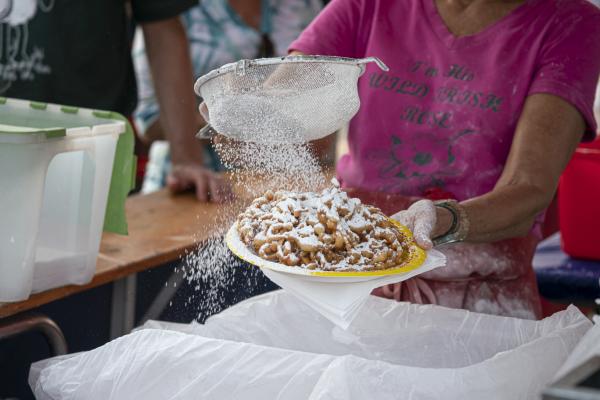 26.  Take a break at the Hero Hut. The rest area is available for active and retired military members, veterans of all military branches, first responders and up to 3 accompanying family members.
27. Dress like a local and fashion your kilt – available for purchase from multiple vendors in the Festival Marketplace.
28. #DoItForTheGram and snap a selfie in front of the Irish Festival sign.
29. Meet the best boys of the Irish Festival at the Celtic Canine Area.
30. Attend a variety of Sunday services – On Sunday, experience a multitude of services including a traditional Irish Catholic Mass, Druid Service, Evangelical Service, and others.
31. Try your hand at Irish Dance with instructions from Richens/Timms Academy of Irish Dance on Saturday and Sunday. 
32. Learn about the game of darts and try your hand at a competition in the dart tent. 
33. Get home safely by using code IRISHFEST23 from Aug. 4 to 6 for up to $10 off a Lyft ride.
34. Make it a nightcap on the Celtic Cocktail Trail – After a day of Irish celebration, end with a Celtic Cocktail at one of our participating restaurants.
35. Keep the party going – check out these Irish Approved Experiences to keep the party going off-site.
36. Mark your calendar for the 37th Dublin Irish Festival, August 2-4, 2024.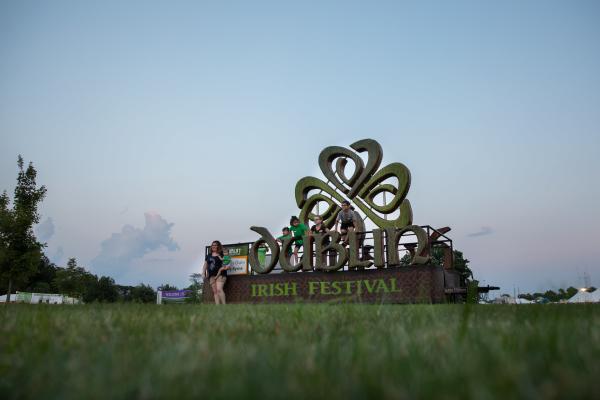 The 36th year of the Dublin Irish Festival is sure to be one of the best! Don't miss out on the fun. Buy your tickets today.
For more travel inspiration, click here.