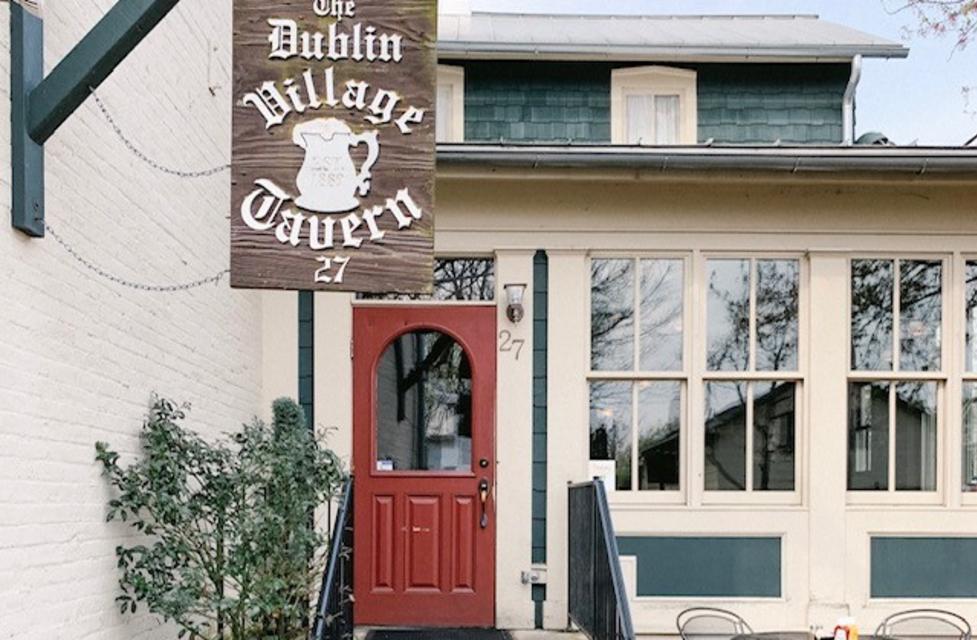 If you ask around, you'll quickly discover that the Dublin Village Tavern is THE place to dine in Downtown Dublin. Stellar eats, historic charm and a little Irish flare will have you asking yourself where DVT, as locals call it, has been all your life.
Here are 5 reasons locals love it:
Irish Entrees
Attitude isn't the only thing served Irish at the Dublin Village Tavern. Those seeking Gaelic goodness are in luck with Irish-inspired food sprinkled throughout the menu. Try the Irish Kettle Dinner, a fan-favorite dish with simmered corned beef, Irish bangers, cabbage, carrots, parsley buttered redskin potatoes and pot liquor. Feeling a little more adventurous? Try an order of the award-winning Irish egg rolls, filled with corned beef, sauerkraut and swiss served with a side of 1000 Island dressing.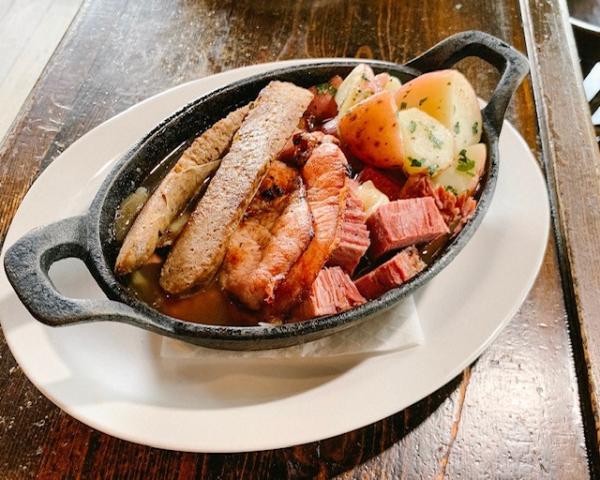 Playful Patio
Be outdoorsy (as in, have a cocktail on the patio) at Dublin Village Tavern. Overlooking Historic Dublin's High Street, you're positioned as a part of the action with a one-of-a-kind view of the peaceful hustle and bustle that frequents the area. Take your seat on the patio during happy hour, every weekday from 3 – 7 pm.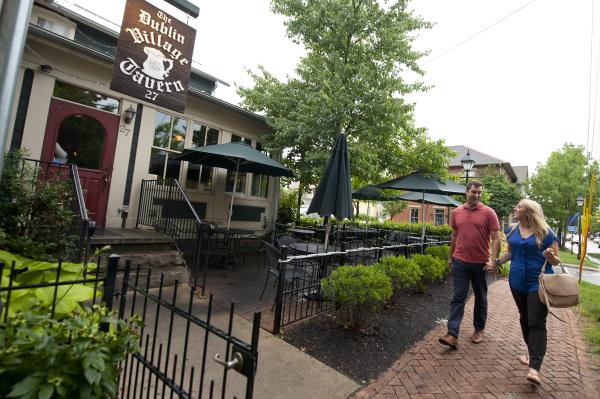 Historic Atmosphere
Dublin is home to multiple historic properties (many of which are on the National Registrar of Historic Places) and Dublin Village Tavern is no exception. The quaint building was constructed more than 200 years ago and recent renovations have since added more space for locals and visitors to sit and sip.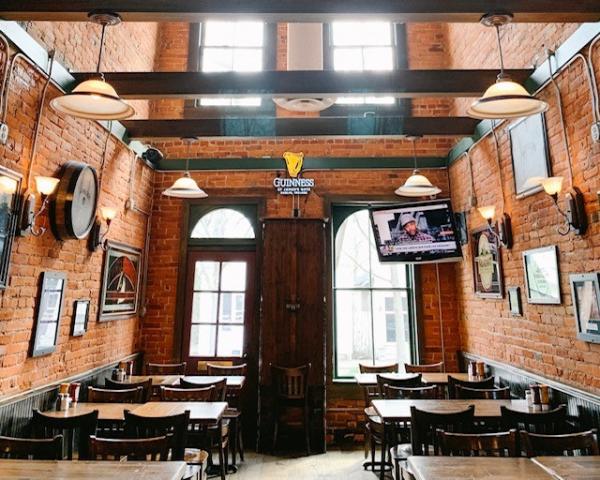 Irish Whiskey
Calling all whiskey lovers! You will be delighted to learn that 28 different varieties of Irish Whiskey (including a few from craft distilleries) and several Irish beers are on tap year-round at the Dublin Village Tavern. Also try the Skiberdeen: Pogues Irish Whiskey, Irish Tea Syrup, fresh lemon juice and ginger ale – a fan favorite on our Celtic Cocktail Trail!
The Dessert Menu
Stick around and satisfy your sweet tooth at Dublin Village Tavern. Treat your taste buds to creations like made in-house key lime pie, carrot cake or try something new with the Triple Irish: warm triple chocolate brownie with Guinness & Jameson caramel sauce & Bailey's whipped cream.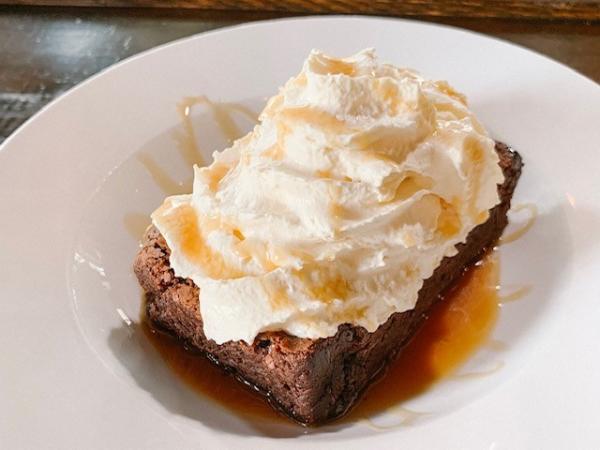 Dining in Dublin is made sweeter by Dublin Village Tavern that it's no wonder their motto is where locals gather and visitors are always welcome!  Next time you're in the neighborhood be sure to stop by DVT for your fill of good eats and Irish attitude.
To learn more about Dublin Village Tavern, click here or watch this interview with General Manager, Geri Ziemba.   
For more restaurants in Dublin, click here.