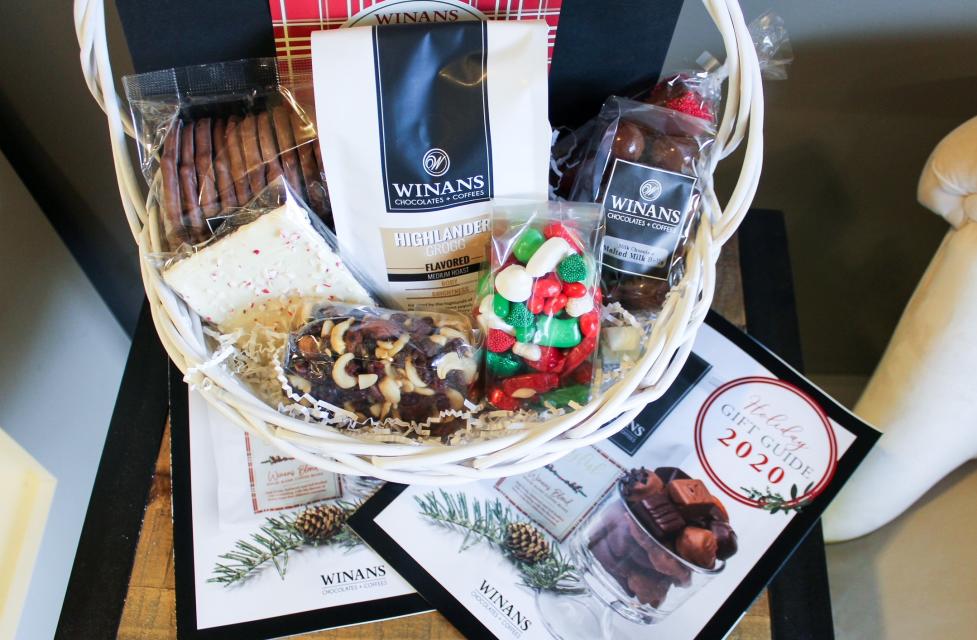 What's better than supporting an Ohio-based business during the holidays AND treating your loved ones to something sweet? Winans Coffee + Chocolates has been serving up sweet treats since the early 1900s and this year is no different.
Winans - Dublin is making holiday shopping easy with Christmas gift baskets and deals that everyone on your list will love. Order online or visit their store in Historic Dublin.
Here's your Holiday Gift Guide courtesy of Winans - Dublin.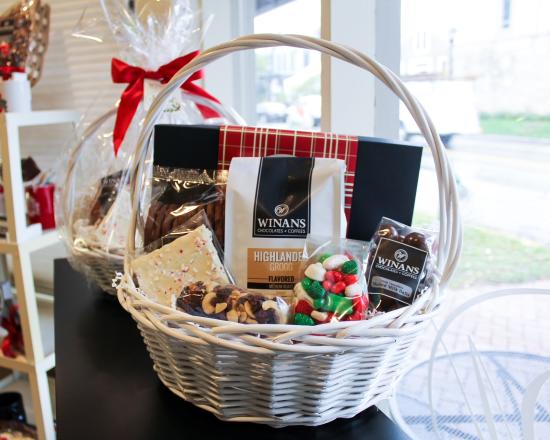 Gift Baskets
For your boss, in-laws or business partners - custom gift baskets are back! Winans staff hand-assembles each basket to fit your order, whether you choose to include chocolates, coffee, nuts, or all of the above. With size options ranging from small to deluxe, you're sure to find the perfect gift basket for your price point.
Shop Customizable Gift Baskets, here.
Gift Sets
Shop a range of gift sets like the Simply Sweet – full of chocolatey goodness for the sweet-toothed someone on your list or pick up the Celebrate Ohio set featuring chocolate buckeyes, script Ohio chocolates and more.
Shop Gift Sets, here.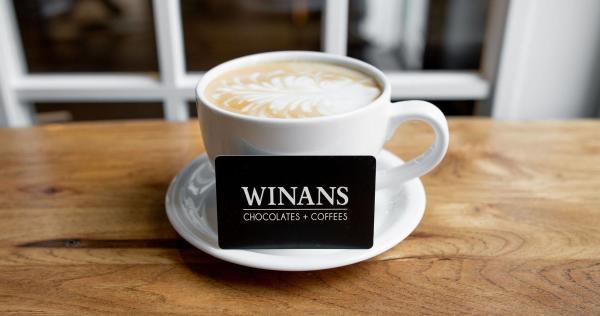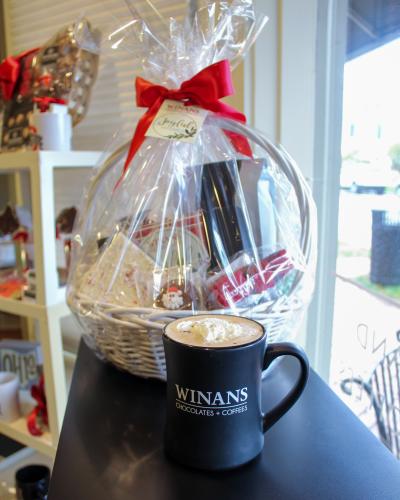 Merchandise + Gift Cards
For the worker bee who is always on-the-go, Winans offers Travel Coffee Mugs in white or black. Pair them with a Winans gift card (valuated from $15-$200) to round out the perfect stocking stuffer.
Shop Merchandise, here.
So whether you're trying to find the perfect gift for the coffee connoisseur in your life or looking for a local alternative for sweet stocking stuffers, Winans – Dublin has you covered this year.
Click here to shop their holiday gifts and share your memories with us using #SoDublin.
Winans – Dublin is located at 52 S. High Street in Downtown Dublin. Learn more here.
Find more Dublin holiday inspiration, here.