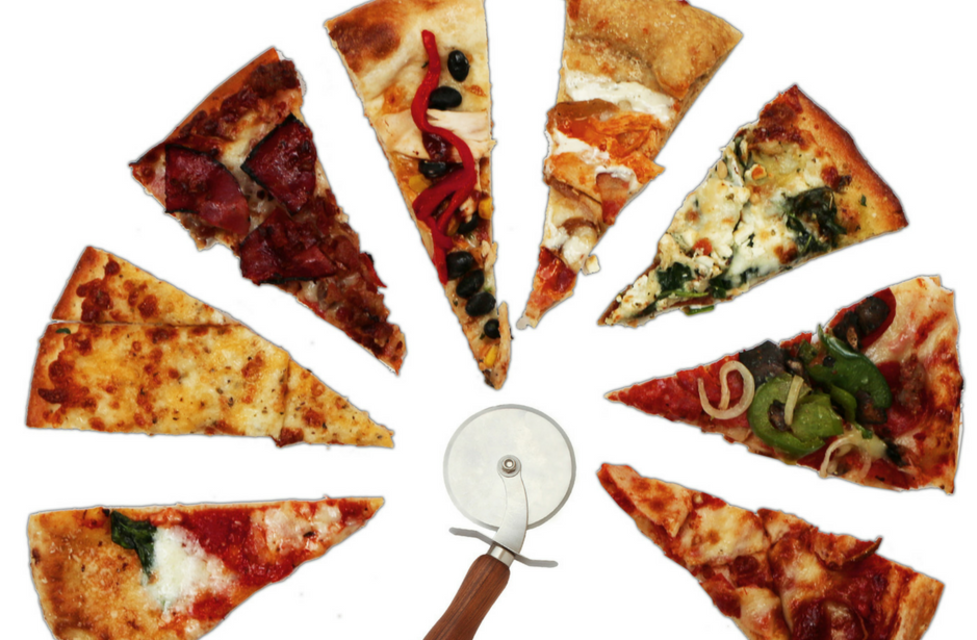 Dublin is home to a wide variety of unique, local offerings. Whether you are a cheese & pepperoni kind of pizza-eater or you like the works, there is something here for you. We're breaking down this 8-stop guide to pizza in Dublin, Ohio.
WARNING: The following photos may cause uncontrollable pizza cravings.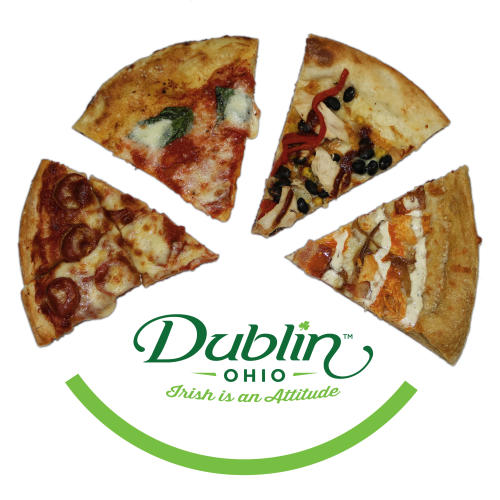 From left to right...
Enrico's Pepperoni
5788 Frantz Rd
614-766-6900
A classic pepperoni, cut party style, ready to share! Enrico's is traditional Italian and their pizza is handmade to perfection.
Harvest Margherita
45 N High St (Downtown Dublin)
614-726-9919                                                                                                                                            
The classic you love made on Harvest's thin crust. If you're a margherita pizza lover, this one certainly will not disappoint.
Dewey's Southwest BBQ Chicken
6540 Perimeter Dr
614-799-2444
An awesome variation on the classic BBQ chicken pizza, with the star being the black-bean corn salsa and roasted red peppers.
Mellow Mushroom Buffalo Chicken
6505 Dublin Center Dr
614-389-5445
Mellow Mushroom is a creative pizza eaters dream. Even the more classic pizzas like a buffalo chicken pizza is made new at Mellow Mushroom.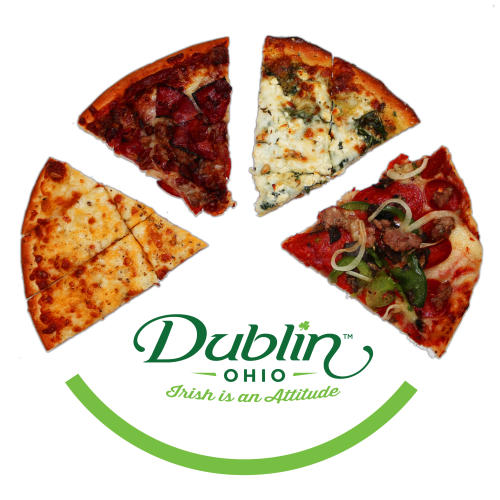 From left to right...
Luna Pizza Kitchen Full Moon
5380 Tuttle Crossing Blvd
614-799-0500
It looks exactly as it sounds, like a full moon! Using olive oil, fresh garlic, mozzarella, provolone, & smoked Gouda, this Luna pie is perfect for the more conservative pizza eater.
LaRosa's Meat Deluxe
7048 Hospital Dr
888-527-6727
When they say meat, they mean it. A meat lovers dream! This is the kind of pizza you may want to grab a knife and fork for.
Bridge Street Shamrock Pizza
16 E Bridge St (Downtown Dublin)
614-761-3169
This a nationally ranked, unique pizza featuring a pesto/olive oil brushed crust, spinach, artichokes, pine nuts and a sprinkle of feta cheese.
Tommy's All-the-Way
4279 W Dublin Granville Rd
614-764-3999
Take your pizza eating experience "all-the-way" with this pie, including all your favorites like Pepperoni, Mushroom, Sausage, Green Pepper and Onion.
Other great pizza in Dublin
Sbarro
6485 Perimeter Dr
614-764-3750
9303 Dublin Rd.
614-766-0444