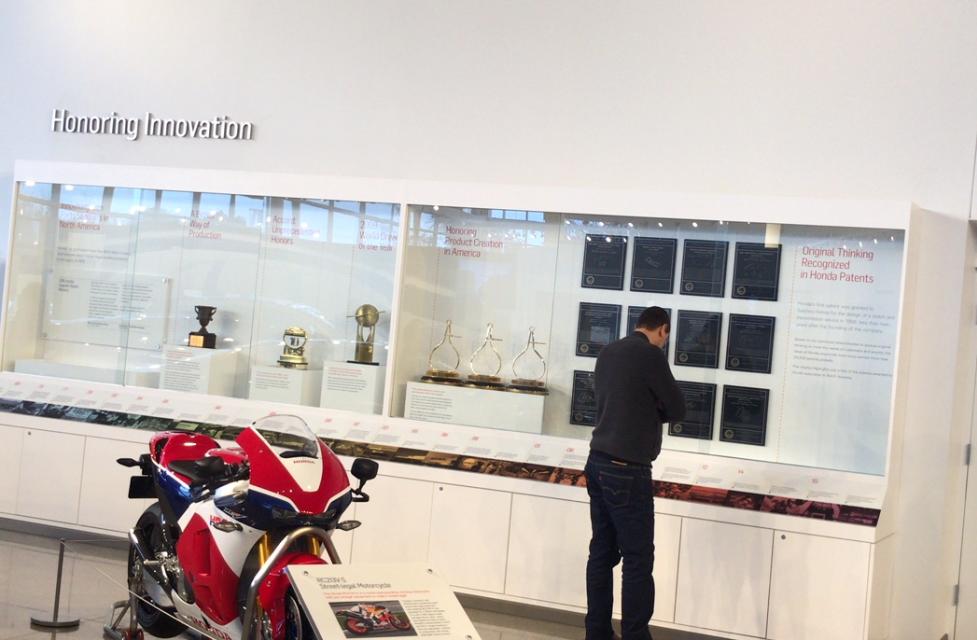 The Honda Heritage Center allows you or your group to make your way through a self-guided tour of Honda's History! With everything from a close up look at a series of innovative engines to the world's most advanced humanoid robot. Check out an inside look and what you need to know before you go. 
Here is what you need to know:
- Hours are as follows:
Sunday - Monday: Closed
Tuesday, Thursday, Friday: 10am - 4pm
Wednesday: 12pm - 5pm
Select Saturdays: 9am - 1pm (Click here to see upcoming Saturdays) 
- Visits are free of charge!
- The tour is self guided - feel free to start and end wherever you would like.
- The museum offers interactive activities like the chance to challenge someone else to Honda's racing game or see how their manufacturing robots helps associates to weld, paint and more.
- While the museum features the latest and greatest in Honda's technology, it also pays homage to it's history. On display are vehicles like their 1970 N600 and the 1975 Civic.
- The museum is perfect for school groups, clubs and community groups for grades three and above.
- There is plenty of free parking!
- Allow 60 to 90 minutes for your visit.
- Adults need to bring their photo ID to be checked in.