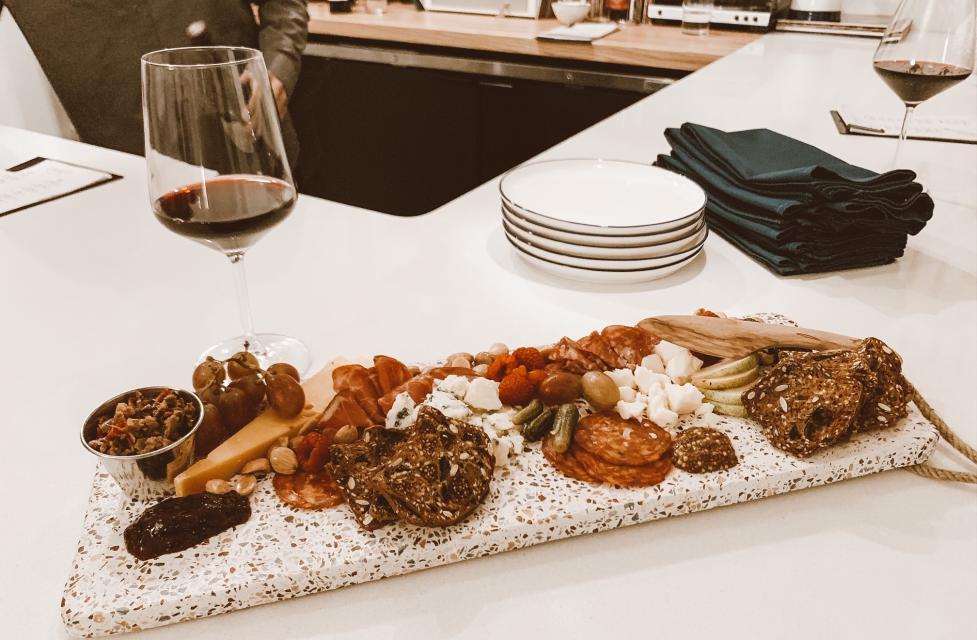 The newest addition to Historic Dublin's High St. wants to have you over for a glass of wine. The staff at Coast Wine House welcomes both the connoisseur and the wine-curious into their "home."
Owner, Dustin Snow, grew up in Dublin so there was "no place like home" to realize his life-long dream. Coast opened its doors this season and has been the talk of the town ever since.
Read on for five reasons we love Coast Wine House: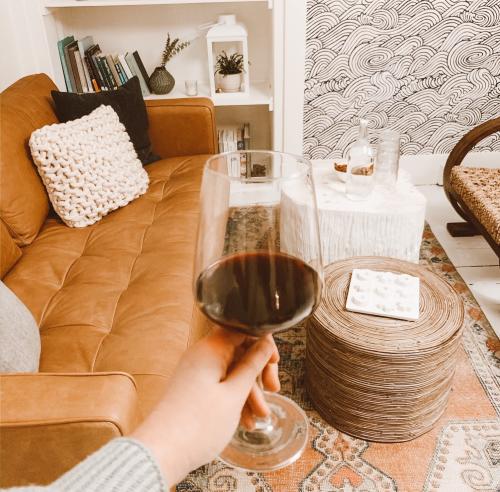 Vino Variety
Choose from a variety of flavors from crisp to bold on their wine-by-the-glass menu. Can't decide? Ask the host to help you choose. Our favorites on the menu right now are the "Zum Martin Sepp" a crisp Gruner Veltliner white from Austria and the "Ti Amo" a red blend from Italy. Into bubbly? Try a "Frizzante Rose.
Not a wine enthusiast? Not to worry – Coast also serves up your favorite local brews, coffee and tea.
Retail Selection
Raise your hand if you've ever been at a loss for what to bring to a party.
Coast has your back. Drop in the retail space for a slice of vino heaven. Hand-selected by the owners, the retail bottles are both diverse and delish! The staff can make suggestions for the perfect bottle to take to your next dinner party or to gift to the wine-enthusiast in your life.
See a bottle you can't wait to try? Have the host pop it open on the spot to sit, sip and enjoy.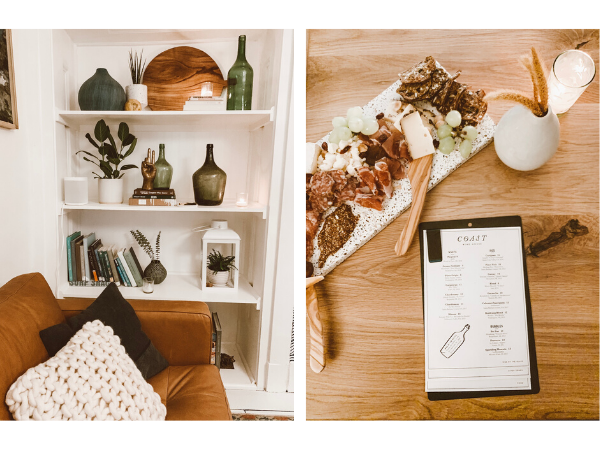 Insta-Worthy
Inspired by wine country cafes and bodegas, whimsical wallpaper and light, airy decor can be seen throughout the 1800's house that Coast calls home. Great for your #EatingForTheInsta and #WineOClock moments, "Smile. It's Wine." dons the wall behind the bar.
P.S. - Share your favorite Coast memories with us using #SoDublin.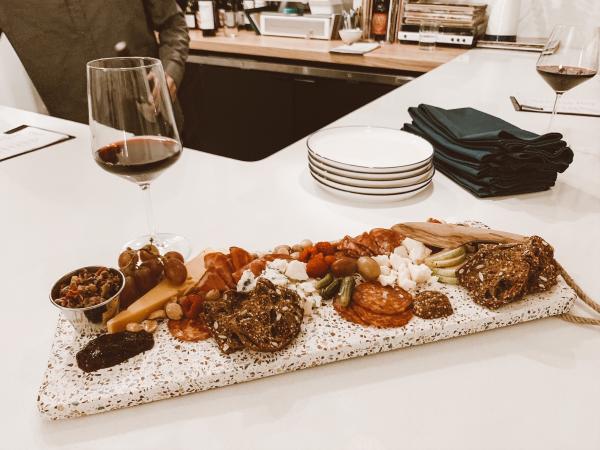 Paired Provisions
Coast: where your charcuterie dreams come true. There's truly nothing better than your favorite glass of red perfectly paired with a savory snack. The hosts make each board with love for the perfect bites while you sip.
Customize your board by picking from a variety of cheeses (think brie and blue) and cured meats (like prosciutto and sopressa). All boards come with Raincoast crips, fruit, olive tapenade, almonds, jam & mustard. Bon Appetit!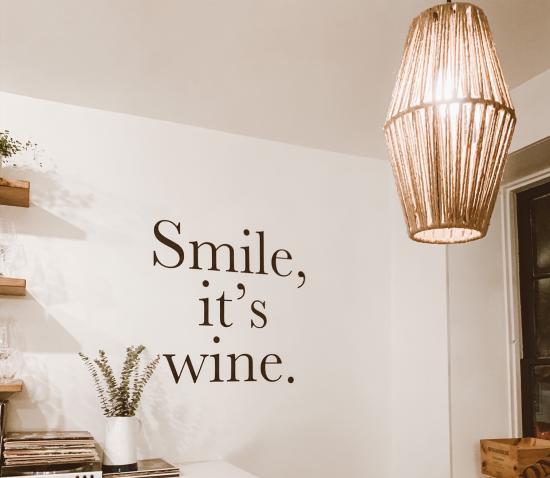 It's Not That Serious
Sometimes going into a wine bar can feel intimidating but you'll feel right at home at Coast Wine House. The mood is "decidedly relaxed," to put comfort at the forefront as you explore your curiosity for wine. Who knows? You might even learn something along the way.
Whether you fancy red or white, Coast Wine House elevates dining in Dublin for the wine-curious and hygge seekers. Head to their home-base at 75 S High St, Dublin, OH 43017. Just a short walk from ample parking and local shops in Historic Dublin.
For bar hours visit their website and catch the latest from Coast on Instagram.
Click here for more travel inspiration.