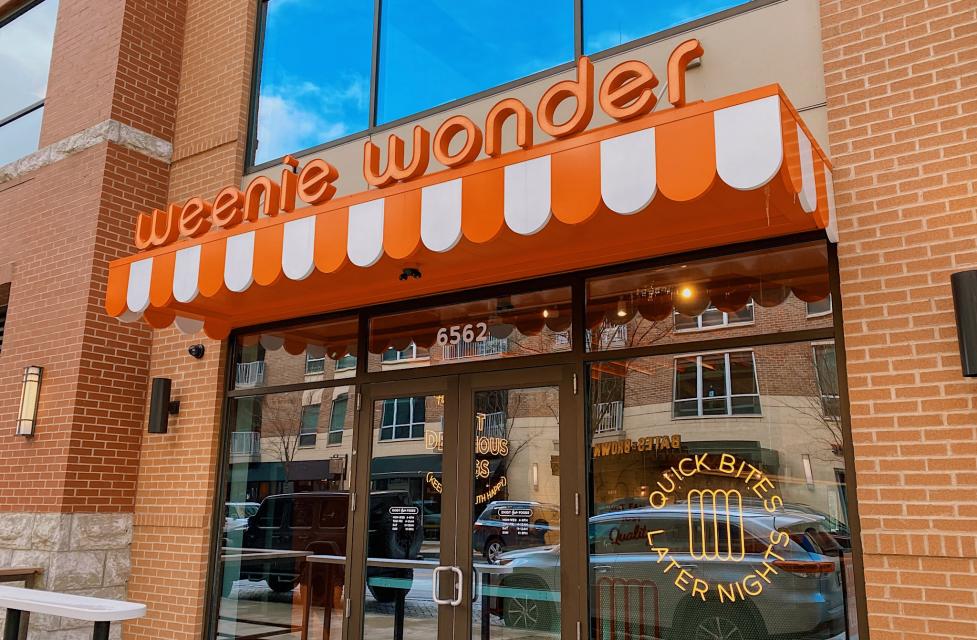 Meet the new kid in town! Bridge Park's newest diner, Weenie Wonder, is officially open for business. From Rise Brands, the group behind Pins Mechanical Company and 16-Bit Arcade + Bar, Weenie Wonder offers nostalgic retro vibes with a modern twist. Inspired by founder Troy Allen's childhood growing up here in Ohio, Weenie Wonder's menu will leave you saying, "hot diggity dog!" 
Here's what you can expect when you visit:  
Delicious Dogs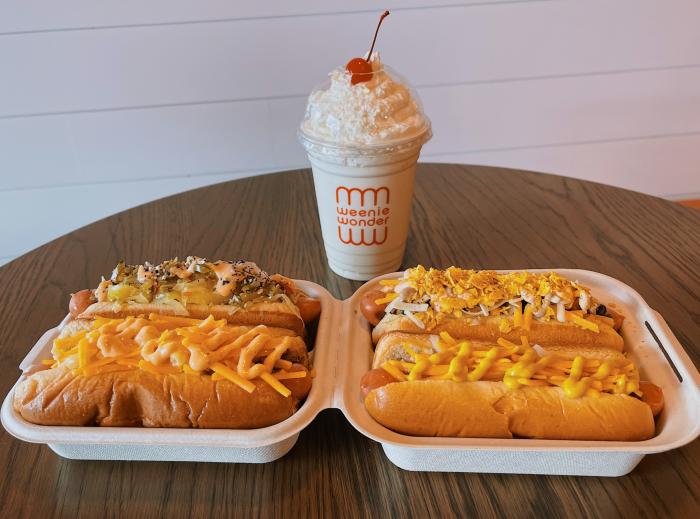 Forget what you know about the traditional backyard hot dog because Weenie Wonder is turning it on its hind legs. Featuring a slew of gourmet dogs, Weenie Wonder offers over 30 toppings, allowing guests to fully customize the hot dog of their dreams. Go for a classic Wonder Coney complete with coney sauce, cheddar cheese, onion and yellow mustard. While the Dumpster Dog is something that's completely unique to Weenie Wonder - piled high with Jojos, coney sauce, cheddar cheese, Mac & Cheese and Wonder Sauce. Weenie Wonder's $6 hot dog menu offers something for everyone.  
Handspun Shakes & Tasty Sides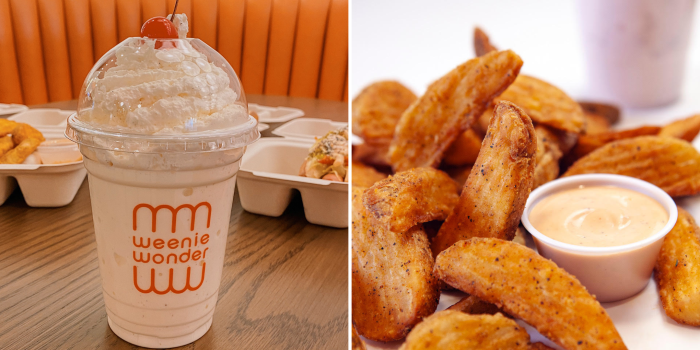 Hot dogs aren't the only thing that Weenie Wonder is dishing out. Complete your meal with an order of one of four delicious side dishes. JoJos, Weenie Wonders take on the potato wedge served with a side of their special Wonder Sauce are a must-try. And you can't go wrong with the crispy tater tots, gooey Mac & Cheese or crunchy coleslaw. Finally, Weenie Wonder puts the cherry on top of the old-fashioned diner experience with classic milkshakes, made from real chocolate, vanilla or strawberry ice cream, house-made syrups and handspun to order.  
Fun for the Whole Family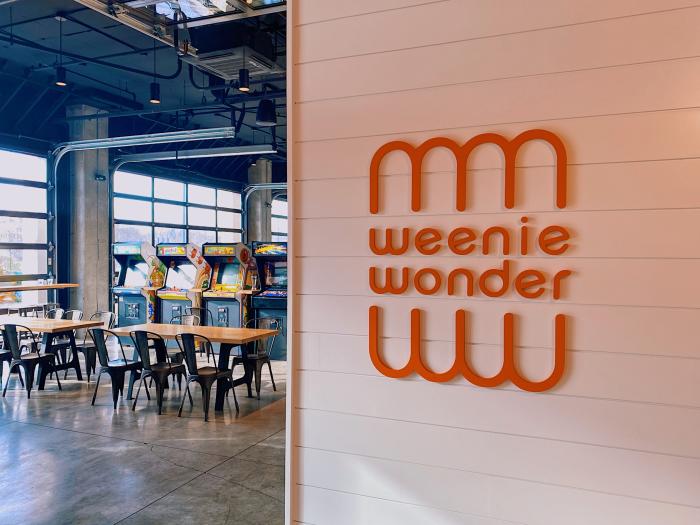 Have a doggone good time going from playing duck bowling at Pins Mechanical Co. to retro video games at 16-Bit Bar + Arcade all while stopping for a hot dog and shake in between. Conveniently located between Bridge Park's Pins Mechanical Company and 16-Bit Bar + Arcade, it's easy to enjoy a hot dog or two while playing games at Pins or 16-Bit. You can quickly order from Weenie Wonder's kiosks in either location and grab your food from the pick-up window when it's ready, the fun never stops!  
Relish in the chance to try one of Weenie Wonder's delicious dogs, you won't regret it.  
Visit Weenie Wonder at 6562 Riverside Drive, Dublin, OH. 
Monday – Friday: 4 pm – Midnight  
Saturday – Sunday: 11 am – Midnight  
Don't forget to share your Weenie Wonderful memories with us using #SoDublin.