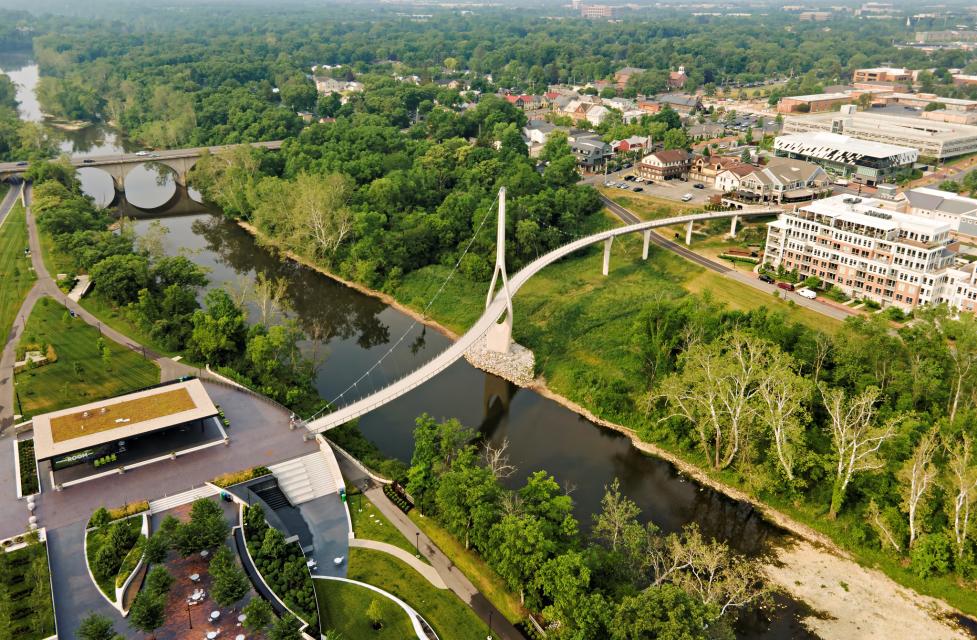 Inclusivity is a large part of the City of Dublin's vision of being the most connected, sustainable and resilient global city of choice. That means ensuring accessibility for all residents, visitors and workers so everyone can enjoy Dublin's programs, amenities and natural spaces in an equitable way.
Dublin is home to numerous resources and services that seek to bolster the experience of people with disabilities — and Disability Pride Month is the perfect time to learn more about what the City has to offer!
The cornerstone of a community is when groups work together to support all members. The City of Dublin's comprehensive online Adaptive Resources Guide highlights the many local organizations and businesses that focus on serving people with disabilities in the areas of employment, sports, adult day support, arts and music. The online directory lists groups that work closely with the City to provide specialized services. Find the guide here.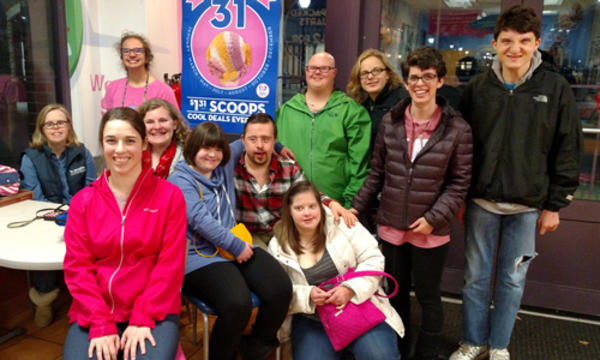 Your local recreation center has your needs in mind! The Dublin Community Recreation Center (DCRC) staff are dedicated to providing adaptive programming to ensure people with disabilities can be involved in the fun with creative and informative classes and social events. You can also reach out to the City's adaptive coordinator to ask for specific accommodations for all DCRC offerings — for preschoolers, youth or adults!
Join a monthly adaptive program like Fantastic Fridays, where adults with disabilities get together for a social night of crafts, games and food. In the Kitchen is another adult cooking class, while Teen Night is for kids ages 12 to 17 with different options each time you go (it could be a luau or a gamer night). These DCRC programs include a fee but are open to non-DCRC members as well as non-residents. Be on the lookout for the newly added inclusive Valemee Fitness program that uses a visual schedule to help people learn exercise planning and independence while offering personal training options.
Adaptive programming isn't just about accessible features but rather cultivating space for people to be accommodated while being able to engage with their peers without disabilities. Quarterly, the DCRC hosts sensory-inclusive movie nights in the Abbey Theater. They feature dimmed lights, a lower volume of sound, and spaces for people to take a break from the movie. They're open to anyone! Check back this fall for the next movie.
July is also Parks and Recreation Month, so celebrate at two of Dublin's dedicated adaptive parks: Darree Fields and Emerald Fields which feature wheelchair-accessible play equipment. Darree Fields is also home to the Miracle League Field for kids with different abilities to have devoted baseball diamonds.At Emerald Fields, kids can try sensory-friendly panels that include puzzles and other skill-development activities.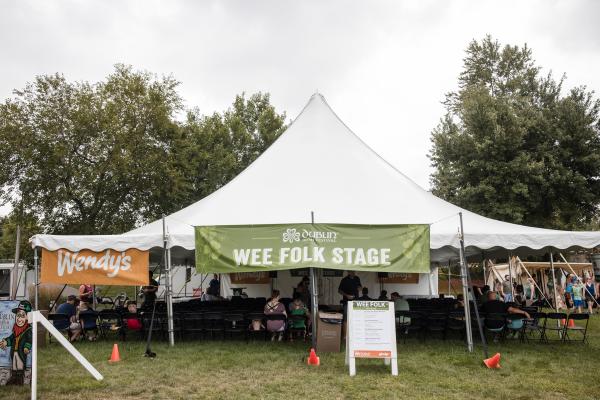 Back this year, the Dublin Irish Festival (Aug. 4-6) will feature a sensory-friendly "Take-A-Break" tent located near the Week Folk area. Autism Society of Central Ohio (ASCO) and Dublin Parks and Recreation provide the space for anyone to use during the festivities. Learn more about the Festival's overall accessibility services.
While students are undoubtedly not ready for summer's end, our partners at Dublin City Schools manage a robust parent mentor program for in-school support relating to special education year-round. Reach out to a parent mentor to learn about navigating your student's Individualized Educational Plan and other resources for kids with developmental disabilities.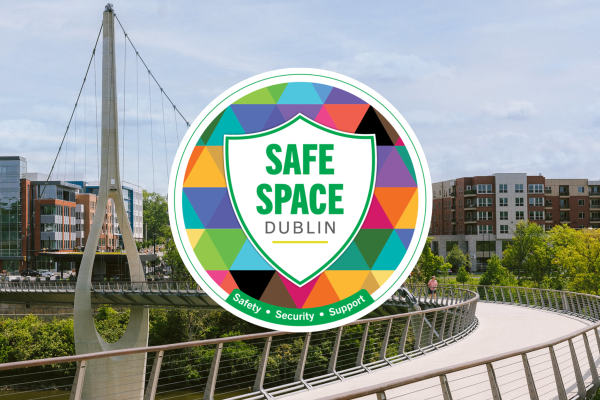 In 2022, the Dublin Police Department created a program geared at ensuring all people's safety, security and support in all areas of the community. With the Safe Space Dublin program, community members can take an active role in supporting their neighbors, and people in need have more resources at their fingertips.
Police partnered with Dublin businesses to provide safe havens throughout the city where people in crisis or someone who has experienced a threat or hate crime can go to receive the resources they need. All City of Dublin buildings and participating businesses, including mental health service provider Syntero, are designated as a Safe Space. Here's what to expect if you find yourself in need of help at a Safe Space location:
- You're now in a safe area. Someone at this location will help explain the next steps you can take toward safety.
- Someone can help you call 911 to report any incidents that may have happened to you.
- To use a Safe Space, you don't have to speak to the police, but you're encouraged to report threats or anything criminal to Dublin Police.
 - Someone will help connect you with the most appropriate resources for your situation.
Learn more at SafeSpaceDublin.org.
ASL, Language Translation Pilot
Another program that celebrates accessibility is the City's live translation service pilot program currently offered at the Dublin Community Recreation Center. Patrons can ask questions via a remote translator who recreation center staff can communicate with via video and audio on an iPad. This benefits speakers of languages other than English, including American Sign Language.
The City hopes to expand this program to all front desk areas of municipal buildings later this year. Feedback welcome! Contact Director of Outreach & Engagement Christine Nardecchia at cnardecchia@dublin.oh.us or 614.410.4406.
Accessibility All Year Long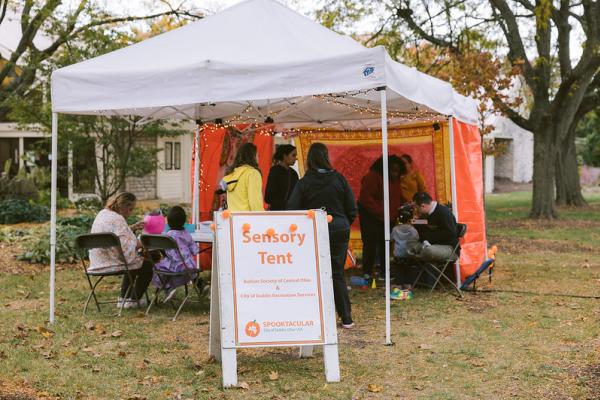 The City of Dublin wants seasonal fun to be had by all! At many of the special events held throughout the year, you'll be able to find sensory-friendly options to ensure everyone can enjoy the festivities. For a full list of events happening in Dublin click here. 
Contact Us
Want that personal touch when asking about accommodations? Reach out to the City's adaptive coordinator for some one-on-one support about what City programs are right for you or a loved one. Talk about what you might need to participate in a program or share your ideas about accessibility throughout Dublin:
Meaghan Campbell
Adaptive Recreation Coordinator
614.410.4574