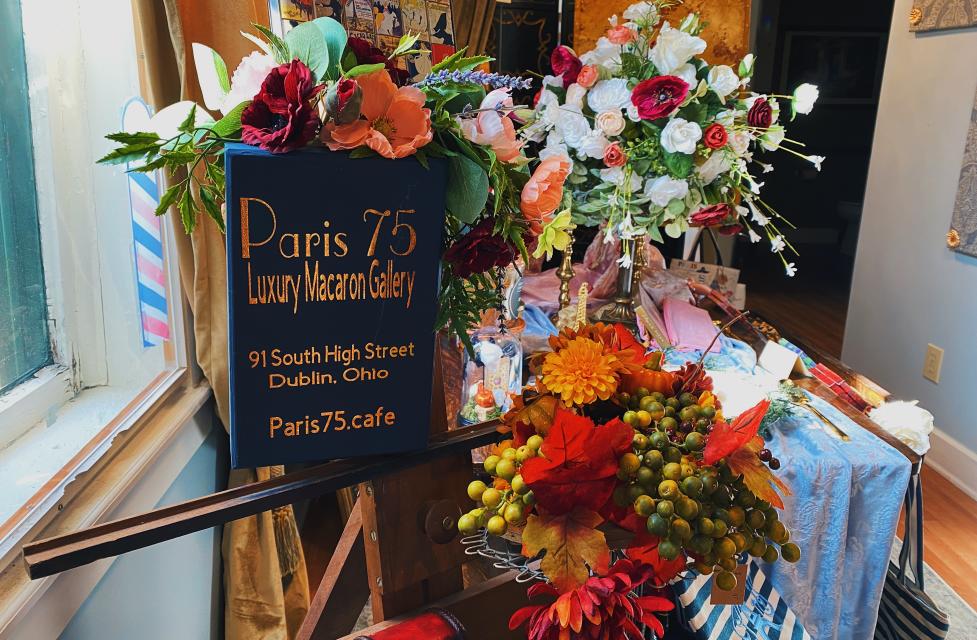 While Paris, France may be a 10-hour flight away, you can find a slice of the city of love right here in Downtown Dublin. Paris 75 is the perfect stop for artisanal, hand-crafted items that are gorgeous in look and luscious in flavor. Located at 91 S High St., here are six items you won't be able to find anywhere else.  
Nina's Paris Tea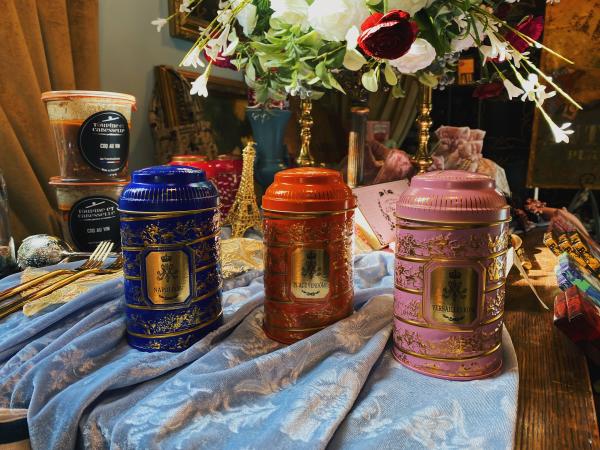 If you're looking to take your tea parties to the next level, then grab a canister of Nina's Paris Tea. While Paris 75 offers a variety of delicious flavors, it's the Marie Antionette tea you'll want to get your hands on. Flavored with the apples exclusively grown at the Versailles palace garden, "Potager du Roi," is made from the plants Marie Antionette grew herself. One cup of this and you'll feel as if you're dining with royalty.  
Martin-Pouret Vinegar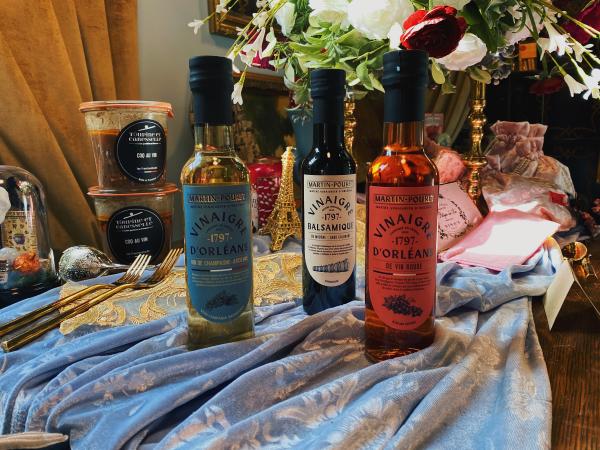 Straight from Orleans, France, known as "the City of Vinegar", Martin-Pouret is the last vinegar house to brew vinegar using the original method that was claimed nearly 200 years ago. After a 3-week slow fermentation, this flavorful vinegar is aged in oak barrels for over a year. This traditional process infuses the vinegar with rich aromas while preserving the wine's original perfumes and minerals.  
Calissons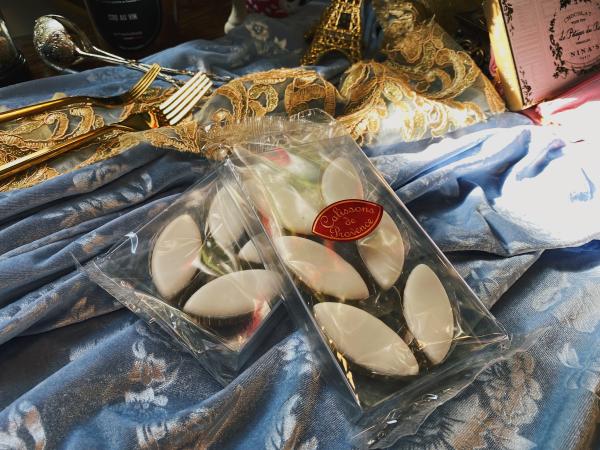 The next time you're invited to a dinner party, consider bringing a tin of adorable Calissons. These traditional candies, popular in the South of France, are made with a blend of candied fruits and ground almonds and topped with a layer of sweet royal icing.  
 If you're unsure if this is the treat for you, ask for a sample! The team at Paris 75 is happy to help you find the perfect Parisian treat.  
Nougat Tendre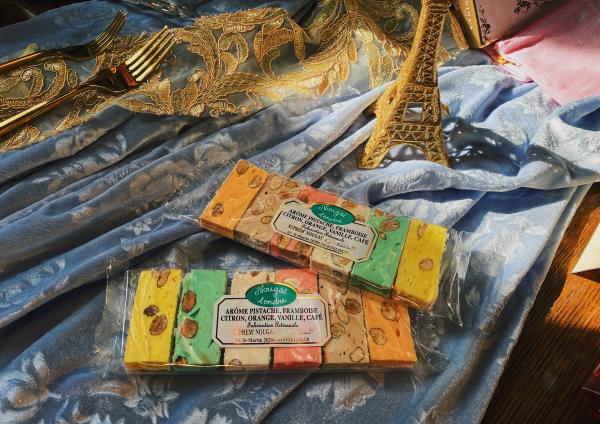 A favorite pairing with Calissons is the Nougat Tendre. This colorful confection dates back to the 17th century and comes in a variety of flavors. With a marshmallow-y texture and loaded with a variety of dried nuts and fruits, it's very popular during the holidays and makes a wonderful gift. 
Maison Perrotte Jams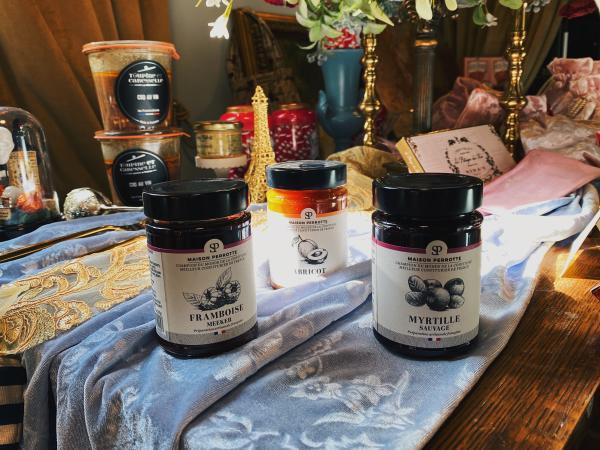 There's nothing more French than indulging in a fresh baguette with a layer of sweet jam on top. Lucky for you, there's no need to go halfway across the world to enjoy this traditional breakfast. Paris 75 carries a huge assortment of Maison Perrotte Jams in every flavor imaginable. Created by Stephan Perrotte, the Jam World Champion in 2015 and Best Jam Maker, you can't go wrong with whatever flavor you choose.  
Macarons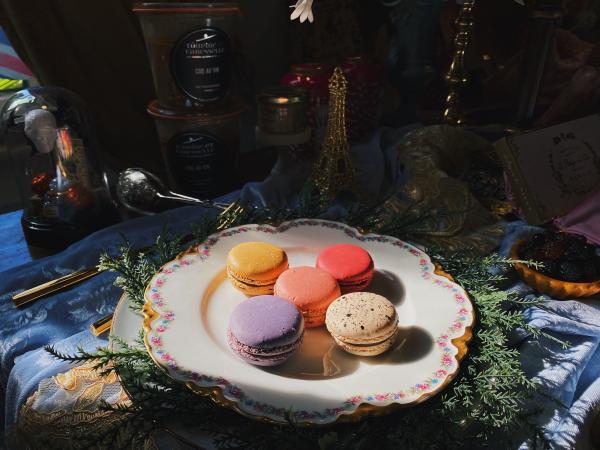 It wouldn't be a trip to Paris 75 without a box of their handmade macarons. Made by a Meilleur Ouvrier de France, meaning "one of the best craftsmen in France," each macaron is beautifully crafted in an array of beautiful colors and delicious flavors. From lavender to lychee and chocolate to birthday cake, you're sure to find a flavor that you like.  
While curating your box of macarons, look around and see if you can spot the hidden Fairy Door for your Fairy Door Trail Passport.  
Paris 75 is a must-visit when in Historic Dublin. This quaint shop is filled to the brim with treats, decorations and everything else your Parisian heart could desire. Share all your shopping finds with #SoDublin.  
Visit Paris 75 at 91 S High St. 
Hours:  
Sun-Mon: 12:30 pm – 4 pm  
Tues-Wed: 10:30 am – 3 pm  
Thurs-Fri: 10:30 am – 4 pm  
Sat: 10:30 am – 5 pm  
For more shopping in Dublin, click here.