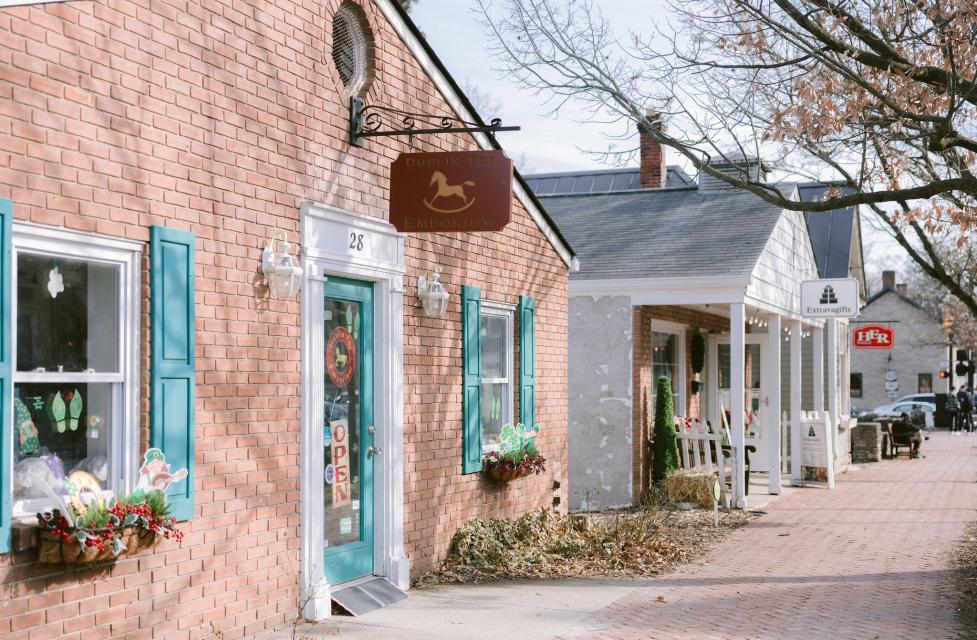 No matter your age, you can always find fun in a toy store. The Dublin Toy Emporium in Historic Dublin is one of the best toy stores in Columbus. . Located at 28 N. High Street, your little ones will have the time of their lives exploring the huge variety of puzzles, games, crafts and stuffed animals.  
Local Roots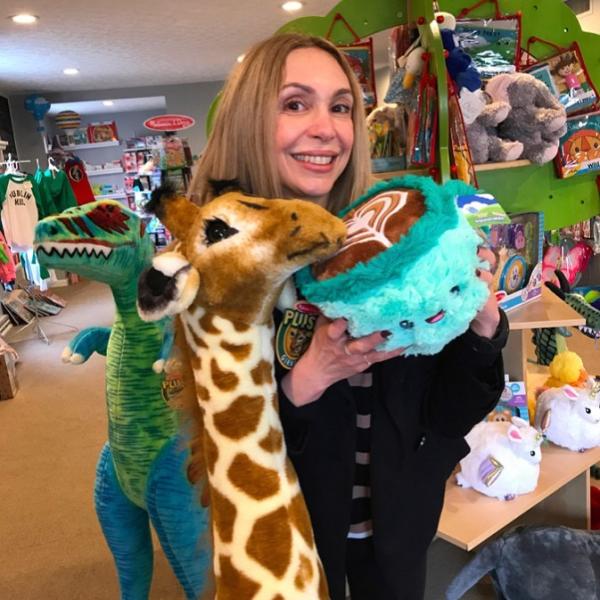 Opened in 2018, Dublin Toy Emporium has become a retail staple in Downtown Dublin. Owned and operated by Dublin mom and former educator, Enas Lanham strives to provide a space for children to grow and play with fun and enriching toys.  
Fun For All Ages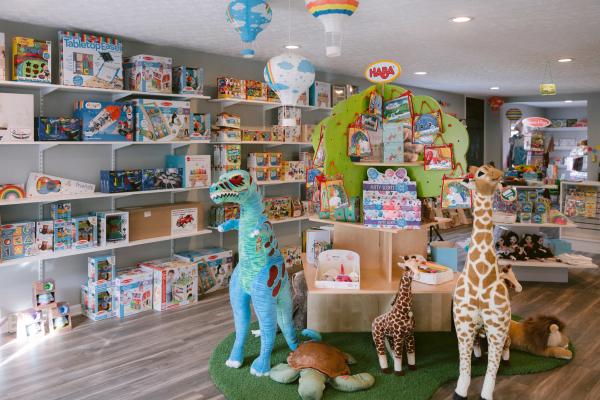 From wooden toys and puzzles to costumes and arts and crafts, the Dublin Toy Emporium has a toy for every kid on your list. Each section of the store is organized based on age range, so you'll always leave with an age-appropriate item that delights and develops skills and interests. If you have a science enthusiast in your family, they'll definitely want the GeoSafari MicroPro to investigate everything from cells to crystals. Maybe you're looking for something for a younger kiddo. The First Play Ring & Ding Forest Friends Push Toy is a great toy that helps encourage sensory development and movement skills. You can't go wrong with a classic Rubik's Cube for hours of entertainment and a splash of nostalgia.  
For more of the fun that Dublin Toy Emporiums carries, click here.  
Fairy Fun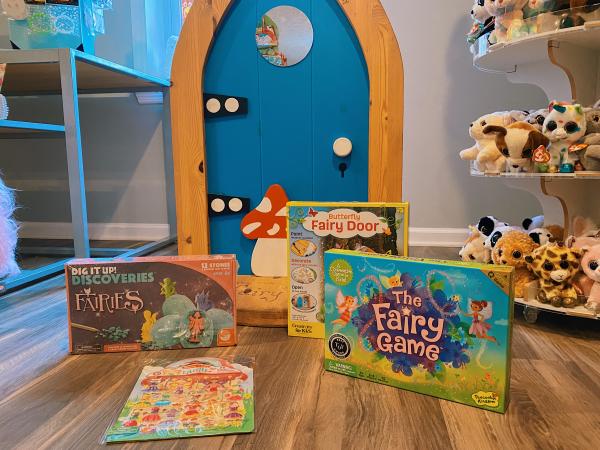 There's magic around every corner at the Dublin Toy Emporium. As a beloved stop on the Irish Fairy Door Trail, the Dublin Toy Emporium goes above and beyond to bring the magic to life. Before you find the resident fairy, stop and take a photo with the larger-than-life fairy door. If you want to bring the whimsy of the trail home with you, the Toy Emporium offers a variety of fairy-themed items, such as wings and even a Fairy Door Kit.  
Start the Irish Fairy Door Trail here.  
Classes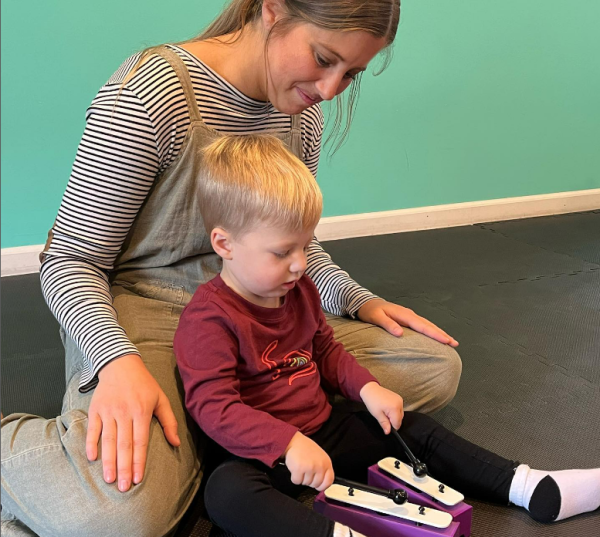 Besides providing toys that enhance child development, parents can bring their young children to the Dublin Toy Emporium for classes that aid in a child's growth through music and play. Kindermusik with Emily, one of Columbus's top-rated Kindermusik programs, is offered weekly and suits kids from 0-5 years old. 
Learn more about Kindermusik and schedule a class here.  
Whether you're attending a class, picking up a gift or shopping for yourself, the Dublin Toy Emporium is sure to have the toy to bring out your inner child.  
Parents beware! Children will ask to visit the Dublin Toy Emporium daily. 
Visit Dublin Toy Emporium at 28 N. High Street.  
Hours:  
Monday, 9AM–4PM 
Tuesday, 9AM–7PM 
Wednesday, 9AM–6PM 
Thursday, 9AM–7PM 
Friday, 9AM–6PM 
Saturday, 9AM–6PM 
Sunday, 11AM–4PM 
Share your shopping memories using #SoDublin. For more shopping in Dublin, click here.