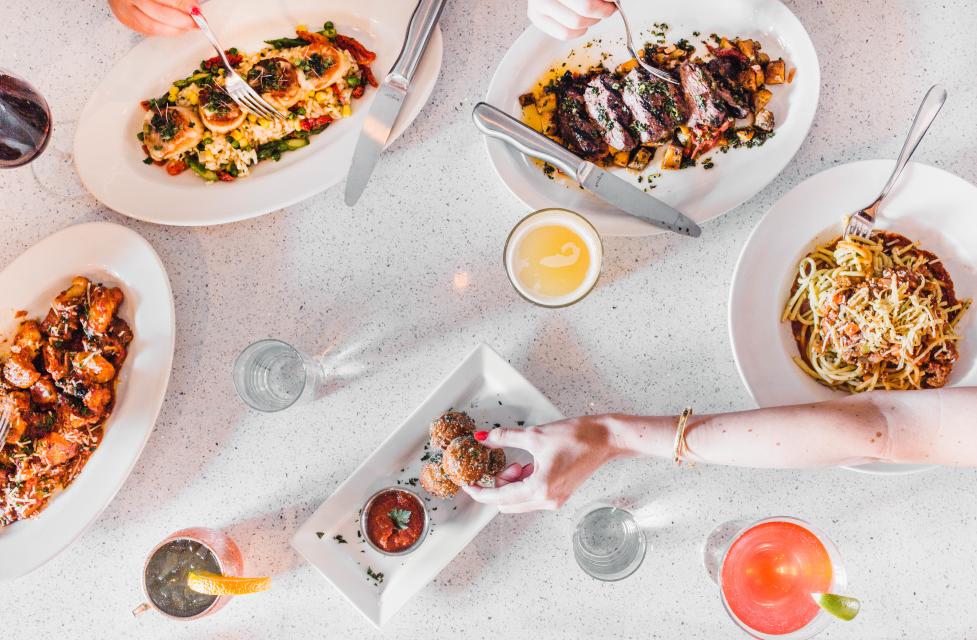 Dublin is home to an abundance of happy hours eager to please craft brew lovers, wine enthusiasts and appetizer connoisseurs alike. Read on for some of our favorites right here in Dublin, Ohio.
Looking for more ways to imbibe in Dublin? Check out our Celtic Cocktail Trail pass to sip and see the best in Dublin's dining scene with an Irish twist. Download the pass and grab exclusive dining deals here.
The Getaway Brewing Co. 
Half-off drinks, every Monday in December 
Escape reality at The Getaway Brewing Company. Start your week off right with half-off of their wide variety of travel-inspired beers, wine and cocktails every Monday in December. Unable to come in on Monday? Swing by on Tuesday for Tiki Tuesday. Enjoy all of your Tiki bar favorites, only available on Tuesdays. 
Learn more here.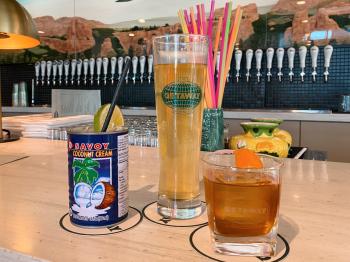 Market Bar 
Monday, 11 am - 5 pm; Tuesday - Friday, 3 pm - 7 pm 
No dinner at North Market Bridge Park is complete without drinks from Market Bar. Enjoy $1 off all cocktails, draft beer and wine pours. Wine Wednesday continues every Wednesday from open to close: $5 corkage on bottles and $1 off all wine pours.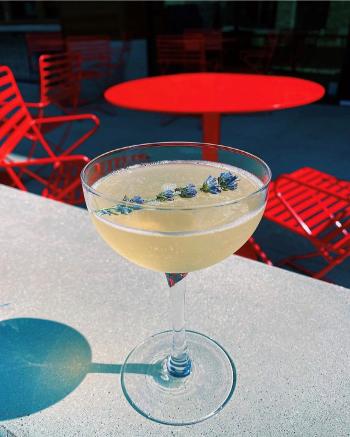 VASO 
Monday - Friday, 4 pm - 6 pm 
Take in the views of Downtown Dublin at VASO Rooftop Lounge. Sip on $5 glasses of wine and sparkling sangria or try the signature gin and tonic for $9. Find the full menu here. 


Tucci's
Monday - Friday, 3 pm - 6 pm
The patio is calling at Tucci's! Enjoy $2 off wine by the glass, $1 off draft beers, $8 specialty cocktails and discounted appetizers. Click here to see the happy hour menu.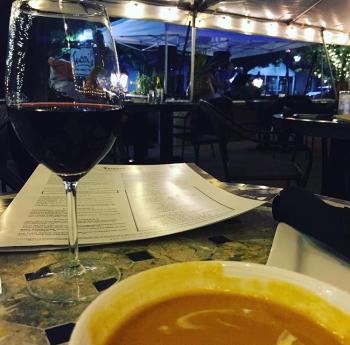 @olgaisaimo enjoyed a glass of wine on the beautiful Tucci's patio.
Mezzo
Sunday - Friday, 4 pm - 6 pm in dining rooms and patio, 4 pm - 7 pm bar only
Happy hour at Mezzo is a vino lover's dream with $10 bottles of house wine. Sip on $4 glasses of house wine, beers for as low as $4 and $6 select cocktails. Grab a bite with $6 small plates and half-off pizzas. See the full happy hour menu here.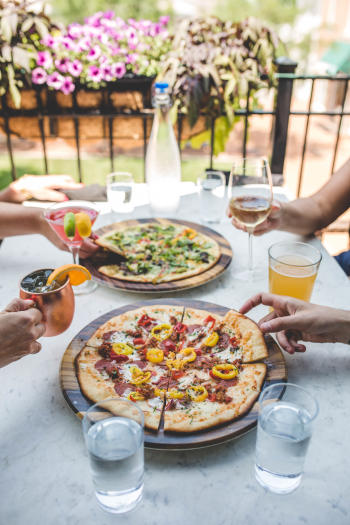 Dublin Village Tavern
Monday - Friday, 3 pm - 7 pm (drinks), 4 pm - 6 pm (appetizers)
Happy hour is calling at the Dublin Village Tavern. Enjoy $1 off draft and bottled beers, $3 house wines as well as $3 well drinks. From 4 pm to 6 pm, enjoy some of our favorites from the tavern appetizer menu, including the Irish egg rolls, for just $5. Click here for more.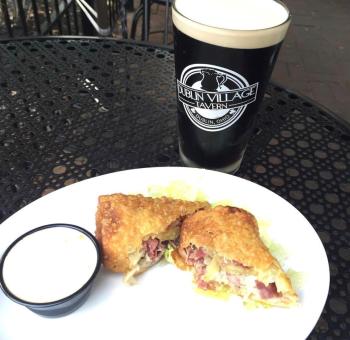 The Avenue
Monday – Friday, 4 pm – 6 pm​
The Avenue boasts some fan-favorite happy hour appetizers in Dublin like the Parmesan Green Beans and the Baked Cheese Fondue. Sip on $6 wines, $5 draft beers or sample their signature house cocktail of the day for just $6. Check out the full menu here.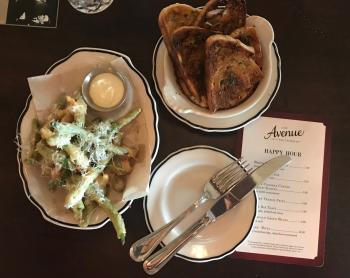 Matt the Miller's
Monday - Friday, 4 pm - 6 pm
Enjoy $1 off any beer or $4 house wines to pair with some of your favorite Matt the Miller's Tavern appetizers or flatbreads for just $6 during happy hour! See more happy hour details here. Learn more about Matt the Miller's here.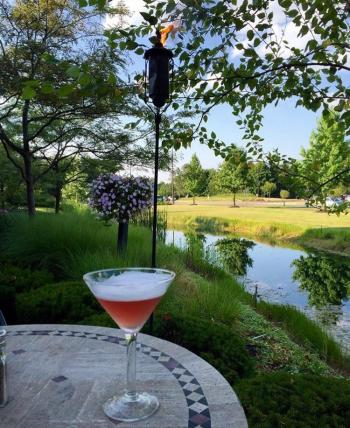 @khook19 enjoyed a Matt the Miller's martini.
J. Liu
Tuesday - Thursday, 4 pm - 7 pm, Bar area only 
Give one of J. Liu's $4-$6 happy hour appetizers a try - with a range of intriguing Asian options to classic American options; there is something for everyone. Pair this cuisine with $5 bartender martinis! Click here to learn more. 
Condado
Monday - Friday, 3 pm - 6 pm
Taco bout deals! Get started with $6 signature margaritas or share a $25 house margarita pitcher. Add on an order of Smoky's Nachos for $9, and you have yourself the ideal happy hour. Don't forget to validate your parking ticket! Learn more about Condado here. 
The Pint Room
Wednesday -Thursday, 4 pm - 6 pm, Friday - Saturday, 3 pm - 6 pm, Sunday, ALL DAY
Yes, you read that right. Happy Hour ALL DAY on Sundays. Stop into The Pint Room to enjoy more than 100 rotating taps with $2 off beers during happy hour and $1 off wine and cocktails. Their $5 Happy Hour food menu pairs perfectly. Learn more about the Pint Room here.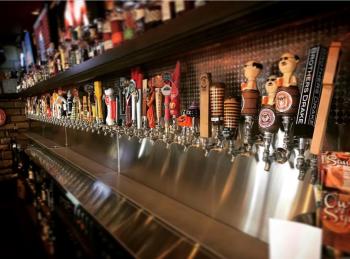 Cap City
Monday - Friday, 4 pm - 6 pm
Enjoy $6 handcrafted cocktails and $5-$7 happy hour appetizers, including a fan favorite, the blue cheese potato chips! See the full happy hour menu here. Learn more about Cap City here.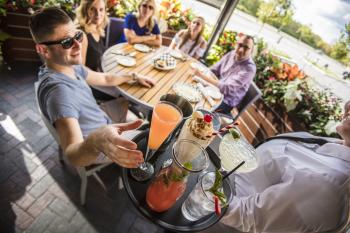 Local Cantina
Monday - Friday, 3 pm - 6 pm
For a little something different, enjoy $5 margaritas and $3 craft drafts at Local Cantina! Plus, every Tuesday, enjoy $2 tacos all day. See the full menu here. Read more about Local Cantina here.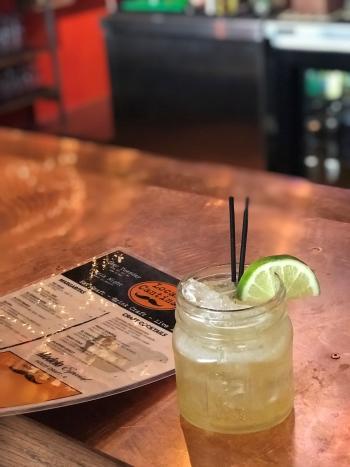 North High Brewing 
Monday - Friday, 2 pm - 6 pm
What's better than your favorite North High Brew? $2 off North High Brewing beers! If beer isn't your thing, year-round cocktails and wine are also included. Grab a quick munchie for $2. Click here to see their full menu.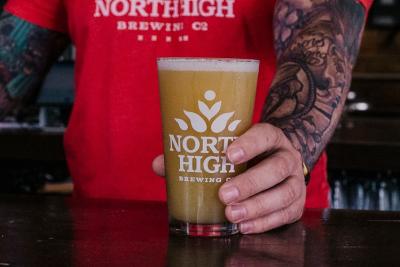 Cafe Istanbul
Monday - Thursday, 3 pm - 6 pm 
Known for their great Medetertainian food and patio overlooking the Scioto River, Cafe Istanbul's cocktail menu is a hidden gem. During happy enjoy one of their beautiful craft cocktails for just $8. See the full cocktail menu here.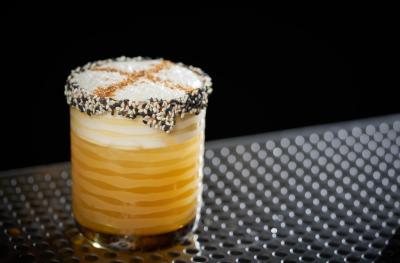 Fado Pub & Kitchen 
Monday - Friday, 2 pm - 6pm
The hours for this happy hour speak for themselves. Start with $7 bar snacks, $6 draught beers and $7 cocktails at 2 pm any day during the week! Visit Fado here.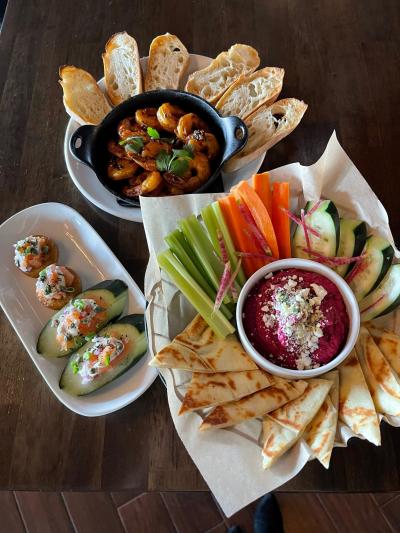 Z Cucina
Monday - Friday, 5 pm - 7 pm, bar area only 
$5 martinis and specialty cocktails make this Italian spot a perfect date night happy hour. Top it off with some discounted small plates and flatbread pizzas. Learn more about Z Cucina here. 
Beer Barrel 
Monday - Friday, 2 pm - 6 pm 
Beer Barrel takes happy hour seriously offering discounts on almost any kind of beer, wine or cocktails you could want. $5 martinis and specialty cocktails like the paradise punch will have you ready for their discounted snacks and shareables. See the full menu here. 
Urban Meyer's Pint House 
Monday - Friday, 4 pm - 6 pm
Enjoy half-priced happy hour all week long. Pair a half-priced pizza or appetizer with $5 drafts, house wine and house mules! Visit them here.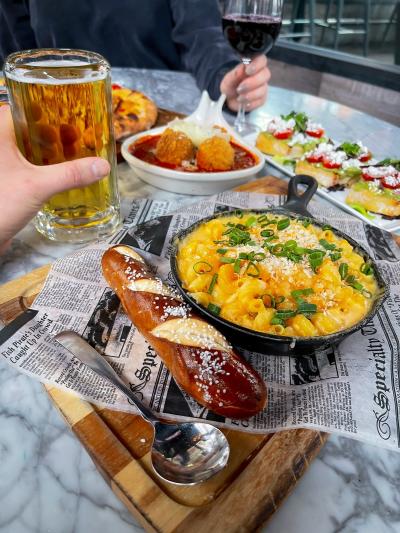 The Rail
Monday - Friday, 3 pm - 6 pm
The extensive happy hour appetizer and drink menu at The Rail has something for everyone, including $3 select pints, $4 Mariola wines, and $5 select cocktails and munchies. See the full happy hour menu here. Click here to read more about The Rail.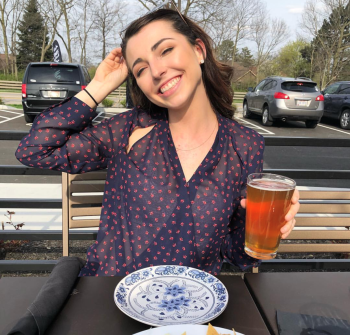 @sarahscott12 enjoyed a local brew on a beautiful Dublin day at The Rail. 
For more dining deals in Dublin, click here.