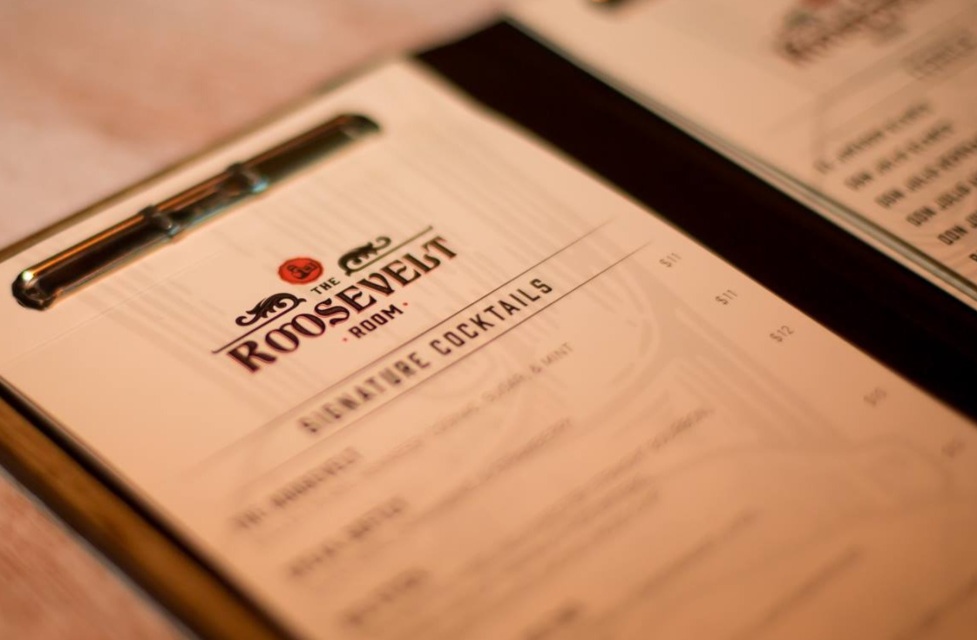 "Speak softly and carry a stiff drink." Those may not have been the exact words Theodore Roosevelt, the 26th President of the United States,  said but it is the motto of Bridge Park's newest bar, The Roosevelt Room. Located across the street from the AC Mariott at 6544 Longshore Loop, The Roosevelt Room is the perfect place to meet up with friends for happy hour before heading out or wind down the evening with a nightcap.   
Take a look inside this ambient cocktail bar.  
An Homage to Teddy Roosevelt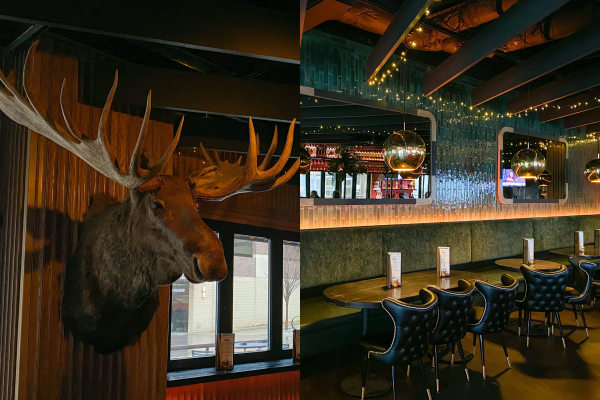 The spirit of Teddy Roosevelt is alive and well at The Roosevelt Room. Once inside, you'll be met with a moody lounge that provides the perfect mix of underground speakeasy and upscale cocktail club with subtle tributes to the storied life and narrative of Theodore Roosevelt. Snap a selfie with Monty the Moose, a reference to the founder of the Progressive Party, who once said he felt "fit as a bull moose" following an assassination attempt on the campaign trail. Or enjoy the bar covered in foliage, a nod to Roosevelt's love of the nation's landscapes and wildlife.  
A Presidential Menu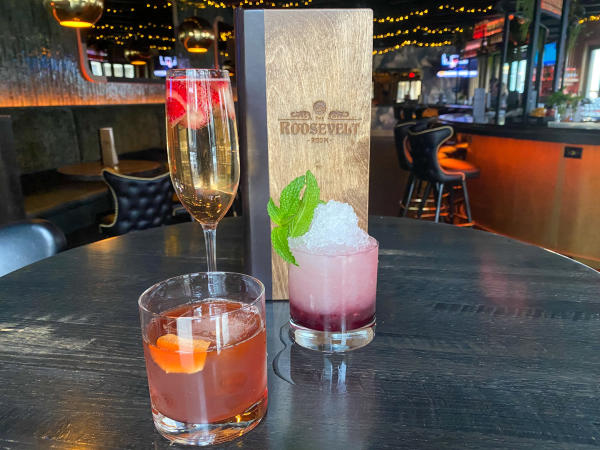 While you can find your traditional bar menu at The Roosevelt Room including eight rotating beers on tap, four draft wines, spirits and seltzers, it's the signature cocktails you'll want to try. Each drink was specially crafted after an aspect of Theodore Roosevelt's life. The "Speak Softly" made with Lillet Rose, Champagne and Fresh Strawberries and the "Big Stick" made of Old Forester Straight Bourbon, Vida Mezcal Rinse, Carpano Antica Vermouth, 1821 Barrel-Aged Bitters, and a bourbon-soaked smoked wood chip makeup Roosevelt's iconic speech describing his form on diplomacy.  While "The Roosevelt," inspired by Teddy's go-to drink, consists of Maker's Mark Bourbon, Hennessy VS Cognac, mint-infused simple syrup, and a mint sprig.  
No Kitchen Necessary  
The Roosevelt Room does not have a kitchen, but guests are more than welcome to bring in food from nearby restaurants. Check out what's nearby:   
Whether the party's just getting started or the night's coming to an end, The Roosevelt Room is ready to greet you with a stiff drink.  
Visit The Roosevelt Room at 6544 Longshore St, Dublin, OH 43017.  
Regular hours are Monday to Sunday, 3 p.m. – 2:30 a.m. Happy hour runs from 3 – 6 p.m. Monday to Friday where all menu items are half-off. 
Share your memories with us using #SoDublin.