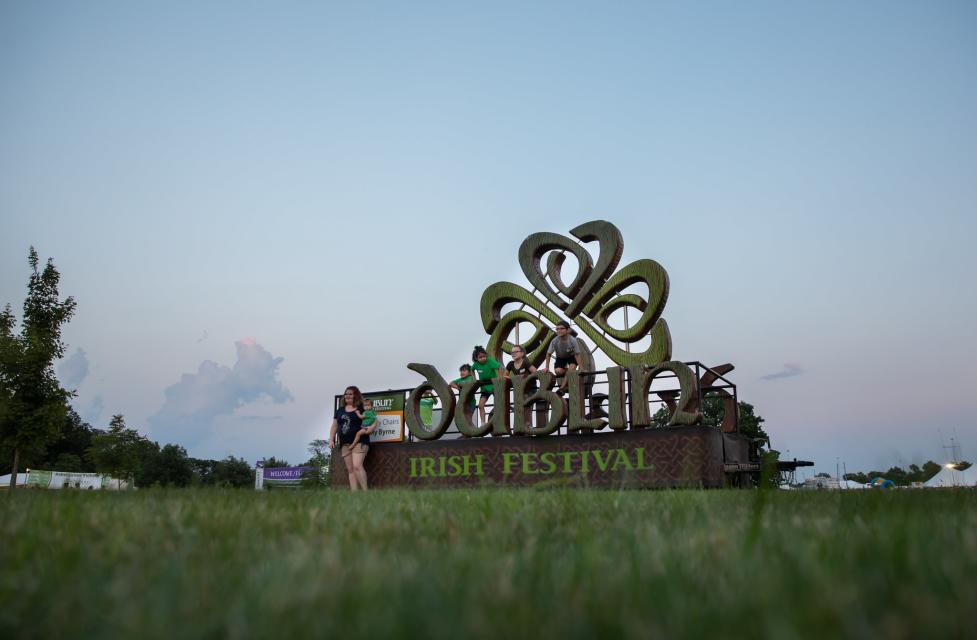 Flip that calendar ahead to the first weekend of August, and draw in some thick green "X's". The Dublin Irish Festival is the event of the year and the biggest three-day Irish festival in the world! Attracting over 100,000 guests a year, this community-fueled celebration strives to promote and maintain its fierce Irish integrity through education, cultural awareness, music, sustainability and of course, foot-tapping fun for the whole family.
The Dublin Irish Festival has magically evolved since 1988 when a group of passionate dancers and musicians gathered on a tennis court to bring Ireland to Ohio. Dublin continues to build, maintain and grow the much larger, yet still humble gathering, through the support and passion of over 1000 community volunteers and businesses dedicated to ensuring guests get a homegrown Irish experience that can't be found anywhere else. To ensure you and your family or friends make the most of this one-of-a-kind Irish experience, we have put together a list of tips to help you prepare and plan for what is sure to be a memorable weekend.
Pack the Picnic Blanket
With so much to see and experience, it's imperative to have a home-base to take a timeout, rest those sore feet, and rehydrate before the next bagpipe-powered dance-off. You can leave the picnic basket at home; with more than 50 food vendors spread throughout the festival grounds, indulge in tasty cuisine from Irish to Italian, and everything in between. Find that perfect spot, spread out that green blanket and dance the night away to some of the best Celtic Music acts in the industry.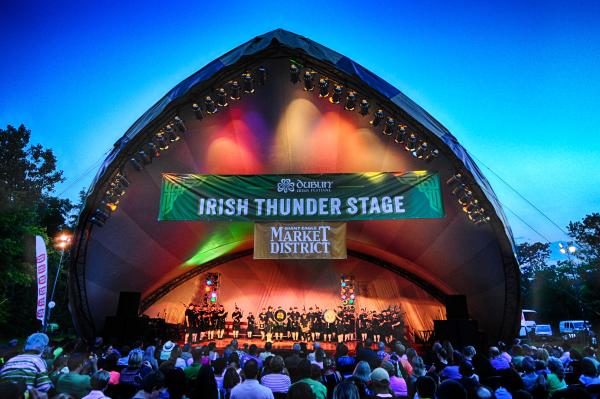 Get those tickets ASAP
Make sure to get your tickets in advance! Tickets can be purchased online before August 5th for $15 per day, or at the festival gate for $20 per day. If you, like us, know that you will want to get the full festival experience, three-day tickets can be purchased online for only $35. Not only will planning ahead save you some money, but it will also give you that sense of impending joy that you deserve as you look at those green X marks and look forward to the most memorable weekend of the year.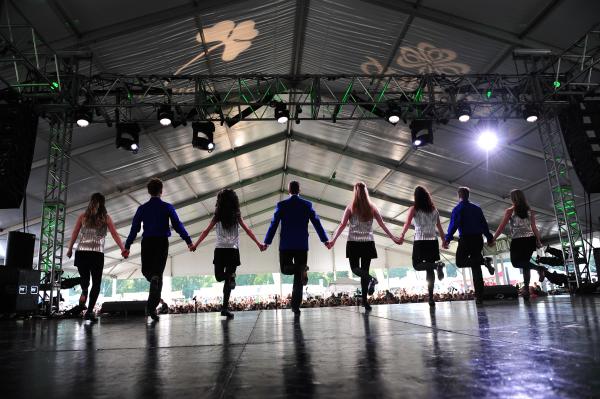 Early Bird Gets the Worm
Dublin pulls together for this impressive community event, and there are great deals to be had for the early birds. With the Dublin Irish Festival FREE Ticket Package, receive two free event tickets for every night you book at one of the participating Dublin hotels (https://www.visitdublinohio.com/dublin-irish-festival-free-ticket-package/).
Don't Forget the Footwear
Dust off those trainers, it's time to put them to work. Coffman Park is crawling with activity, from hammer throwing to face painting, sheep herding to Irish dancing- make sure your footwear is resilient, versatile and comfortable. For those who want to start the festival in full stride, be sure to join the IGS Dublin Irish Festival 5K Run/Walk, starting at 7:00 PM on Thursday, August 4th. Wear your most extravagant greenery, and enjoy a complimentary festival ticket as well as specials and deals to immediately follow in the annual Dub Crawl through downtown Dublin.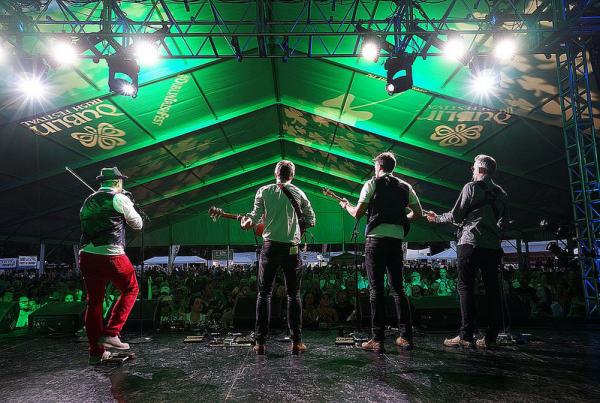 Join the Action on Stage
At the Dublin Irish Festival, it is not only about watching the acts, but it's also about BEING the acts. With workshops galore, by the end of the weekend, you could have learned a brand-new hobby, or revisited an old one. Bring your fiddle, your flute, and your festival energy and join in on a music workshop to learn, practice and connect with local artists who share your interests. Get lost and inspired in the beautiful tales of old with a visit to the Spoken Word Tent, or learn the basics of making chainmail, just in case the need ever arises. Get up close and personal with the subtleties of the Irish culture, and allow the passionate and knowledgeable local entertainers, volunteers and experts to help you connect to your Irish roots.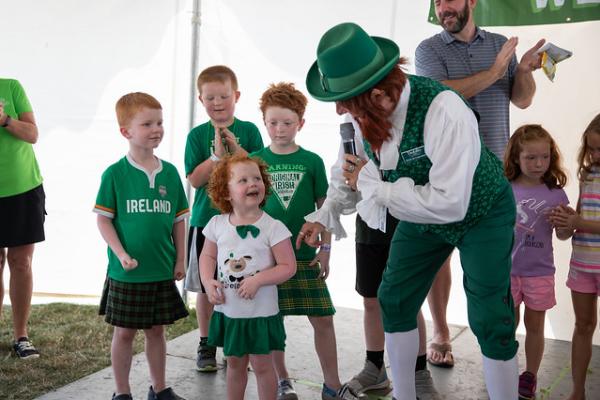 Wear Green, Go Green.
Simplicity is key, as guests to the festival are encouraged to bring only small soft-sided bags, and limit the amount of plastic waste. Upon arrival, purchase a reusable souvenir mug ($2) on-site to show you're part of the solution and limit the number of plastic beverage cups. Make use of the many specialized recycling bins and learn about the festival's mission to go zero waste. Explore the charming streets of Dublin and take in the great shopping, food, and historical beauty.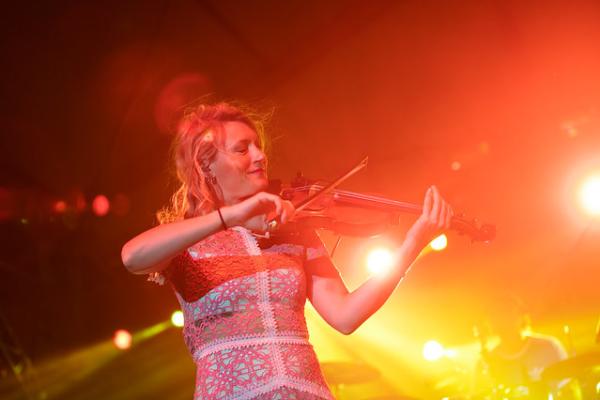 Make yourself at home
Don't think for a second the only thing happening in Dublin that weekend is inside the festival gates.  The town will be alive with spirit, as the community embraces visitors and welcomes them with restaurant deals, shopping sales, and creative souvenirs to commemorate the trip. With over 100 restaurants on offer, take the family to feast on traditional pub fare at the Dublin Village Tavern, or a loved one to soak in the rooftop views while sipping a glass of fine wine at VASO Rooftop Lounge.  If crowds are only your thing in small doses, breathe in some space and fresh air while taking a stroll or a ride through one of Dublin's pristine and peaceful parks. It's not just about the Irish Festival, it's also about the community that makes it possible every year.
We can't wait to welcome you to the Irish Festival this year! Join in the fun and make sure to share your photos with us with #SoDublin.