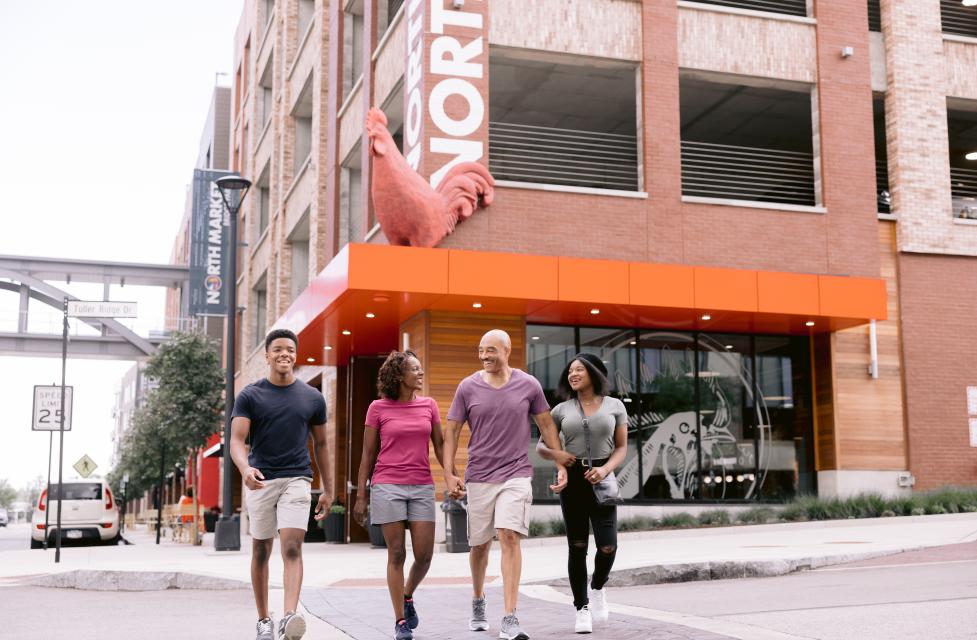 The second location of a Columbus-area icon has made its debut in Dublin. North Market Bridge Park is open for business and serves up the same noteworthy experience with a Dublin twist. Open daily, we invite you to meet the vendors of this downtown Dublin foodie attraction.
Check out some of our must-try items to help you plan your visit to Dublin to see and savor it all in person.
Vinoteco - Coming Soon
Market Bar Vinoteca, Spanish for collection of wines, is set to open later this summer and places the focus on wines from all over the world along with innovative cocktails and local craft beer. Additionally, a curated collection of fine wines will be available for sale in the retail wine library. 
On Paper - Coming Soon
On Paper offers a wide variety of stationery, including greeting cards, note cards, invitations, and journals. The store also offers custom printing services, making it the perfect spot for personalized gifts and special occasions.
Tajine House - Coming Soon 
Tajine House offers freshly prepared Moroccan dishes including some of the owner's childhood favorites. 
Holy Crepes - Coming Soon 
Holy Crepes offers a variety of sweet and savory crepes, as well as other treats like waffles, beignets, and different ice cream flavors. The menu features classic flavors like ham and cheese, Nutella and banana, and strawberry and whipped cream, as well as unique options like the Philly cheesesteak crepe and the chicken and waffles crepe.
Gallo's Pizzeria
Continuing the legacy, Gallo's Pizzeria opened its 5th location and newest concept in North Market Bridge Park. Stop by for 8-inch, hand-tossed pizza, as well as subs, salads and stromboli. Order by the slice or take a whole pie for the group.
Must-Try: A Slice of "Sistine Chapel"
Hoyo's Sambusas & Juices 
With the motivation to introduce guests to Somali food, the brothers behind Hoyo's will offer traditional Somali recipes with modern fast-casual delivery methods that will encourage guests to try their family recipes that are both exotic and comforting. 
Must-Try: Sambusa (Chicken, beef and veggie)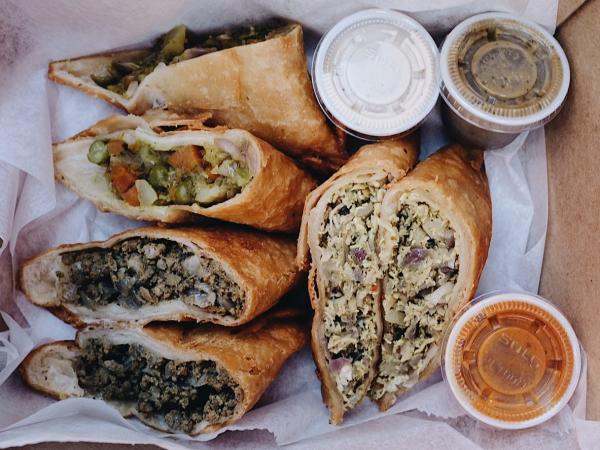 Saddleberk
Occupying the largest merchant space in North Market Bridge Park, Saddleberk provides visitors and residents of Bridge Park with fresh produce, provisions, the finest quality meats, and a chef-driven cafe. Saddleberk rounds out the full grocery shopping experience at North Market Bridge Park.   
Must-Try: Saddleberk Butcher Burger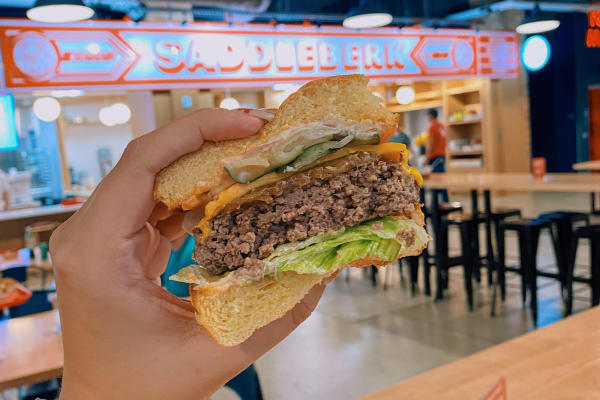 Hai Poke 
Get a taste of the islands with Hai Poke's Hawaiian-style poke and sushi bowls. Tuna, salmon, tofu, pork, chicken, and veggies top some of their most popular bowls. Their fresh ingredients pair perfectly with their passion for food that turns an ordinary meal into a memory. 
Must-Try: The Ahi
Bubbles Tea & Juice Co.
Organic cold-pressed juices, whole fruit smoothies and bubble teas – what's not to love?! Bubbles Tea & Juice Company is the perfect first stop on your tasting tour of North Market Bridge Park. Grab a drink to go so you can sip and explore.
Must Try: Honey Milk Tea with Classic Tapioca Pearls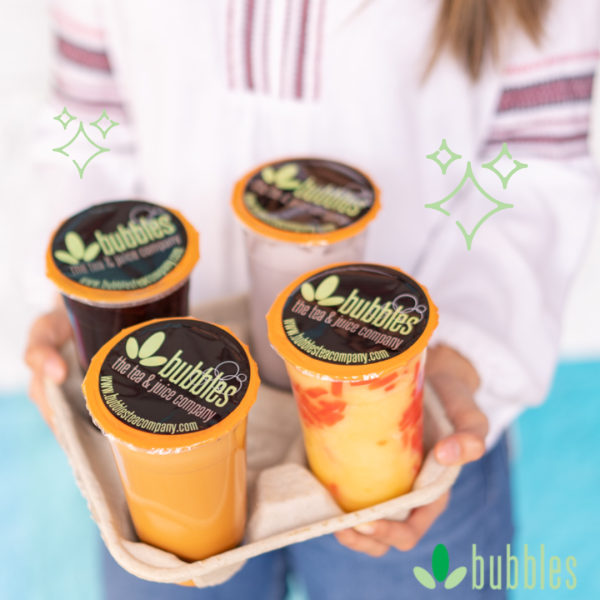 Pablo's Havana Cafe 
Take your tastebuds on a trip to Cuba! Inspired by the home-cooked meals of his mother, Pablo's offers homemade Cuban cuisine made from traditional recipes passed down for five generations. Tostones, croquetas, empanadas and more! 
Must-Try: El Cubano Sandwich 
Bake Me Happy
Gluten-Free Friends – Rejoice! Bake Me Happy is a sweets-focused bakery serving up all your favorites, sans the gluten. Owners Letha and Wendy Pugh pride themselves on their expansive menu full of unique offerings.
Must-Try: Homemade PopTarts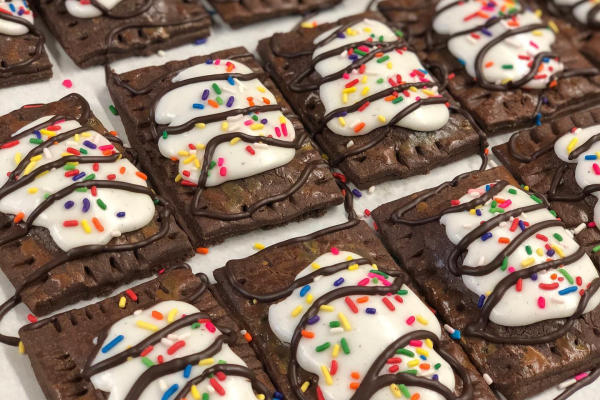 COLO Market & Oyster Bar
Bringing the flavors of the sea directly to Dublin, COLO Market & Oyster Bar has quickly become a favorite among our residents this year. With a focus on sustainability and freshness, COLO prides itself on the majority of its seafood being delivered within 24 hours of being out of the ocean.
Must-Try: Maine Lobster Roll with Fries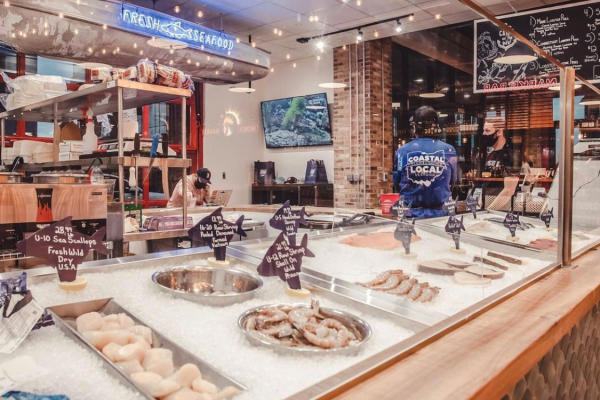 Dos Hermanos Tacos
What started as a food truck back in 2012 is now the tac-o-the town in Dublin. Dos Hermanos Tacos has made a name for itself in Columbus with some of the best Oaxacan-style recipes around that are now available for your devouring at Bridge Park.
Must-Try: the Market Burrito (carnitas, veggies, refried beans, cheese and poblano salsa)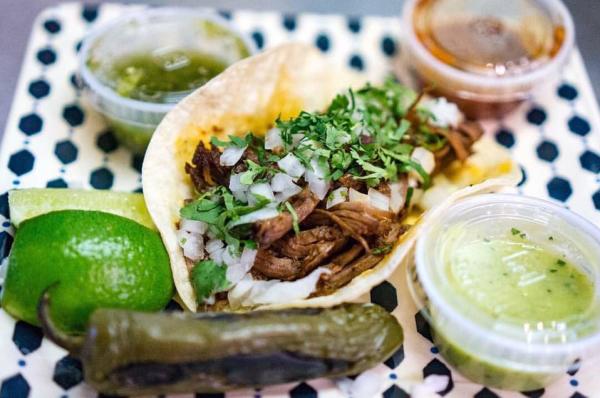 Lan Viet
Take your tastebuds on a tour of Vietnam at Lan Viet. With more than 20 menu items all made to order, Lan Viet is the perfect place for those looking to dip their toe in authentic northern Vietnamese cuisine for the first time.  
Must-Try: Tofu Pho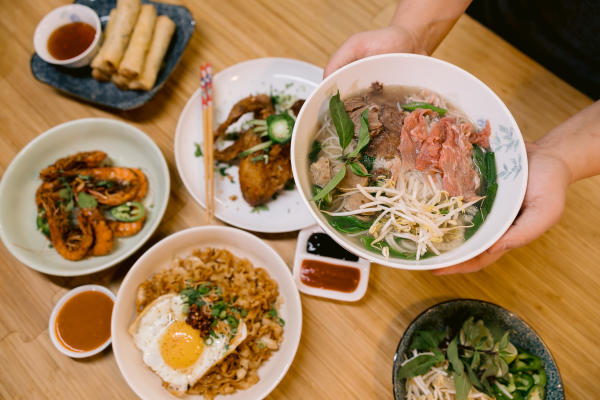 Market Bar
Ready, Set, Sip! Market Bar is where the party happens at North Market Bridge Park. Serving up your favorite locally distilled and brewed beverages plus a few surprises, you'll have to grab a pint after perusing the food vendors. In the warm weather, don't miss the outdoor patio!
Must-Buy: Picking up a 6-pack of local brews to go!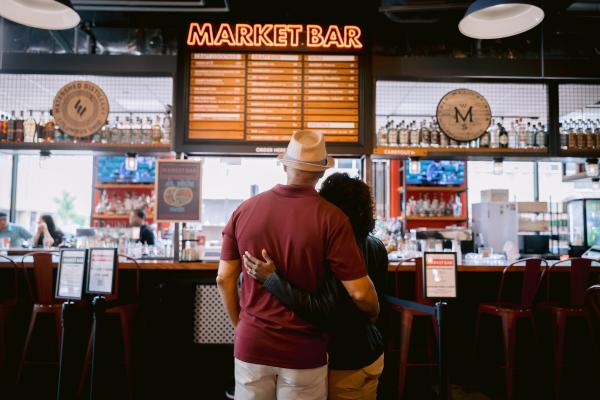 Pasta Ditoni's
Something about homemade pasta hits different, and Pasta Ditoni's does fresh pasta right. While browsing their menu, you'll find a variety of homemade pasta options and more delectable Italian treats to take home with you.
Must-Try: Shrimp Ravioli and a fresh cappuccino to-go. Ciao!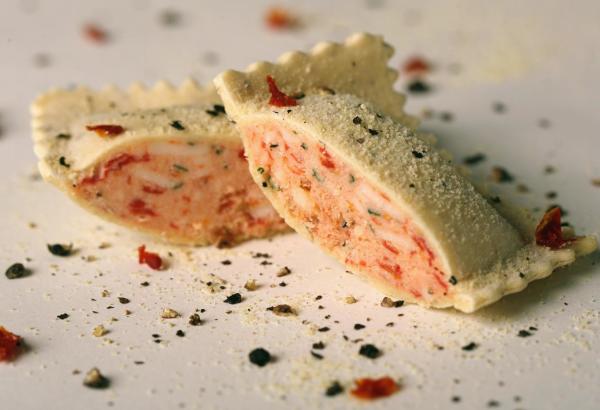 Falafel Kitchen
Proof that vegetarian food is anything but boring! Falafel Kitchen is serving up some of the best Mediterranean-inspired food with a vegetarian/vegan twist. Owner Katy Ailabouni is the daughter of Maggie Ailabouni, the mastermind behind Mazah Mediterranean Eatery, an established central Ohio haunt in the Grandview area.  
Must-Try: Vegan Baklava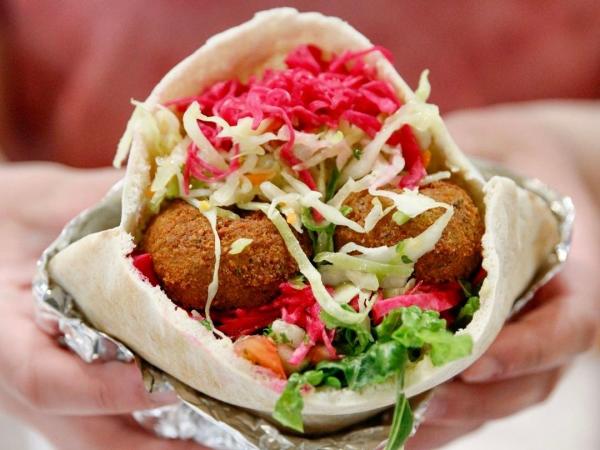 Learn more about these vendors and find North Market Bridge Park updates here.
North Market Bridge Park is a welcome addition to Downtown Dublin, and we can't wait for you to experience it for yourself. Share your foodie flavors with us using #SoDublin!
Find more Dublin dining options, click here.