For over 20 years, Café Istanbul has been serving some of the best Turkish and Mediterranean cuisine you can find in Central Ohio.  
While there are multiple Café Istanbul locations in Central Ohio, the Dublin location, which opened in 2012, brings unique offerings to the table. After taking over the restaurant from his brother, owner Serdal Gunal keeps family tradition alive by preparing his dishes the same way his ancestors before him did.   
From kebabs and pides to craft cocktails and Turkish Coffee, you'll find an authentic Mediterranean dining experience that you can get Only in Dublin.  
Breathe Taking Views 
No need to worry about patio weather. Café Istanbul is fully prepared to provide you with one of the best patios in Dublin. Their year-round patio is perched above the Scioto River and is fully equipped with a retractable roof making for an all-weather alfresco dining experience.  The dining room views are equally as magnificent with floor-to-ceiling windows. Tucked into a hillside overlooking the river, Café Istanbul provides a gorgeous view no matter where you're seated.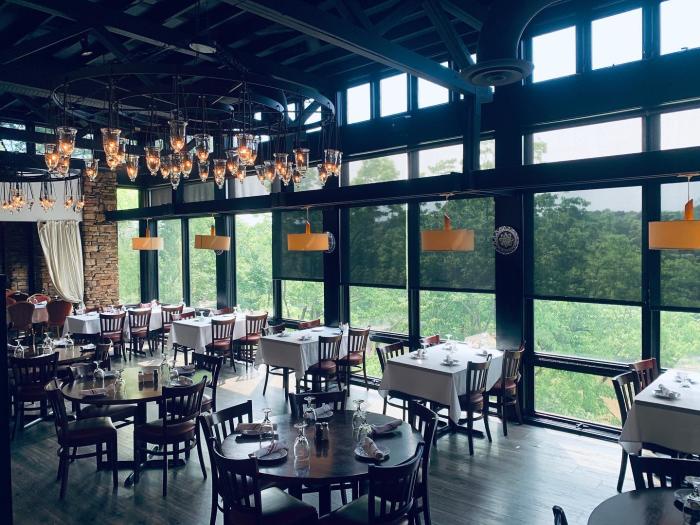 Authentic Food  
Café Istanbul only serves the most authentic Turkish and Mediterranean cuisine you can imagine. With recipes passed down over generations, Café Istanbul takes the time to make sure your meal is handmade from scratch with fresh, never frozen ingredients. Start your meal with fresh-baked, warm bread and dipping oil and work your way through kebabs so tender there are no knives needed. Don't leave without the seasonal baklava. After your meal, you're guaranteed to leave Café Istanbul full and already planning your next visit. Take it from James on Tripadvisor, "Great little find, you won't be disappointed!!"  
Must-tries include:  
Shepherd's Salad  
Babaganoush 
Shish Kebab 
Turkish Tea  
Homemade Baklava  
Craft Cocktails  
No meal is complete without the perfect drink to accompany it. Café Istanbul's renowned bartender will take you all over the world with their internationally influenced hand-crafted cocktails. Take your tastebuds to Athens with the Proino Athens cocktail or stay local with the 614 Columbus featuring Ohio's very own Watershed vodka. Make sure to pay homage to Café Istanbul with the 7 Hills Istanbul, a cocktail inspired by the Turkish Delight, a signature Turkish treat. Enjoy flavor without alcohol with memorable mocktails, like minty mango that's refreshing and complementary to the Mediterranean cuisine. 
Don't forget to check off Café Istanbul on your Celtic Cocktail Trail pass while you're there.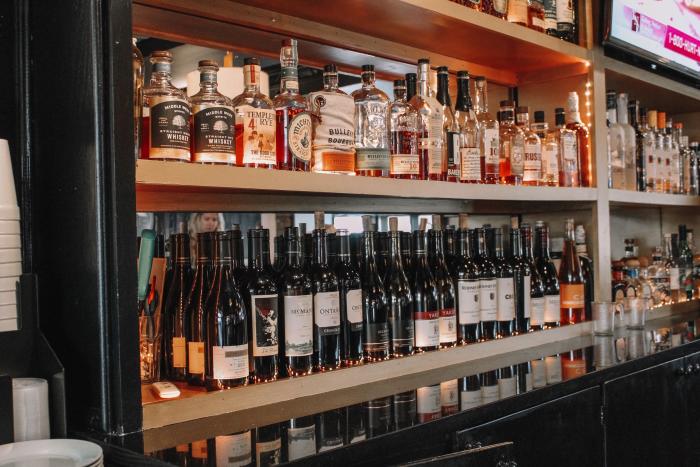 Learn more about Café Istanbul's award-winning bar here.  
From unique cocktails and mouthwatering dishes to awe-inspiring views, Café Istanbul is sure to leave you with a full belly and memories that you can make, Only in Dublin. 
Visit Café Istanbul at 6125 Riverside Dr. Dublin, OH 43017 or order carry out at (614) 792-9190.
Where should we go next? Share your Dublin hidden gems with the Only in Dublin crew using #OnlyinDublin or fill out the form here.