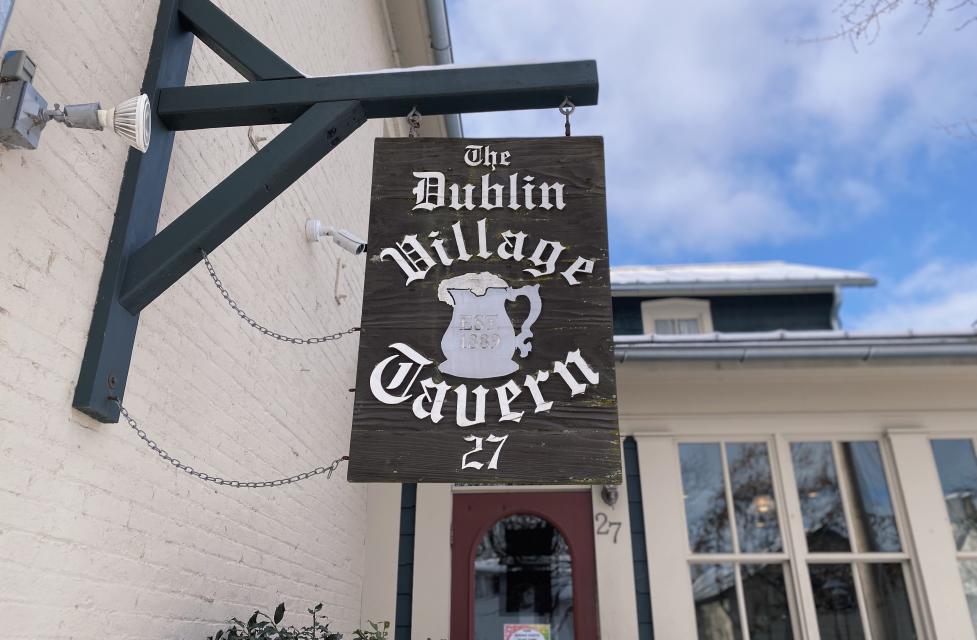 Looking for a little Celtic flair to add to your visit to Dublin? Look no further than Dublin Village Tavern. This Historic Dublin staple draws in residents and visitors alike with its stellar eats, historic charm and a little luck of the Irish that you can find Only in Dublin. 
Find out what makes Dublin Village Tavern such an iconic spot:  
Go Where the Locals Go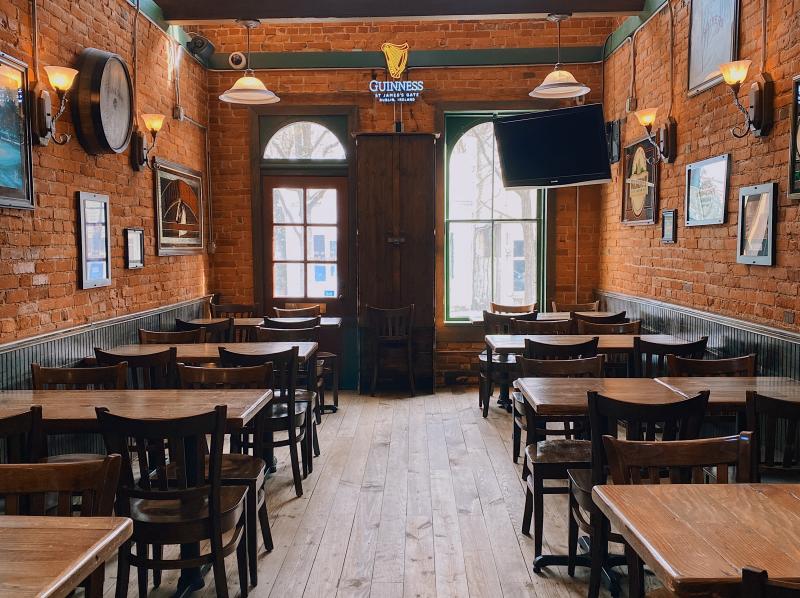 No trip to Dublin is complete without stopping at Dublin Village Tavern, or DVT as the locals call it. With its cozy interior, brick walls covered with memorabilia and friendly staff, you'll find yourself having a good craic with the people who call Dublin home. Enjoy happy hour with friends on their quaint patio or stop at the bar for a true pub experience. Either way, you'll leave feeling as if you've been a regular at Dublin Village Tavern for years. Just take it from Greg on TripAdvisor, "this is a true hidden gem that you don't want to miss."    
Irish Eats with a Twist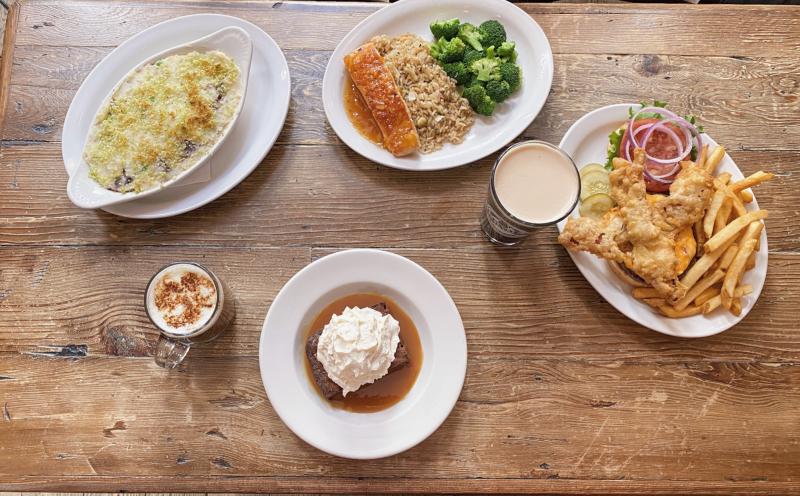 Those seeking Gaelic goodness are in luck with Irish-inspired food sprinkled throughout DVT's menu. You can't go wrong with an order of the award-winning Irish Egg Rolls, filled with corned beef, sauerkraut and Swiss served with a side of 1000 Island dressing. For a more traditional Irish dish, order the Braised Beef Shepherd's Pie, slow-cooked in Guinness and baked under a mashed potato and bread crumb crust. Or take a lighter approach with the Irish Whiskey Glazed Salmon served with brown rice almondine and vegetables. And save room for dessert because The Triple Irish is a must-try – a warm triple chocolate brownie with Guinness & Jameson caramel sauce & Bailey's whipped cream.   
Rich History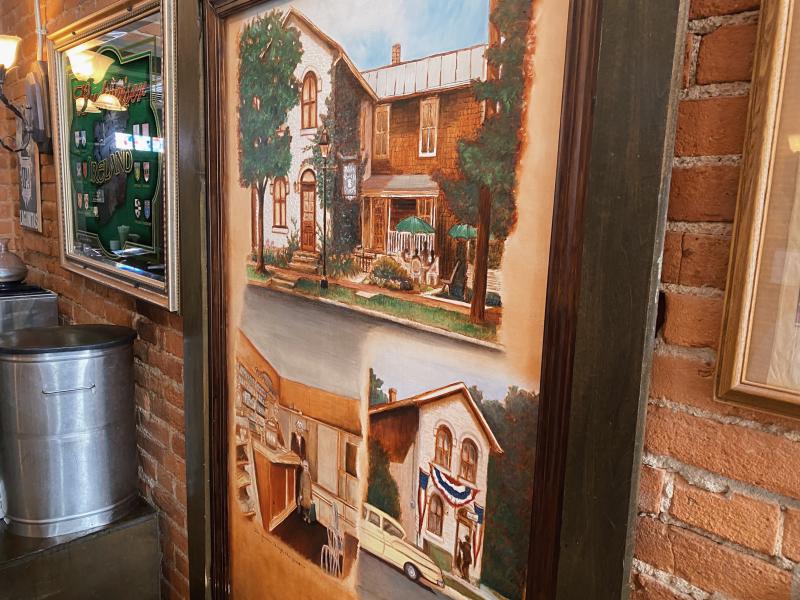 Dublin Village Tavern has been a Dublin staple for more than 20 years, but before it was the pub we all know and love, DVT has 200 years of history within its walls. Built around 1880, this building has been home to a hardware store, dry goods store and post office for the Dublin community. Take a look around and see if you can find any remains of the businesses prior. Learn more about DVT's history on the Historic Dublin Time Trek. 
Irish Whiskey Collection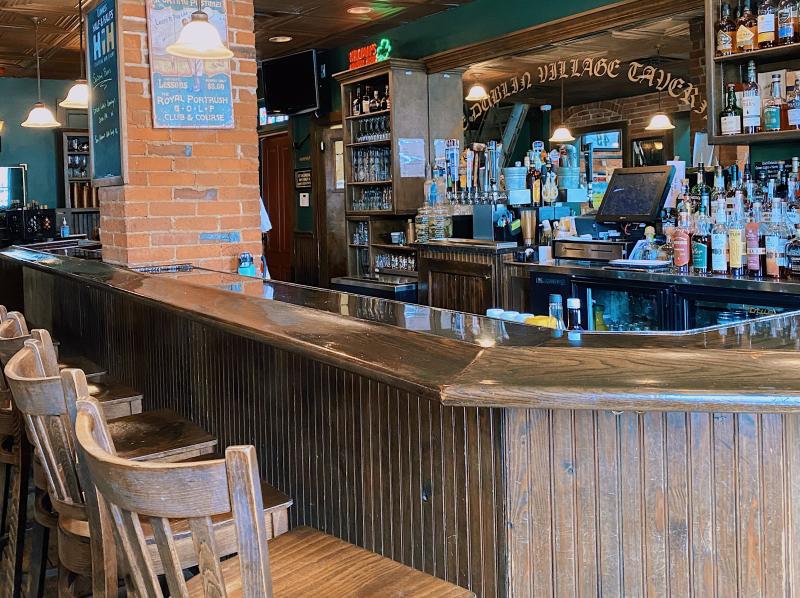 Whiskey and ice makes everything nice. And with 40 Irish Whiskeys to choose from, you won't find a shortage at DVT. Experience a glass of one of DVT's more unique Whiskeys – the Jameson 18 Bow Street, made in the original home, at the Jameson Distillery Bow Street in Dublin, Ireland. Also try the Skiberdeen: Pogues Irish Whiskey, Irish Tea Syrup, fresh lemon juice and ginger ale – a fan favorite on our Celtic Cocktail Trail! 
No need to fly to Ireland to experience an authentic Irish pub. Next time you're in the neighborhood be sure to stop by Dublin Village Tavern for your fill of delicious eats and an Irish spirit you'll find Only in Dublin.  
Visit Dublin Village Tavern at 27 S. High Street. 
Hours: 
Monday – Saturday: 11a-11p, kitchen closes at 10p  
Sunday: 12p-9p  
Where should we go next? Share your Dublin hidden gems with the Only in Dublin crew using #OnlyinDublin or fill out the form here.