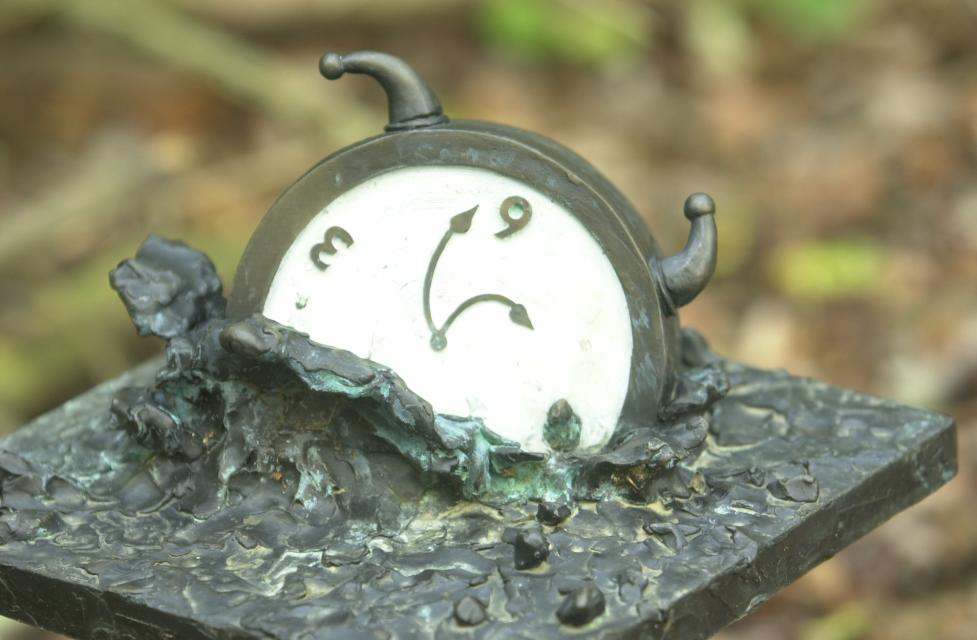 Dublin's Art in Public Places collection is internationally recognized for popular installations like the Field of Corn that showcases 109, six-foot ears of concrete corn and Leatherlips, the first piece in the collection that features a 12-foot tall stone portrait of Wyandot Native American Chief.  
Hidden away in Darree Fields, a public park that hosts hundreds of sporting events annually, lies Going, Going…Gone!, a lesser-known work in Dublin's acclaimed public art collection. At first glance, it may seem to be a simple statue commemorating the All-American sport, baseball. Upon further inspection, this piece of public art takes on a much deeper meaning, and you'll find it Only in Dublin.   
Passage of Time  
Oregon-based artist, Don Merkt, created Going, Going…Gone! and installed the bronze sculpture in September of 2001 to take a more playful angle on the passage of time with the imagery of a baseball.   
Rather than the bat hitting a baseball, an alarm clock takes its place. The sculpture demonstrates the path of the clock through a series of bright yellow disks showcasing the word "going." The final disk is placed on top of a bronze doorway marked with the word "gone." Follow the path of the clock and step through the doorway leading to the woods. You may even come across some tokens left behind by the artist.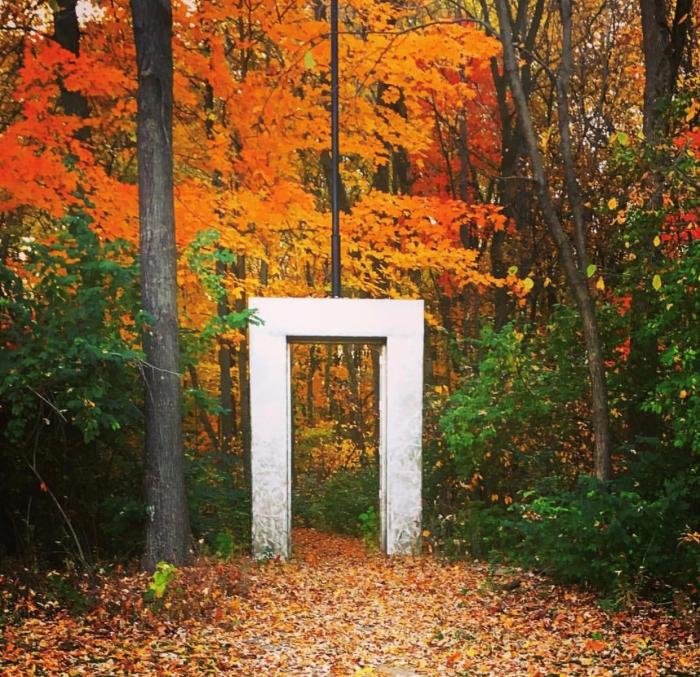 Never Dedicated  
While Going, Going…Gone! is one of 70+ installations in the Art in Public Places program, it is the only piece in the collection not officially dedicated. The dedication ceremony was scheduled to be held on September 11, 2001. Due to the tragic circumstances of that day, the ceremony was canceled and the sculpture never dedicated.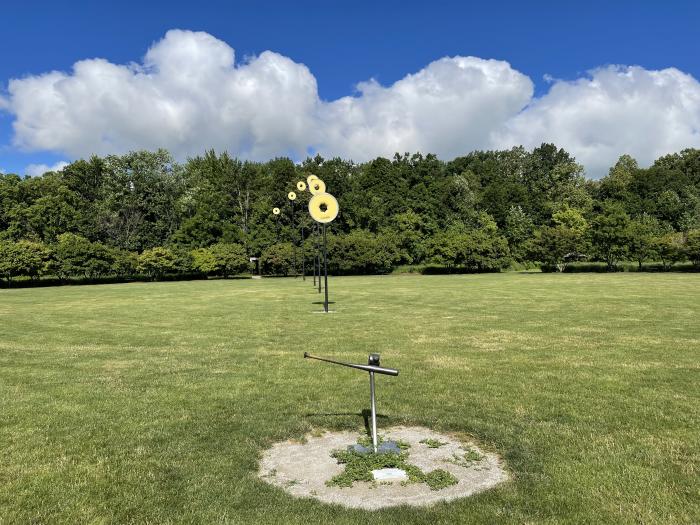 Art is best seen in person. To get the inside scoop on Going, Going, Gone! and the other 70+ pieces of public art located all over Dublin, take the mobile tour to hear from the artist themselves and find out the inspiration behind each piece.  
Spend the Day in Darree Fields  
Darree Fields is not only home to Going, Going…Gone! but it is one of Dublin's largest parks with over 151 acres and 18 soccer fields. While exploring the park, you can also enjoy the Miracle League playground and field, let your pup play at Nando's Dog Park and embrace your green thumb in the community garden.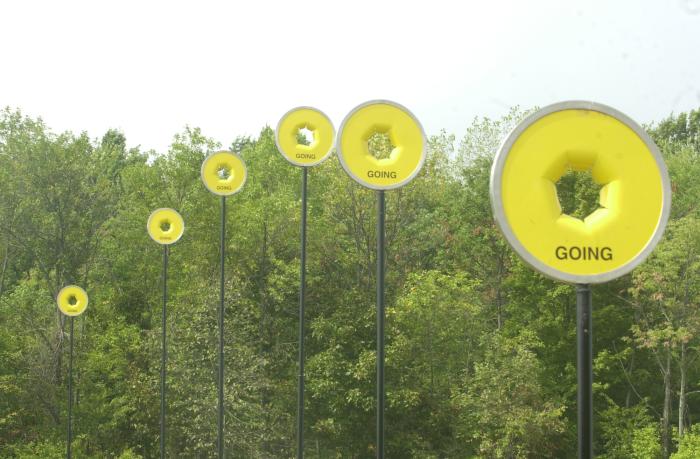 Relive the past through this playful piece that you'll find, Only in Dublin.  
Where should we go next? Share your Dublin hidden gems with the Only in Dublin crew using #OnlyinDublin, or fill out the form here.