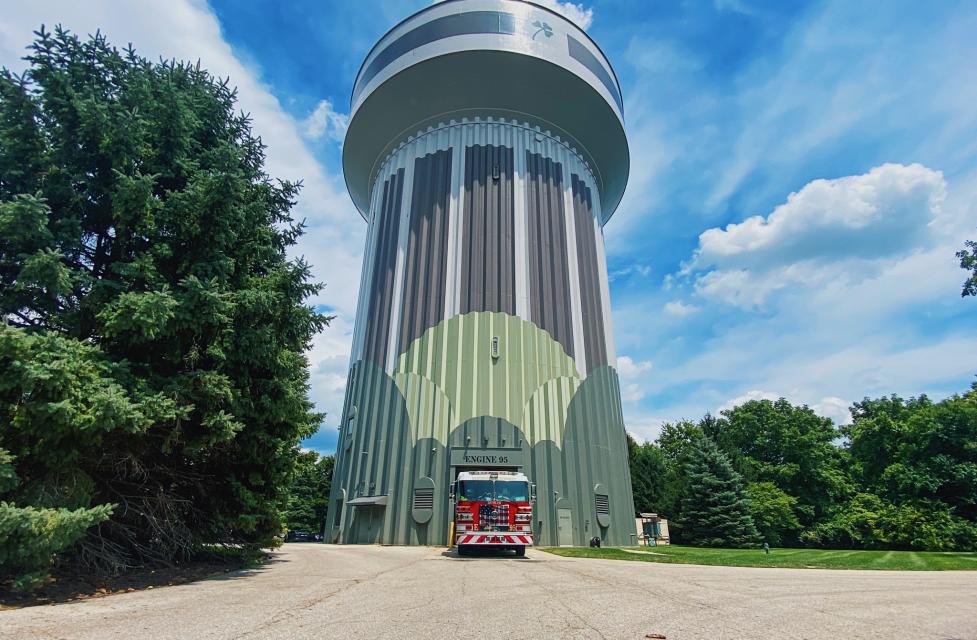 When driving down Blazer Parkway, it's hard to miss the gigantic water tower that emerges. But that isn't any old water tower; it's also home to the Station 95 firehouse. This unique community entity is one of only three firehouses in the nation to call a water tower home. 
Come along with us as we take a closer look at this one-of-a-kind firehouse and meet the firefighters that make it a station you can find Only in Dublin.  
One of Three in the Nation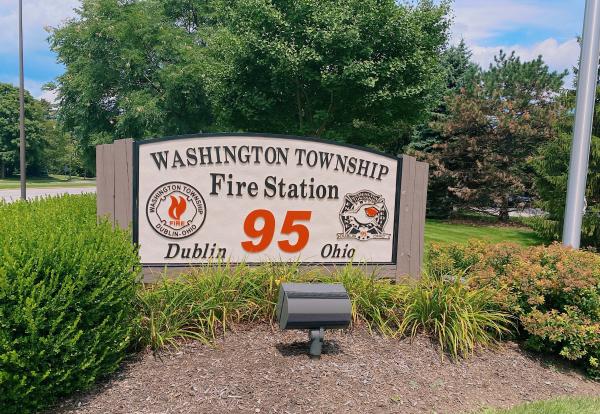 Commissioned in 1998, the Washington Township Fire Department was in search of a location to build a new station to service the area. With a lack of available land to build a new station, the department set up shop in the 2 million gallon water tower. Unlike the typical water tower that you may think of, Station 95 is located in a Water Pillar, which allows the space downstairs to be used for trucks and supplies rather than water storage, much like its siblings in Cincinnati and Indiana. And when it's time to spring into action, the firefighters fly down a spiral slide from their living quarters upstairs to the trucks below. 
Medical and Fire Services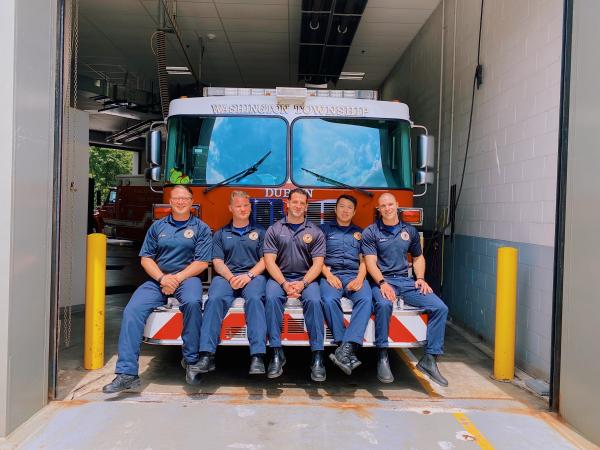 While based in a water pillar, Station 95 services the community like any other fire station. With 15 firefighters ready to help 24/7, each firefighter works a 24-hour shift and will live at the firehouse during that time. Providing advanced life support and fire response on Medic 95 and Engine 95, you can rest assured that you're in good hands.  
Pillar of the Community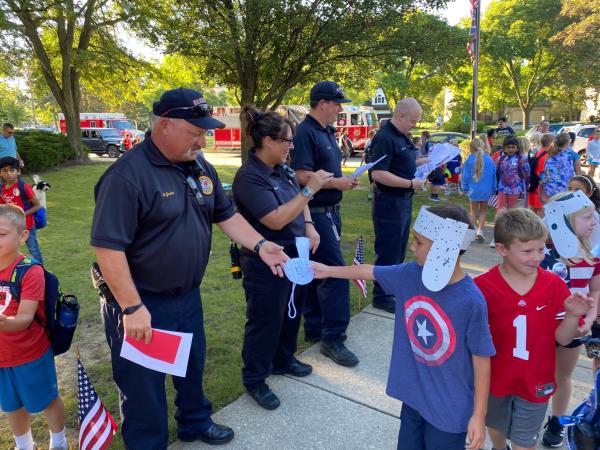 While the team at Station 95 is happy to help with any emergency, they also educate the community on how to prevent these incidents from happening, covering topics such as firework and lightning safety and what to do until help arrives. 
Get to know the crew on Oct. 9th from 1-4 p.m. with an open house at all four Washington Township fire stations. Kids and families can tour the stations, look at the trucks, play games and enjoy food and activities with their local firefighters. This isn't the only chance to get to know the fire stations, stay up to date with their events throughout the year on Facebook.  
Looking to join this one-of-a-kind crew? Station 95 is actively recruiting new members to join the team. For more information, please visit the Washington Township website. 
The next time you pass that water pillar, remember that it does much more than store water. While Station 95 may have a unique location, it's the men and women of this station that make it something you can find Only in Dublin. 
Where should we go next? Share your Dublin hidden gems with the Only in Dublin crew using #OnlyinDublin or fill out the form here.