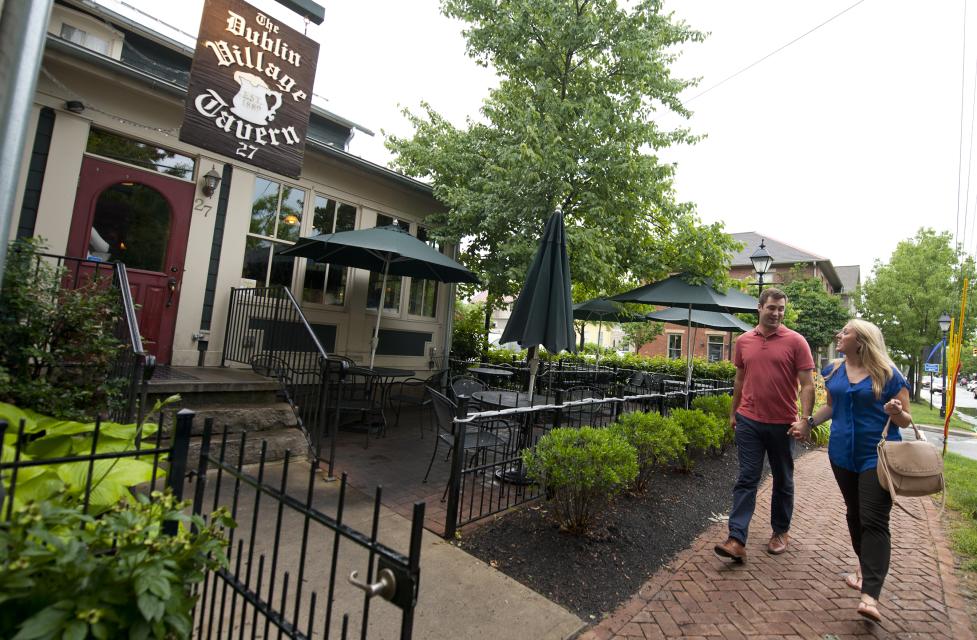 Irish pubs are cultured around a casual, friendly atmosphere with hearty food and drinks, along with Irish music and entertainment such as jigs, bagpipers, or fiddlers. In Dublin, Ohio we have plenty o' pubs to fuel your Irish Attitude! So gather your group and grab a Guinness and a bite to eat in Dublin's pubs.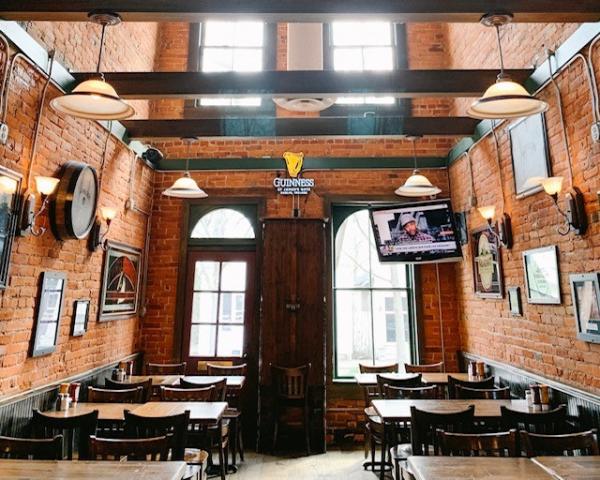 Dublin Village Tavern
Located in Downtown Dublin, the Dublin Village Tavern team prides itself on their Irish-inspired menu and full-service bar including Irish imports on tap and more than 28 Irish Whiskeys available. Menu items like Irish Sliders, Irish Kettle Dinner, and the "Triple Irish" brownie are available year-round to feed your Irish Attitude.
Visit their location at 27 S. High St., Dublin, OH 43017.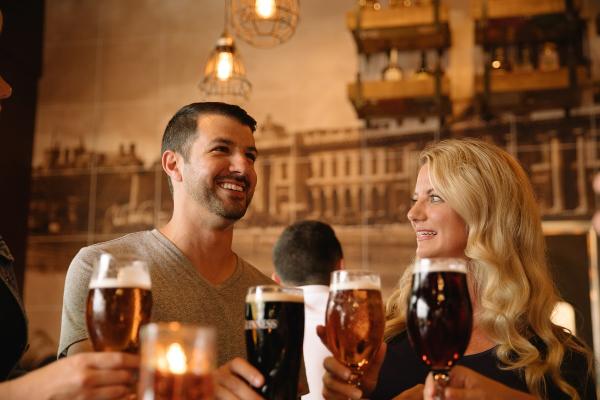 Fado Pub + Kitchen
Fado Pub + Kitchen brings modern, European-style cuisine with an elegant yet comfortable atmosphere right to Dublin's Bridge Park District. Plan to stop by on Saturday or Sunday for their awesome brunch menu featuring items like the Irish Breakfast and Steak and Eggs. They're also a stop on our Celtic Cocktail Trail serving up the Irish Sunset with Teeling Irish Whiskey, Aperol, Lime and Pineapple Infused Syrup.  
Visit them at 6652 Riverside Dr., Dublin, OH 43017.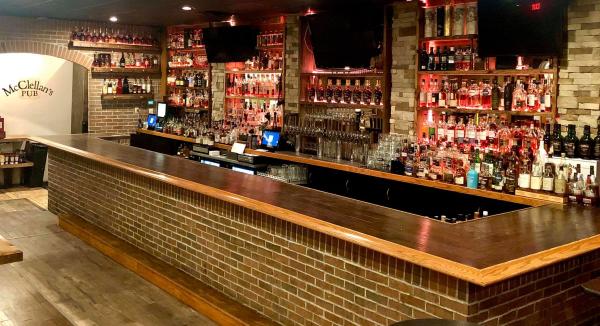 McClellan's Pub
McClellan's Pub offers one of the largest Whiskey/Bourbon selections in Columbus on top of 20 draft beers and a variety of craft bottles. Whether you order off the Pub Menu for an Irish-inspired meal or stick to the cocktails, you'll enjoy the Irish atmosphere for all.
Visit them at 6694 Sawmill Rd., Columbus, OH 43235.
Flannagan's Dublin
What do you get when you pair a full-service bar and patio with an indoor/outdoor sports complex? Flannagan's Dublin. Along with being a great place to grab a beer, Flannagan's is known as a popular concert venue and hosts seasonal volleyball leagues at their impressive Fieldhouse facility.
Visit Flannagan's at 6835 Caine Rd., Columbus, OH 43235.
Dub Pub
Whether you're catching a game or just stopping by for a Guinness, Dub Pub is the place to be for a good time. With all your favorite pub bites on the menu like wings, beer-battered fish and pizza, you'll never go hungry on your trip to this local watering hole.
Visit them at 5736 Frantz Rd., Dublin, OH 43016.
If you're looking for that famous Irish hospitality, look no further than these Dublin-area pubs and share your memories with us using #SoDublin.
For more inspiration, click here.