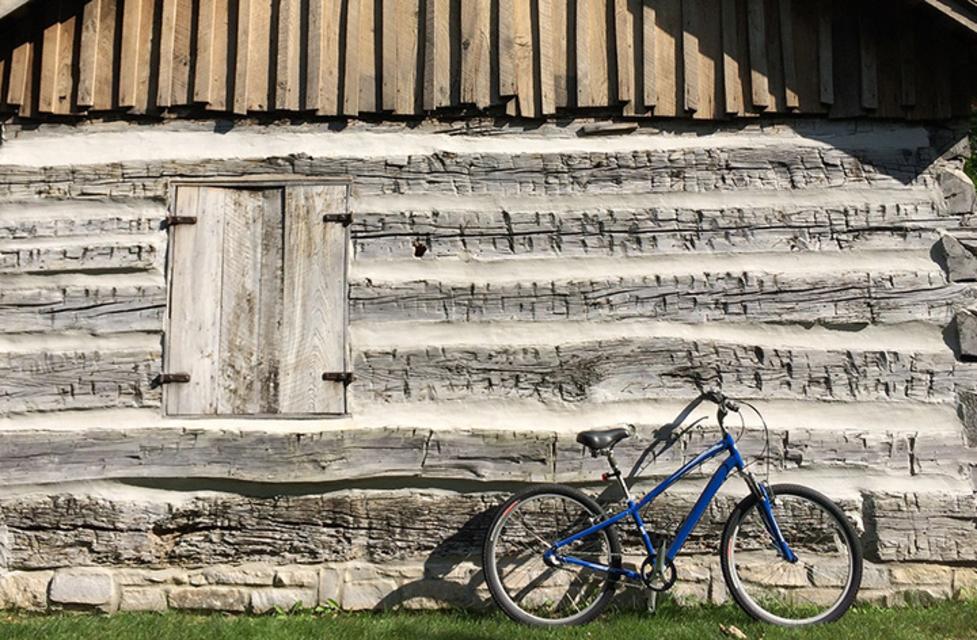 May is National Bike Month, and Dublin is the perfect place to celebrate! With over 100 miles of paths throughout the city, we hope you'll join us for a ride. Learn the paths, events, reasons to bike and all about Dublin's new bike sharing program below!
SCENIC PATHS
Whether you ride for exercise, ride to compete or ride for leisure cycling through Dublin is safe. Learn more about Bicycle Safety.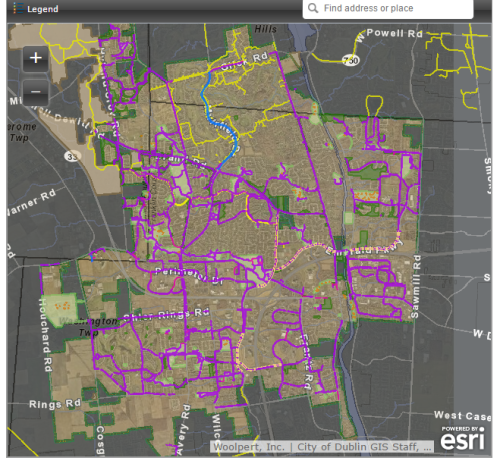 **Everything in purple is bike path. To map your ride CLICK HERE.**
Check out some snapshots Dublin riders have capture while out for a long ride.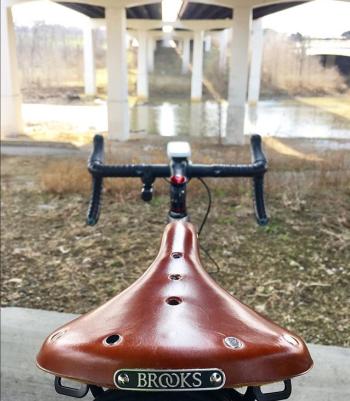 @cmaggs welcomed spring with a ride along Riverside Dr.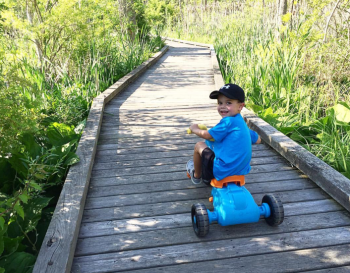 @tgellenbeck snapped this photo of a sunny ride at Kiwanis Riverway Park.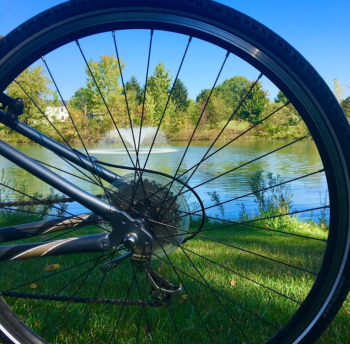 @chrisstach enjoyed a beautiful day with a long cycle.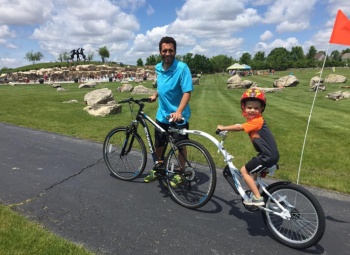 @livingfitcolumbus took a leisurely ride to find a bike month stop at Ballantrae Park.
LIMEBIKE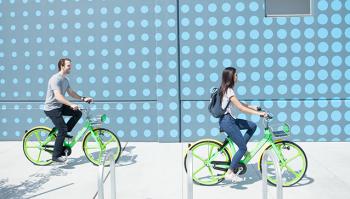 Have you heard? Bike share company LimeBike is launching a pilot program in Dublin, making it the first location in Ohio! LimeBike will place bicycles around town that riders can rent through a smartphone app. Outfitted with GPS and self-locking technology, these bikes are the perfect way to see Dublin by bike. LimeBike will be launching in Dublin on May 5th!
Want to learn more and download the app? Click here. 
BRAKE HERE FOR BIKE MONTH
In recognition of Bike Month, the City of Dublin is challenging social media users to "Brake Here for Bike Month". During the month of May, find all 10 special "Brake Here" locations, snap a photo and share using #BikeDublin. Find all 10 and be entered to win either a $50 gift card to Trek Bicycle, a new helmet or an insulated cooler bag. To see all the locations and learn more about bike month in Dublin, click here.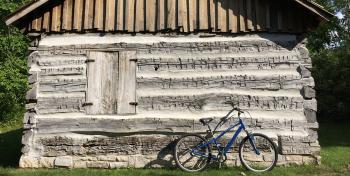 EVENTS
Celebrate bike month with these fun & free ways to make cycling a part of your day. 
Community Bike Month Celebration: May 5
In recognition and celebration of bike month, the City of Dublin will be hosting a FREE biking event on Saturday May 5th at the Dublin Community Recreation Center. This event will feature a two-mile ride with city council members, the Dublin police bike unit and Dublin bicycle ambassadors as well as bike repair demonstrations, safety resources and tips, a bike donation station and free refreshments!
Walk and Bike to School Day: May 9
Strap on your helmet, raise your kickstand and bike to school on May 9th!
Bike to Work Week: May 14-18 
Did you know that 40% of all trips in the U.S. are less than two miles? Take these opportunities to ride your bike! Is your work commute short? Get to cycling! Visiting us for a conference and looking to get to your meetings quickly? Use a LimeBike to make for a fun trip and see a bit more of Dublin!
Use the spring weather as an excuse to take a ride during Bike Month! Tell us why you ride on the Dublin paths with #SoDublin and #BikeMonth. Happy cycling!