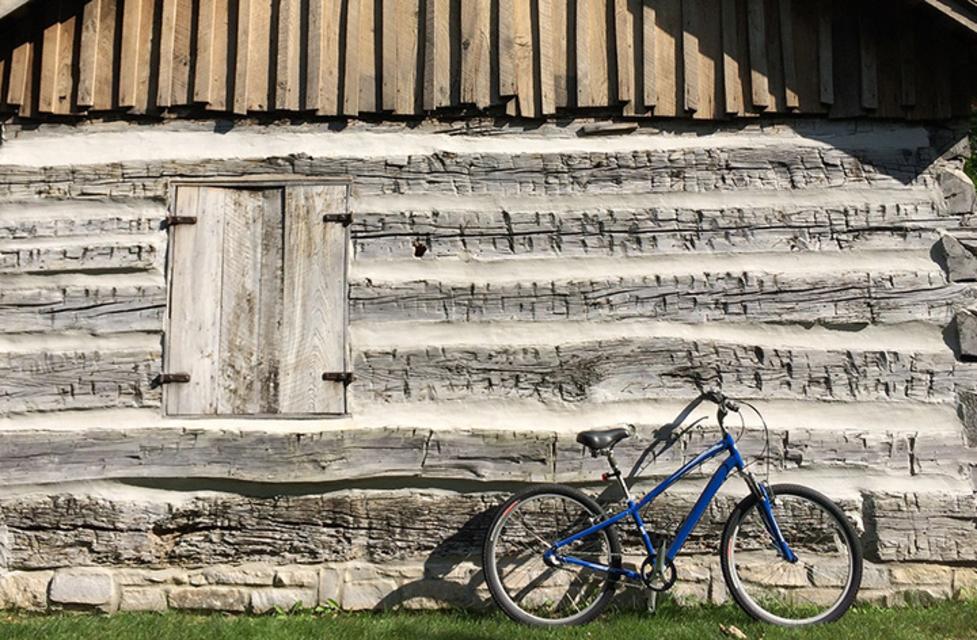 May is National Bike Month, and Dublin is the perfect place to get out of the house for some fresh air and celebrate! With over 130 miles of paths throughout the city, you'll find plenty of beautiful paths to safely explore. Learn the paths and ways to bike below! 
SCENIC PATHS
Whether you ride for exercise, ride to compete or ride for leisure cycling through Dublin is safe. Learn more about Bicycle Safety.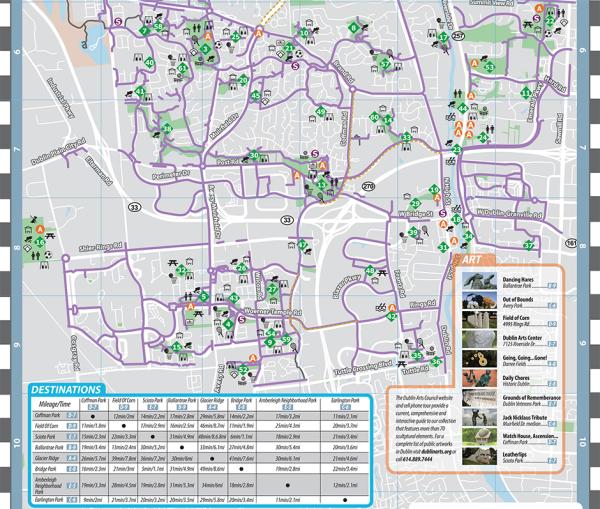 **Everything in purple is a bike path. Tap the photo for a downloadable version of the map. To map your ride CLICK HERE.**
Check out some snapshots Dublin riders have captured while out for a long ride.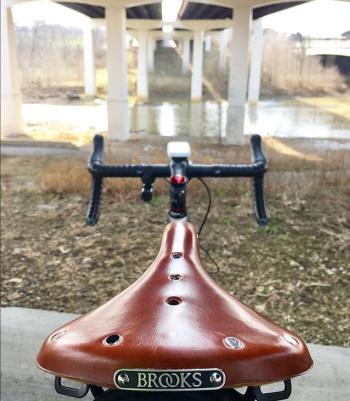 @cmaggs welcomed spring with a ride along Riverside Dr.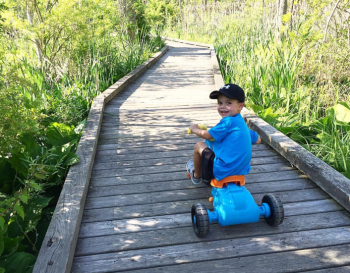 @tgellenbeck snapped this photo of a sunny ride at Kiwanis Riverway Park.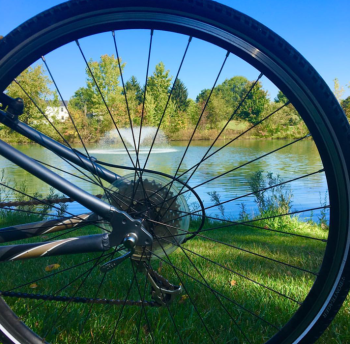 @chrisstach enjoyed a beautiful day with a long cycle.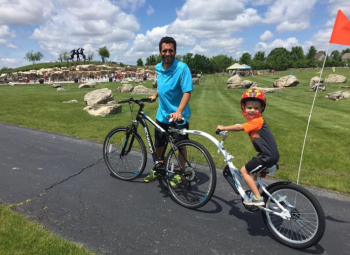 @livingfitcolumbus took a leisurely ride to find a bike month stop at Ballantrae Park.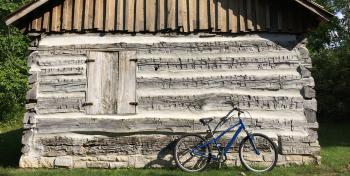 TO HELP MAINTAIN THE HEALTH AND SAFETY OF ALL OUR PARK VISITORS, PLEASE FOLLOW THESE GUIDELINES: 
Practice safe social distancing of at least 6 ft. in all areas of parks and trails. 
Follow all CDC guidelines regarding personal hygiene before visiting public areas. 
Do not use the park if you are feeling unwell or have a temperature. 
If an area of the park or trial is already crowded, explore another area. 
You may experience limited access to public restrooms and water fountains. 
For updates on City of Dublin outdoor activities and guidelines, click here.
Resources for Cyclers
Dublin is equipped with several Bike Repair Stations throughout the city if cyclers need a tune-up while on the trails. Bicycle repair stations have basic tools including an air pump, flat & Phillips head screwdrivers and Allen wrenches. The station doubles as a rack to hold the bicycle while repairs are being completed, allowing the pedals and wheels to spin freely while making adjustments. See the locations below:
Avery Road just south of Avery Park.
Balgriffin Park.
Coffman Park near the Dublin Community Recreation Center.
Dublin Community Pool North.
Dublin Road/Memorial Drive intersection.
Tullymore Drive east of Hyland-Croy Road.
West Bridge Street parking lot.
Use the spring weather as an excuse to get out of the house and take a ride during Bike Month! Tell us why you ride on the Dublin paths with #SoDublin. Happy cycling!