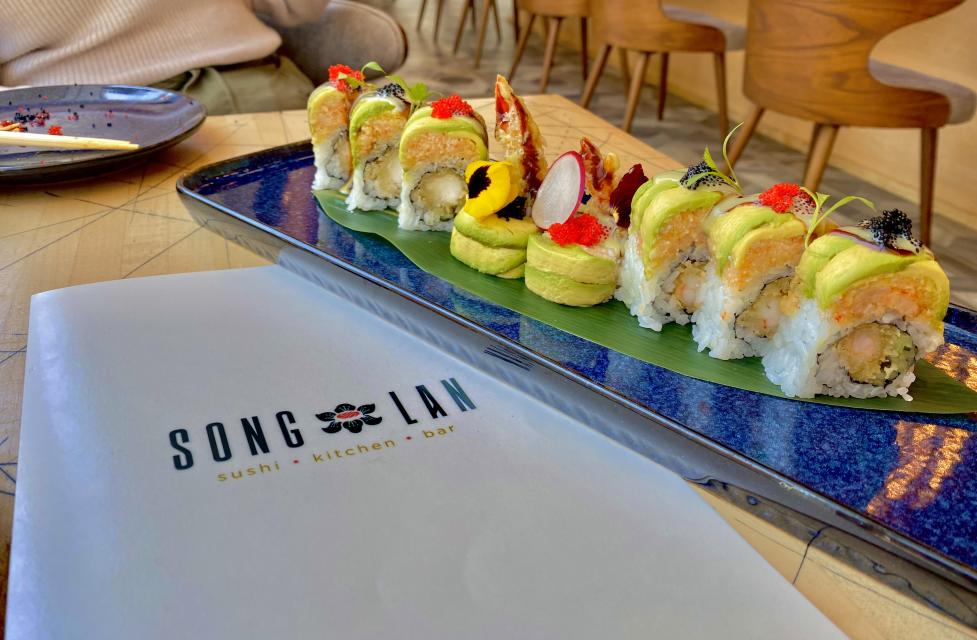 Dublin's dining scene is on a roll and Bridge Park's newest sushi spot is no exception. Song Lan, named after the owner's grandmother, has quickly gained the reputation of having great vibes and even greater sushi. Located at 6628 Riverside Drive, this restaurant has all the ingredients for a memorable meal.  
From Sushi to Sashimi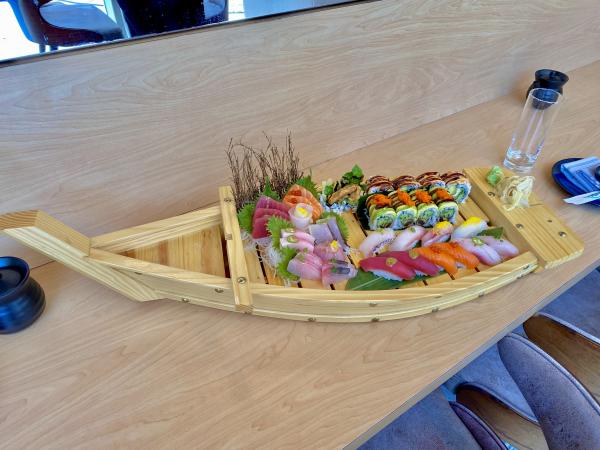 From the classics to the extravagant, Song Lan goes above and beyond when it comes to creating their rolls. Each roll is made to order by a team of talented sushi chefs. Guests can even watch their rolls be made at the sushi bar. Song Lan's sushi list touts dozens of options from classics like a Philadelphia or California Roll, to creative chef's specials.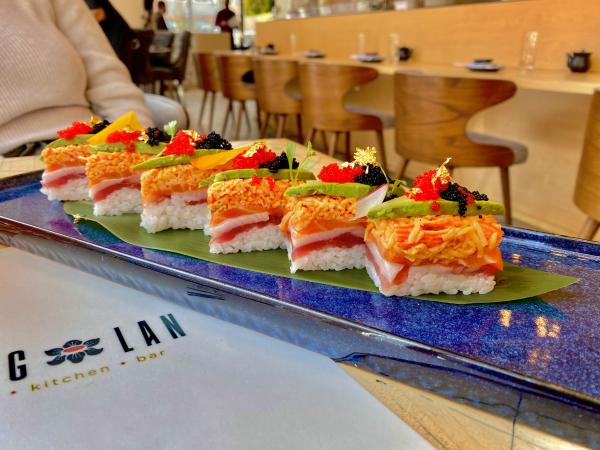 The Riverside Roll pays homage to the restaurant's address and includes tuna, salmon, yellowtail, spicy crab meat, avocado and tobiko, decked out with 24k edible gold leaf flakes, and the Galaxy Roll has become a popular choice with soft shell crab and cucumber, topped with spicy tuna and avocado, and finished with two types of tobiko, eel sauce and spicy mayo.  If you're not into raw fish, the menu also consists of a variety of cooked rolls. Not sure which to try? Order seven Chef Specialty rolls, and they'll be served to you on a bridge!  
Not All About Sushi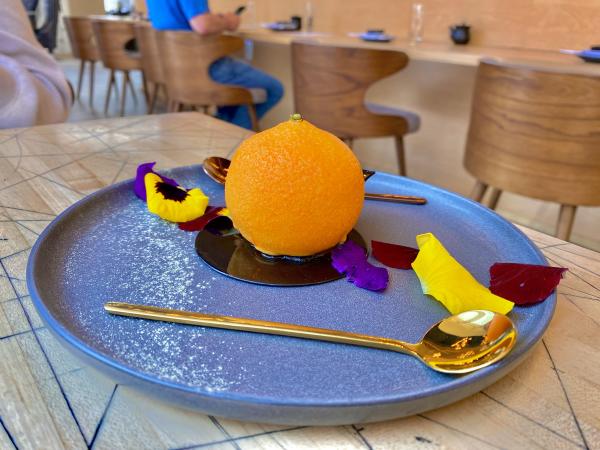 While sushi is the shining star of Song Lan's menu, they also have a great lineup of other must-try dishes. The hot appetizers can't be missed, make sure to try the gyoza and the soft-shell crab is served lightly fried. Choose from a variety of hibachi dishes all served with mixed vegetables, miso soup, rice and a salad served with a delicious ginger dressing. And you can't skip dessert! Song Lan is known for its hyper-realistic Orange Mousse Cake filled with orange jam and covered in white chocolate.  
Refreshing Cocktails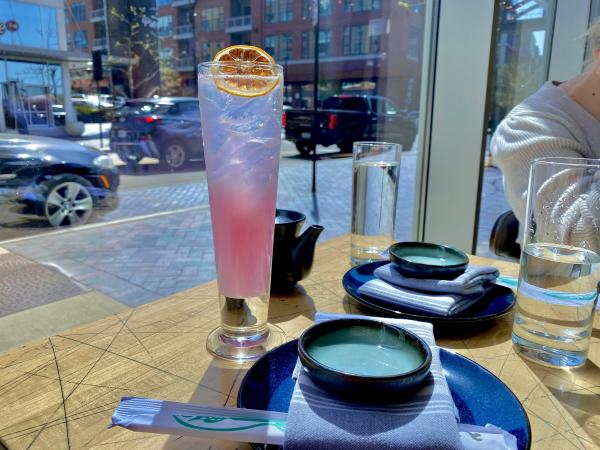 A trip to Song Lan isn't complete without grabbing a drink from their craft cocktail menu. The extensive drink menu features a variety of cocktails, sakes, beers and wines made to complement any dish. Try the passionfruit Paloma made with passionfruit juice, tequila and topped with soda water. Or expand your palate with a glass of sake. The Tozai Typhoon has notes of banana bread, nuts and a hint of spice and pairs well with the pork dumplings.  
With delicious food, handcrafted cocktails and an atmosphere like no other, it's hard to beat the vibes of Song Lan.  
Visit Song Lan at 6628 Riverside Drive.  
Hours:  
Monday-Sunday: 11:30a-9p 
Share your memories with us using #SoDublin.  
Discover more dining here.