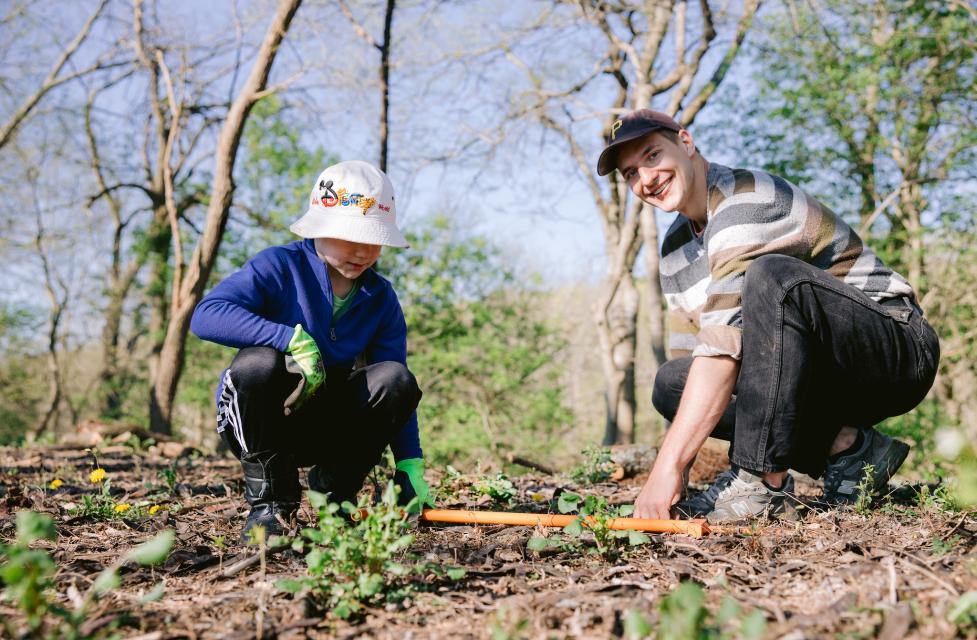 Every day is Earth Day in Dublin, Ohio. But when April comes around, everything becomes a bit greener. 
Here are some small things you can do to help make a sustainable Dublin. 
Hop on a Bird Scooter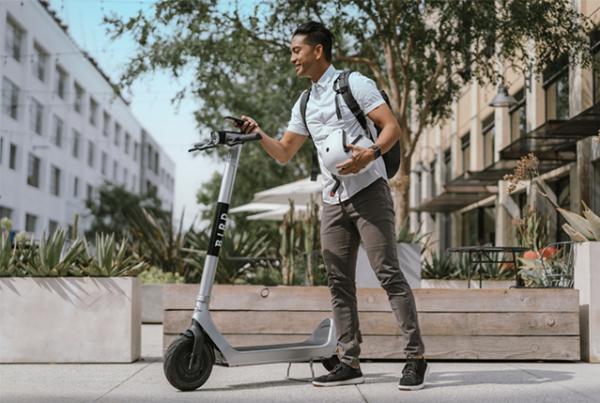 Ditch the car and explore Downtown Dublin via Bird Scooters! Part of the Micro-Mobility initiative from the City of Dublin, visitors and residents can get around Dublin in an efficient and eco-friendly way!  Scooters are available in specified parking areas around Bridge Park and Historic Dublin. Find guidelines and safety information regarding Bird Scooters here.  
Be on the lookout because Co-Go Bikes will be arriving in Dublin this May.  
Compost at Home  
Get the whole family involved by recycling your food and yard waste scraps. Dublin community members may dump their compost bins at the City's 24/7 waste drop-off location, courtesy of Go Zero Services, at the City of Dublin Service Center parking lot at 6555 Shier Rings Road.  
Visit the City of Dublin website to learn more about what items you can and cannot compost.  
Help Keep Dublin's Parks Clean
  
Dublin has over 60 parks for you to enjoy. The next time you're out exploring the 1,500+ acres of parks, take some time to look around and pick up any loose trash you may see. Turn it into an afternoon activity with friends and family by reserving a "Keep Dublin Green" Kit which includes trash and recycle bags, gloves, safety vests, a first aid kit and even a scavenger hunt. To reserve a kit, please complete this interest form. 
While you're picking up the parks, make sure to check in on your Dublin Park Pass! 
Recycle Styrofoam Waste  
Want to throw away that old Styrofoam packaging? Why not recycle instead? In coordination with the City of Hillard, the City of Dublin offers a 24/7 drop-off site located in the City Service Center parking lot, 6555 Shier Rings Road. 
Volunteer at the Earth Day Community Planting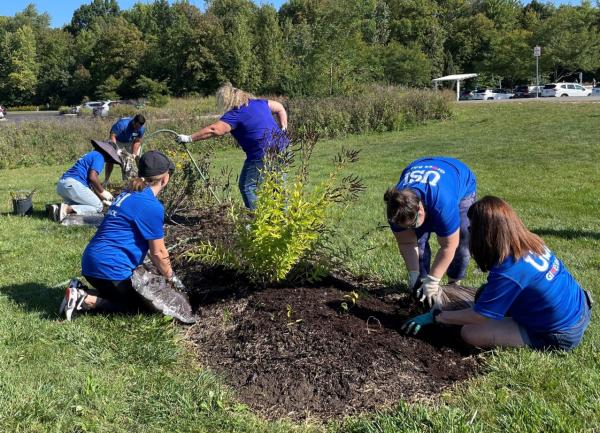 Ferris-Wright Park, April 22, 9 a.m. to noon
Celebrate the historic land in cooperation with the Wyandotte Nation's Cultural Center by gardening with our horticulture team and volunteers. Planting will include domesticated plants common in the Hopewell Culture, a "3 Sisters Yaękwakeh" and plants common to early settlers of Dublin.  
This event is weather permitting — check the City of Dublin website for updates. 
Visit the Household Hazardous Waste Event  
City of Dublin Fleet Complex, May 6, 8 a.m. - 2 p.m. 
In coordination with the Solid Waste Authority of Central Ohio (SWACO), the City invites residents to dispose of their hazardous household materials at 6351 Shier Rings Road. Prepare ahead of time and read the complete list of accepted and unaccepted items. 
Share your eco-friendly efforts using #SustainableDublin and click here to get more inspiration on how you can be environmentally friendly every day in Dublin.