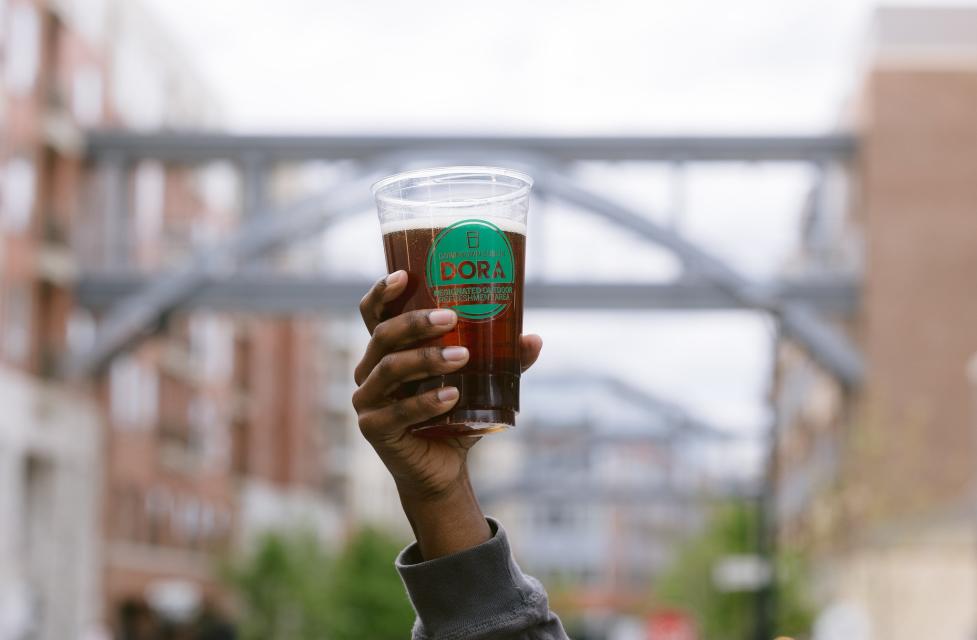 Downtown Dublin just got a lot more fun. Dublin is now home to two Designated Outdoor Refreshment Areas for residents and visitors to sip, stroll and stay awhile.
What is a DORA?
DORA stands for Designated Outdoor Refreshment Area. Patrons can order to-go drinks served in special "DORA" cups from local establishments and explore the rest of the district with their beverages within a specific time frame.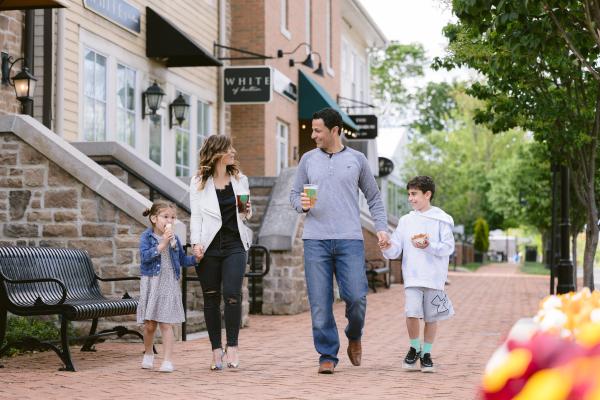 What are the hours?
Get ready for a good TIME. The City of Dublin has established a daily schedule to activate the DORAs. Hours are subject to change or be extended for special events. See days and times for DORA below. 
Monday - Wednesday: 4 p.m. - 8 p.m. 
Thursday - Friday: 4 p.m. - 10 p.m.
Saturday: 1 p.m. - 10 p.m. 
Sunday: 1 p.m. - 8 p.m.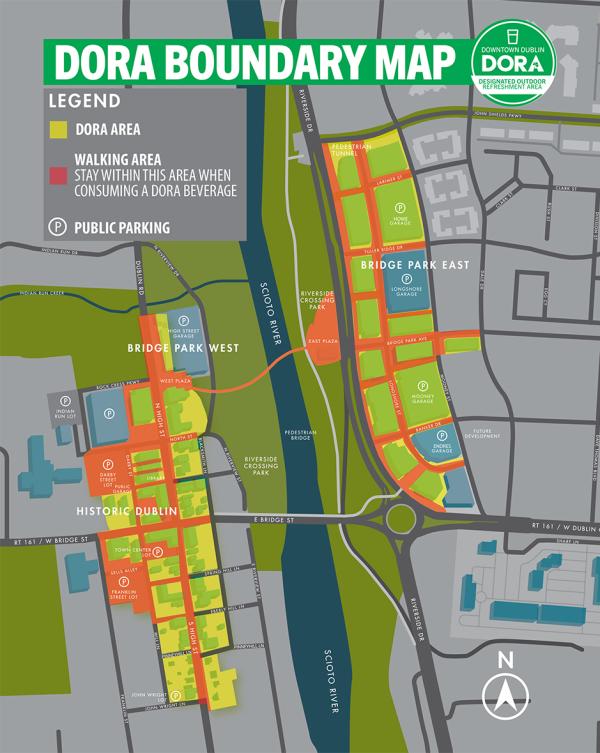 Boundaries
Dublin is the first city in the state of Ohio to have two separate DORAs connected by the Dublin Link pedestrian bridge. One is located in the Bridge Park district, while the other spans throughout Historic Dublin. Boundaries are marked with signage and sidewalk decals. Dublin businesses within the DORA limits will also have window clings indicating whether they allow DORA beverages or sell DORA beverages. Note: As of April 28th, 2022 the Dublin Link Pedestrian Bridge has been included in Dublin's DORA District.
Click here to view an interactive map of the DORA boundaries.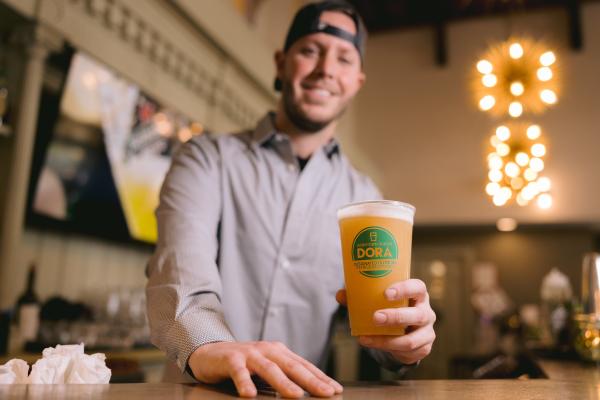 Where can I buy DORA drinks?
Below is a list of all participating Dublin businesses where DORA drinks can be purchased.
AC Hotel/VASO
Cap City Dublin
Coast Wine House
Condado Tacos
Dublin Village Tavern
Fado Pub & Kitchen
Frank & Carls
Fukuryu Ramen
J. Liu
Local Cantina
Market Bar
Mezzo
Modern Male
North High Brewing
Oscars of Dublin
Pins Mechanical
Rebol
The Avenue
The Exchange
The Pearl Dublin
Tucci's
Urban Meyer's Pint House
Z Cucina
Be cool! Remember to finish your drink and dispose of your cup before entering the next bar/restaurant to buy another.
Parking
Guests can take advantage of three free parking garages on the east side of the river in Bridge Park or the free parking garage and Darby Street lot on the west side of the river. Click here for more parking information.
For more guidelines, safety tips and FAQ's visit the City of Dublin's DORA Webpage.
Sip and see our city and don't forget to share your memories with us using #SoDublin.