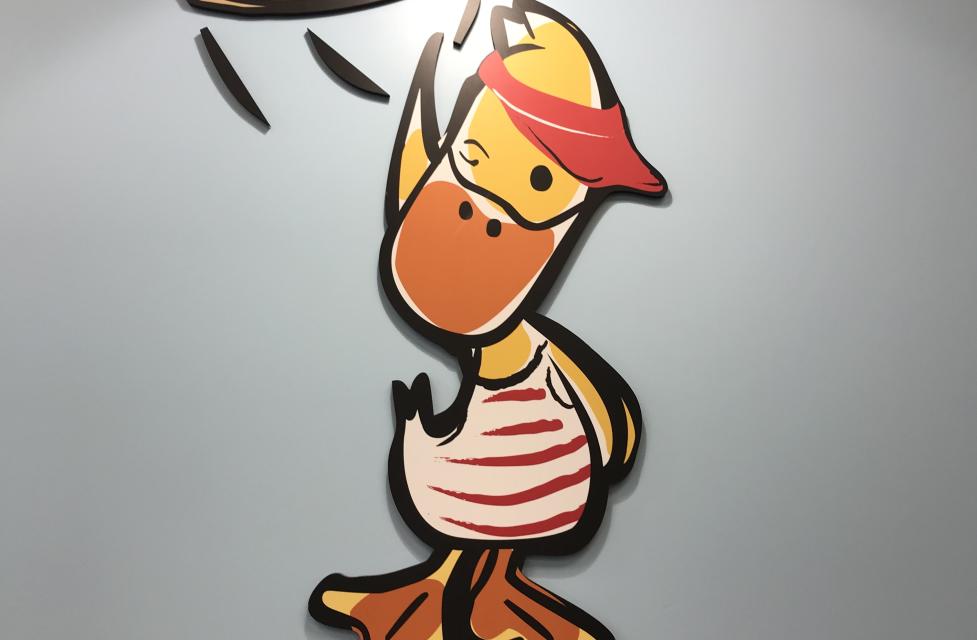 This Duck, North Carolina based donut destination, opened in 2006, and is well-known for making some of the best fresh, made-to-order donuts you can find! With their newest location in Dublin, we are bringing you what you ought to know about Duck Donuts.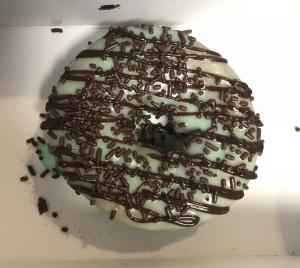 Ordering at Duck Donuts is an experience all on its own. Get creative and make your own mix of coatings, toppings and drizzles or pick from one of their classics like Maple Icing with Chopped bacon or Peanut Butter Icing with Raspberry Drizzle. Whatever you choose, it will come topped on a warm, fresh, cake donut, that quite frankly, would be delicious no matter what you put on top of it.
Whether you're ordering just one or a full dozen, the Duck Donuts team is happy to help you mix up your toppings to find your favorite combination.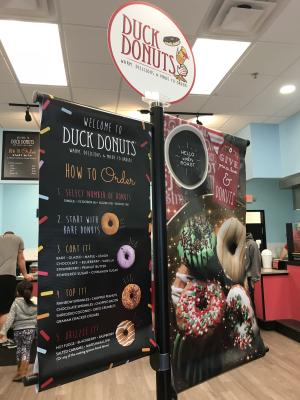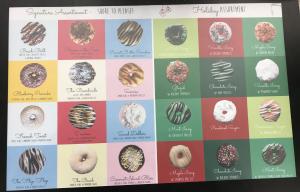 Watch through the divider as the duck donuts staff tops your donut with your favorite goodies.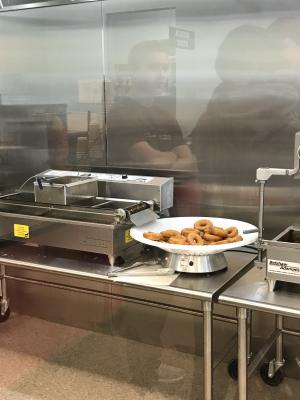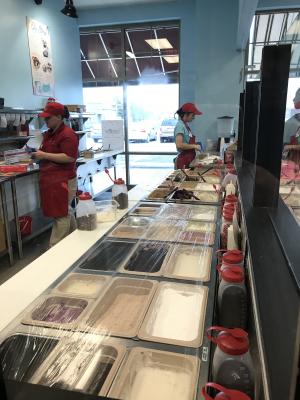 If you're not much of a sweet tooth, give one of their donut breakfast sandwiches a try. Choose a combination of bacon, sausage, egg and cheese in between a plain donut. Go for the ultimate and get all of the above with sausage, egg, and cheese, topped with chopped bacon and drizzled with maple icing. Pair your savory breakfast treat with a cup of iced or hot coffee to get your day off to a sweet start.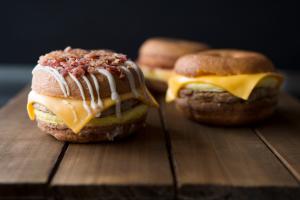 Click here for more sweet details on Duck Donuts.