Dublin's dining scene is getting a new addition: Kitchen Social announced in a Facebook post that they will be adding a second location in Dublin's Bridge Park District in late summer 2021.
"The secret is out! We are thrilled to announce Kitchen Social Bridge Park, Dublin is coming late summer 2021!"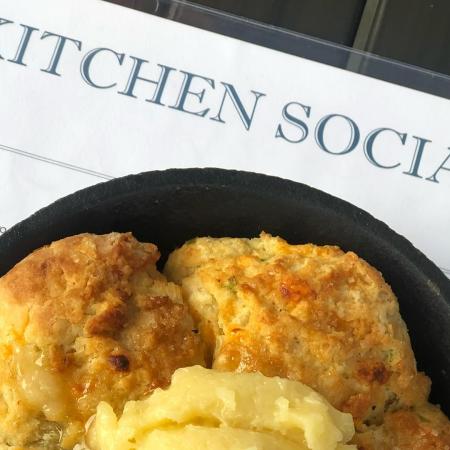 Since opening its first location in the Polaris area last year, Kitchen Social's chef-driven, fresh menu has captured the hearts (and stomachs) of central Ohio's foodies and generated enough hype to fill their reservation list weekend after weekend. 
Kitchen Social joins an exciting lineup of new dining concepts in Downtown Dublin including North Market Bridge Park that opened late last year for a limited preview. 
For more Dublin food updates, subscribe to the Visit Dublin Ohio e-newsletter and learn more about Bridge Park here.