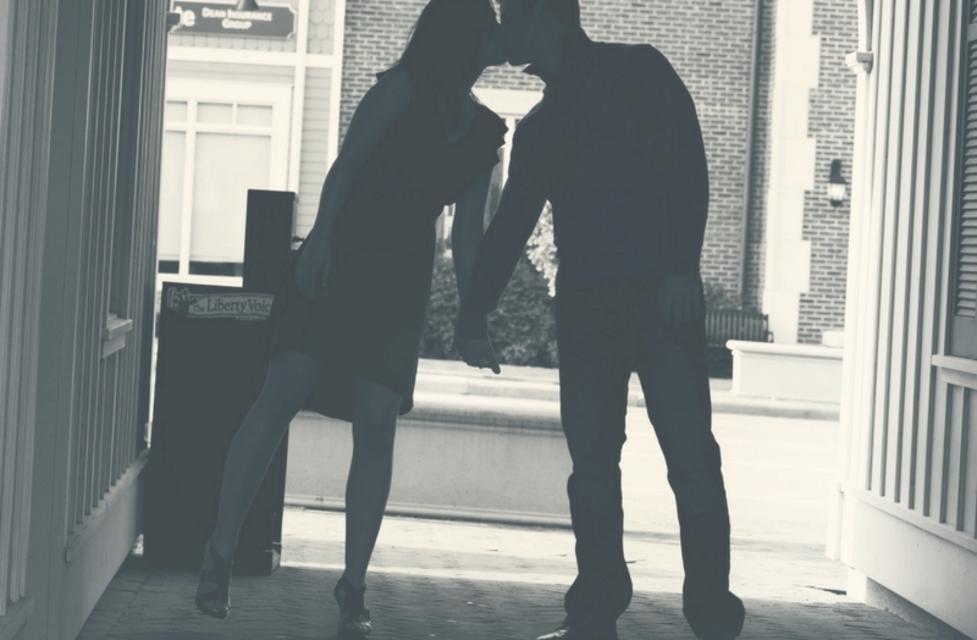 Valentine's Day is approaching and the same thought is running through everyone's mind, "what should I do for my loved ones?" We have the perfect answer! Bring the ones you love to Dublin. Let us help you plan the perfect date for your Valentine with this list of deals and events. 
FEB. 13 & 14- Valentine's Day Date Night: Take your Valentine to Our Cupcakery to learn how to fill and decorate gourmet cupcakes on a romantic date night. Enjoy dark chocolate, red velvet and vanilla cupcakes to eat before dinner or take to-go.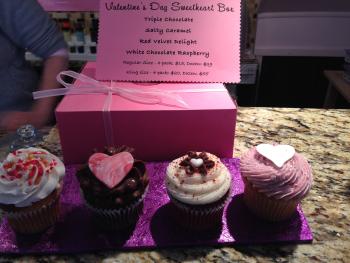 FEB. 14- Valentines Day at Hayde Park: Enjoy a romantic meal at Hyde Park with a bottle of champagne! Check out the deals that they are offering on a bottle of Veuve Cliquot for you and your valentine.
FEB. 14- Valentine's Dinner: La Chatelaine is hosting a Valentine's Day dinner this year for you and your special someone. Enjoy scrumptious 3-course meal of your choice. From their famous Caesar salad or Lobster Bisque to a warm delicious Jamablaya then finish off your meal with your choice of a handmade individual pastry right out of their showcase.
Valentine's Day Gift Ideas: Everybody loves chocolate! Winans Chocolates and Coffees is the perfect way to sweeten up your sweetie's day. Surprise him or her with Chocolate Hearts or a brew of Cupid's Kiss coffee.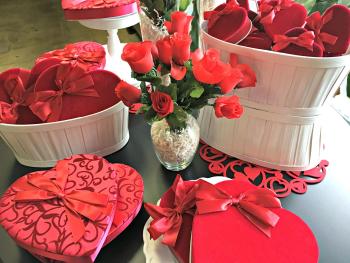 FEB. 25 - Mother/Daughter BeautyBelle Tea Party: Spread the love with your little Valentine with a belated celebration at Our Cupcakery's Mother/Daughter BeautyBelle Tea Party. Learn to decorate cupcakes to take home then sing and dance your hearts away with Beauty Belle during story-time. 
Valentine Sweets: Pick up some sweets for your sweet at Kilwins Dublin! We recommend their chocolate box filled with you handpicked favorites. By chocolate box, we literally mean a box made of chocolate and filled with chocolate. Now that says love!