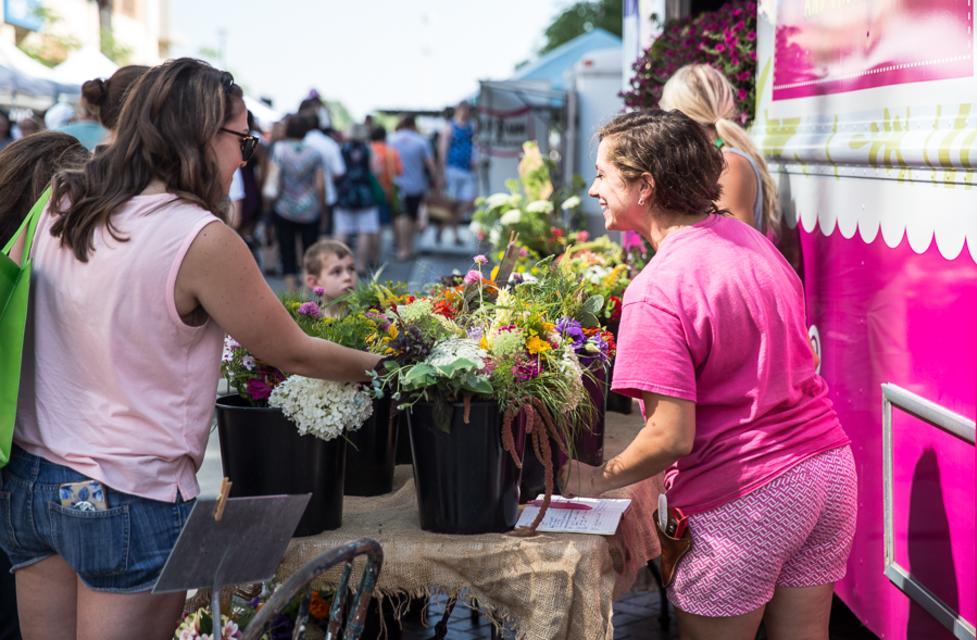 Nothing signifies the start of the summer more than The Dublin Market. Every Saturday, May through September from 9a-12p, Longshore Street transforms into a bustling market with over 120 local farmers, bakers, makers and craftsmen. 
Here's what you should know before you visit The Dublin Market at Bridge Park.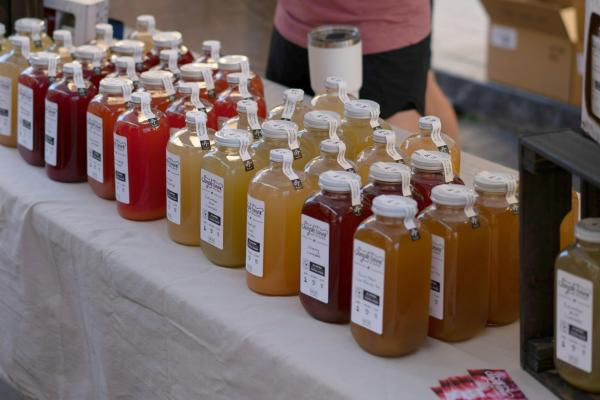 No matter what you're shopping for, the Dublin Market is sure to have a vendor for it! With a rotating list of vendors, no two markets are the same. From clothing to salsas, here are a few of our favorite vendors:  
For the full vendor list and weekly map of where to find them, click here.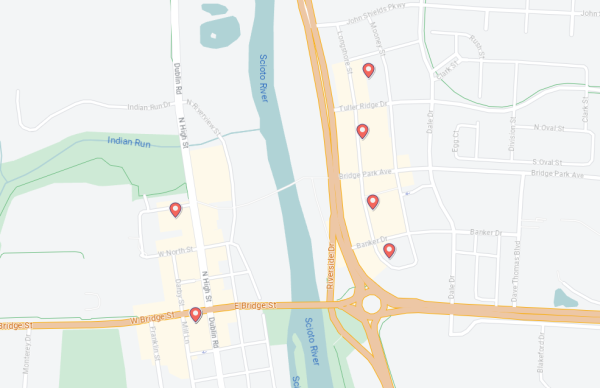 There's no need to worry about finding a parking spot when you're headed to the market. Downtown Dublin has free parking and over 2,400 parking spaces on both sides of the river. The Longshore, Mooney and Howe garages exit right into the market, so you don't miss a second of the action. But why not park in Historic Dublin and walk across the Dublin Link for scenic views on your way to and from the market?  
Find a detailed list of parking in Dublin, here.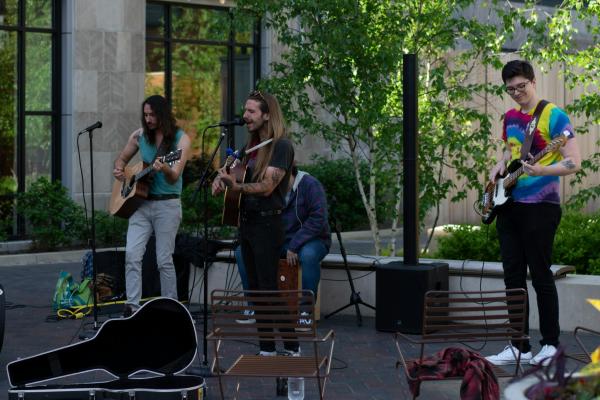 As if a morning shopping through the vendors wasn't enough! The Dublin Market has a calendar full of family-friendly events happening during the market to make your trip more memorable. Enjoy a line dancing class with Jillian Hamilton on September 16 or relax with a yoga class from YogaSix on July 22. Let your kids run wild at Kid Zone on May 27 or check out the Touch-A-Truck event on June 24. There's something new going on every week. Make sure to check out the full schedule to know what's going on. 
Once you've explored the market, and probably grabbed a few pre-lunch treats, grab a bite at one Downtown Dublin's many restaurants! Click here for a full list of what Downtown Dublin has to offer.