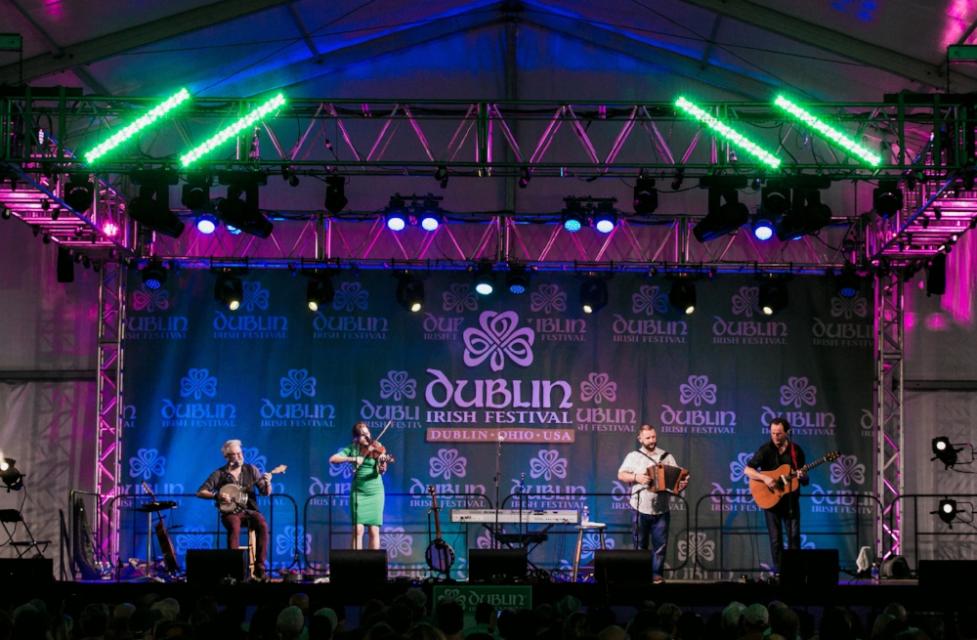 We're showing you how to do Dublin Irish Festival the right way – by spending the whole weekend celebrating your Irish attitude! Check out everything that goes on during Irish Festival weekend in Dublin and some can't miss festival attractions.
To save some green and score free tickets, book the Dublin Irish Festival Free Ticket Package and get two free festival tickets for each night you stay in a Dublin hotel.
IGS Energy Dublin Irish Festival 5K, Thursday, August 4th
Head down to Historic Dublin for the IGS Energy/Dublin Irish Festival 5K and kids dash. You'll find live entertainment and special promotions at Downtown Dublin businesses, and don't forget to grab your DORA cup to help kick off Irish fest weekend!
Festival Fun
Food & Drink – With 40+ food vendors and a beverage menu featuring Guinness, Killian's and Jameson, there is something for everyone to love at the Dublin Irish Festival. Irish offerings like the Celtic Pig and The Irish Baker will serve authentic Irish Fare, alongside Central Ohio Classics like Dublin Pub and Graeter's Ice Cream.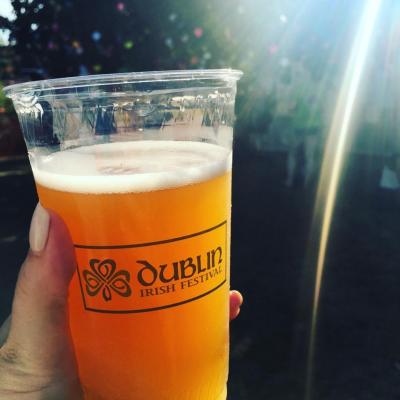 Celtic Canines – This is a can't miss for the true dog lover. Interact with and learn more about several dog breeds native to Ireland.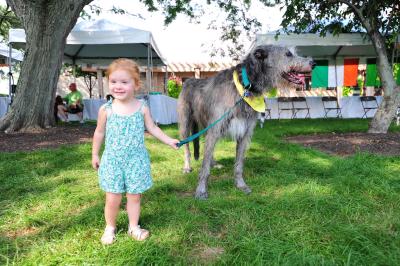 Celtic Sports – Sports like you've never seen before! Participate in house darts or watch The Highland Games to learn all about caber toss, sheep herding and more. For the full schedule of events, click here.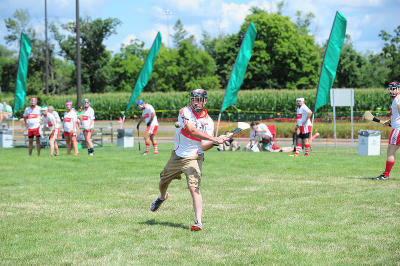 Whiskey Tastings - Irish Whiskey tastings have long been a festival favorite. Tastings take place throughout the weekend, but seating is limited so make sure you purchase your tickets here before they're sold out.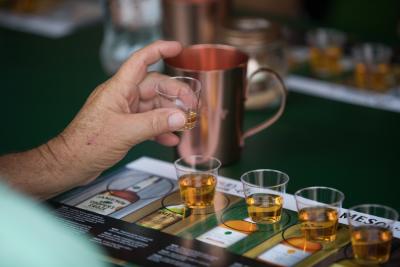 Genealogy & Culture - Visit the Genealogy tent at the Festival to find out more about your ancestry. Experts can help to guide your search.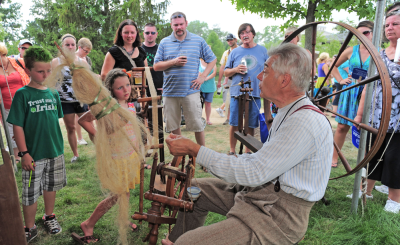 Experience a bit of the Irish culture with Celtic cooking demonstrations, music workshops, storytelling and more.
Wee Folk Area - There is something for everyone at the Dublin Irish Festival. Bring your wee folk out to enjoy fun Irish contests, live performances, kids highland games, and the pot o' gold playland with more than 20 inflatable rides and activities.
Marketplace & the Emerald Isle - Shop the Emerald Isle for Celtic gifts, clothing, accessories, and more. Find an Irish treasure to take home or a kilt to wear to the festival next year.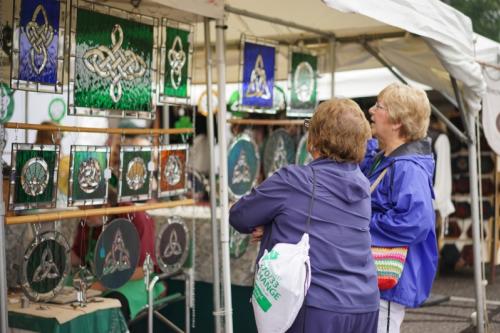 Helpful Tips
Park & shuttle from Metro Center with a complimentary shuttle service. Shuttles begin each day one hour before the festival opens and continue until one hour after the festival closes. 
Complimentary general public parking is also available at multiple locations. While there is no shuttle service, these locations are all within comfortable walking distance to the Festival. See below for locations. 
Dublin Schools Administration Building –  7030 Coffman Road
1/2 mile from Festival
Dublin Coffman High School – 6780 Coffman Road
1/4 mile from Festival
5175 Emerald Parkway
1/4 mile from Festival
XPO Logistics – 5165 Emerald Parkway 
1/3 mile from Festival
Coffman Grass Lot – Across from 5165 Emerald Parkway
1/4 mile from Festival
Cardinal Health – 7000 Cardinal Place
3/4 mile from Festival
For more information on parking, click here.
Festival Map - Click to see a full map of the festival!
Click here for a full list of FAQ's.